Published: Jun 03, 2022
By Bhawna
Makeup is an essential thing. We do makeup to look good. Makeup can do magic. It can make you look good. It can give you a glow.
When applying makeup, applying primer is the first step. This is because it preps the skin. It provides a base for further makeup to set. it ensures that makeup lasts longer.
But applying makeup can be a tough task. So, here is a makeup tutorial for you with easy and simple steps to do the makeup if you are a beginner:
Step 1: Clean your skin
Image source: istockphoto.com
You should wash your skin with a cleanser. You can use a toner to wipe out impurities from your skin. Cleansing the skin is the first basic step of makeup.
Step 2: Moisturizer
Image source: self.com
Applying a moisturizer is helpful in preventing the skin from getting too oily. It will also help moisturize any dry patches on your skin. Even if you have an oily skin, do not skip moisturizer.
Step 3: Primer
Image source: amazon.in
After moisturizing the skin well, you can apply primer and prep your skin. If you are applying a light coat of foundation or a makeup, primer is the first step. By applying primer, makeup lasts longer. Primer is a base for foundation or face makeup to make it smoother and last longer. It fills in the lines and pores on the face. It smooths out uneven textures and makes the ideal base for makeup.
To apply primer, take a small amount onto your fingertips or can use a makeup brush. Start with a small amount. Put it on the center of your face. Slowly work towards the cheeks, chin, and forehead.
Step 4: Foundation
Image source: amazon.in
Apply a few drops of foundation to your forehead, cheeks, and chin with fingers or a foundation brush. For the foundation to be applied perfectly, you need to find the perfect one for your skin. The perfect shade of foundation for your skin is essential for a perfect glow. After selecting the perfect foundation, select the tools you will use to apply it. You can use your fingers or you can use makeup brushes and sponges. If you are using your fingers, make sure you have washed your hands properly. Fingers are the right choice if you are looking for a light coverage. For full coverage, use a makeup brush or sponge.
Begin from the center of your face. Then start blending outwards. Then buff the foundation. Buffing is important to get a smoother texture.
Step 5: Concealer
Image source: amazon.in
There are two types of concealer. These are liquid and compact. A liquid concealer is best for light coverage and light finish. A compact concealer is best for heavier coverage. How to pick the color of the concealer is also a big decision. You should choose two shades of concealer. The first one should be very similar to your skin tone. It can be used to cover dark spots and pimples. The second one can be lighter than your skin tone. It can be used to add more clarity to the makeup look.
The concealer should be applied beneath the eyes. You can use a damp sponge or makeup brush. You can use a dark circle cream. You can also apply the concealer to problem areas directly. This will help in reducing blemishes.
Step 6: Blush
Image source: purplle.com
Blushing cheeks look so glamorous. It adds all the more vibrancy to the complexion. You should choose a dense brush with plenty of bristles. There are different types of blushes like pink blush, plum blush, and peach blush.
Step 7: Eyeshadow
Image source: purplle.com
Eyeshadow can add a new dimension to your makeup. You should take two complementary eyeshadows. This includes a lighter shade and a darker shade.
Step 8: Eyeliner
Image source: Maybelline.co.in
There are many types of eyeliners. These are liquid eyeliner, gel eyeliner, and pencil eyeliner. To apply the eyeliner, start at the inner corner of the eye and gently move towards the outer corner.
Step 9: Mascara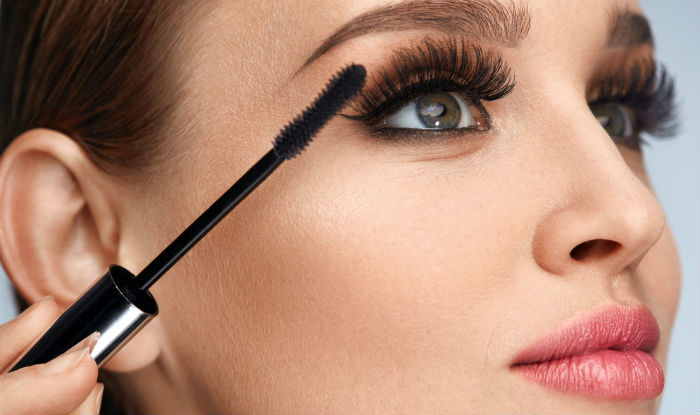 Image source: Maybelline.com
Mascara can make the eyes look brighter. Mascaras come in a variety of colors. Black and brown are the most popular.
Step 10: Lip Gloss
Image source: amazon.in
There are several steps in applying a lip gloss. Before applying lip gloss, you need to prep your lips. If the lips are cracked, you can use a gentle lip scrub to remove any dead skin. Then apply the lip gloss. The next step is to apply a lip conditioner or moisturizer.
Step 11: Setting spray and setting powder
Image source: youtube.com
Setting spray and setting powder can be called the finishing touch of any makeup. If you want that your makeup doesn't get spoiled and remains set all day, then a setting spray is required. There are different setting sprays for different skin types. Setting sprays keep the makeup flawless for a longer period of time. Setting spray is used on the face just as hairspray is used on hair.
Conclusion
Makeup is mainly used to enhance the look. It can prettify the face. It can add more glow to the face. Makeup changes the way others think about us. And also it changes the way we think about ourselves. People feel more confident after doing makeup. Makeup enhances mood and self-esteem. Makeup hides imperfections. Women wear makeup for parties and at work. Makeup makes you look perfect when you click a picture. Makeup also has an impact on mental health. It calms you down. It relieves anxiety. Beginners can do makeup using the simple and easy steps mentioned above to uplift their mental health. Makeup is an essential part of grooming. Grooming is linked to mental health. Makeup therapy is also like a coping mechanism. When we do makeup, we feel more in control. It leads to self-control. It decompresses the mind. It increases self-confidence. Makeup also leads to more positive emotions and makes you happy. Makeup is an important tool for self-expression too.