Published: Nov 12, 2021
Skin care is a lifestyle and should be taken into consideration for good skin health. There is no particular skin care routine that you can follow. It all depends on skin type. To maintain good skin health, one should have a well made daytime and night time skin care routine. The skin care routine for day and night have to be separate because both serve different purposes. During the daytime, the focus is on protecting the skin majorly from sun and pollution. The mornings skin care routine starts with a glass of water. Hydrating the body is essential. No beauty product can do what water does.
pH Balancing face wash or cleanser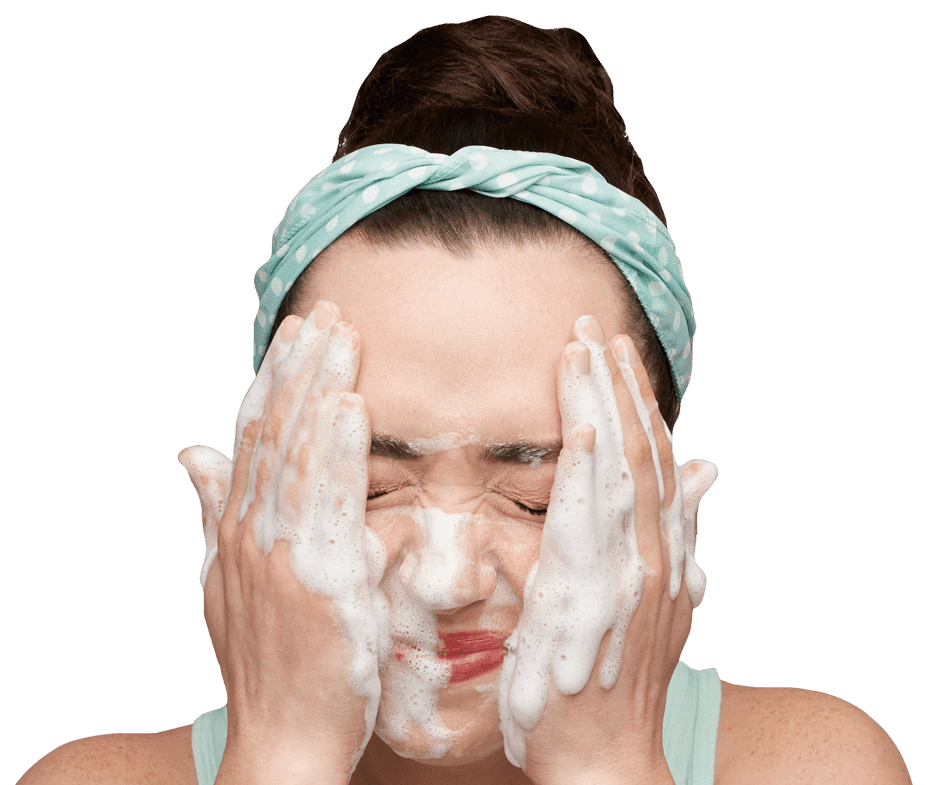 Image courtesy: Pluspng.com
Splash some water on your face and while your face is wet use a face wash or cleanser as foam. Let it be on your face for some time. don't ever rub your face. Dab your face with a soft and smooth washcloth. Our face comes in contact with dirt and other things that should be gently removed. Wash the face twice a day, morning and night to avoid dullness and acne. For oily or acne prone skin, a foaming liquid is ideal. When activated with water or mixed into your palm this forms an airy form that helps breakdown dirt and excess dirt from pores. For dry, red or eczema prone skin, cream or lotion is best suited. These cleansers are made with glycerin or Shea butter which wipes away impurities and also hydrate the skin. For sensitive skin, oil is the cleanser. While putting oil on your face might not feel like cleansing it actually does cleansing. It is non-comedogenic, lightweight and moisturising. For mature skin, a melting balm is ideally suited. The rich butterlike balm transforms a melts into a liquid when rubbed onto your skin. It can be used without water to dissolve heavy makeup and it is very soothing also. For any skin type, miceller water is used. This soap- free option contains molecules that attract oil like a magnet without causing any dryness. It's suitable for almost every skin type and there's no need to rinse it or rub it off- a simple swipe is enough.
Non comedogenic
This term frequently appears on skin care products but not always defined in simple clear language. Some examples of non comedogenic ingredients are coconut oil and cocoa butter.
Toner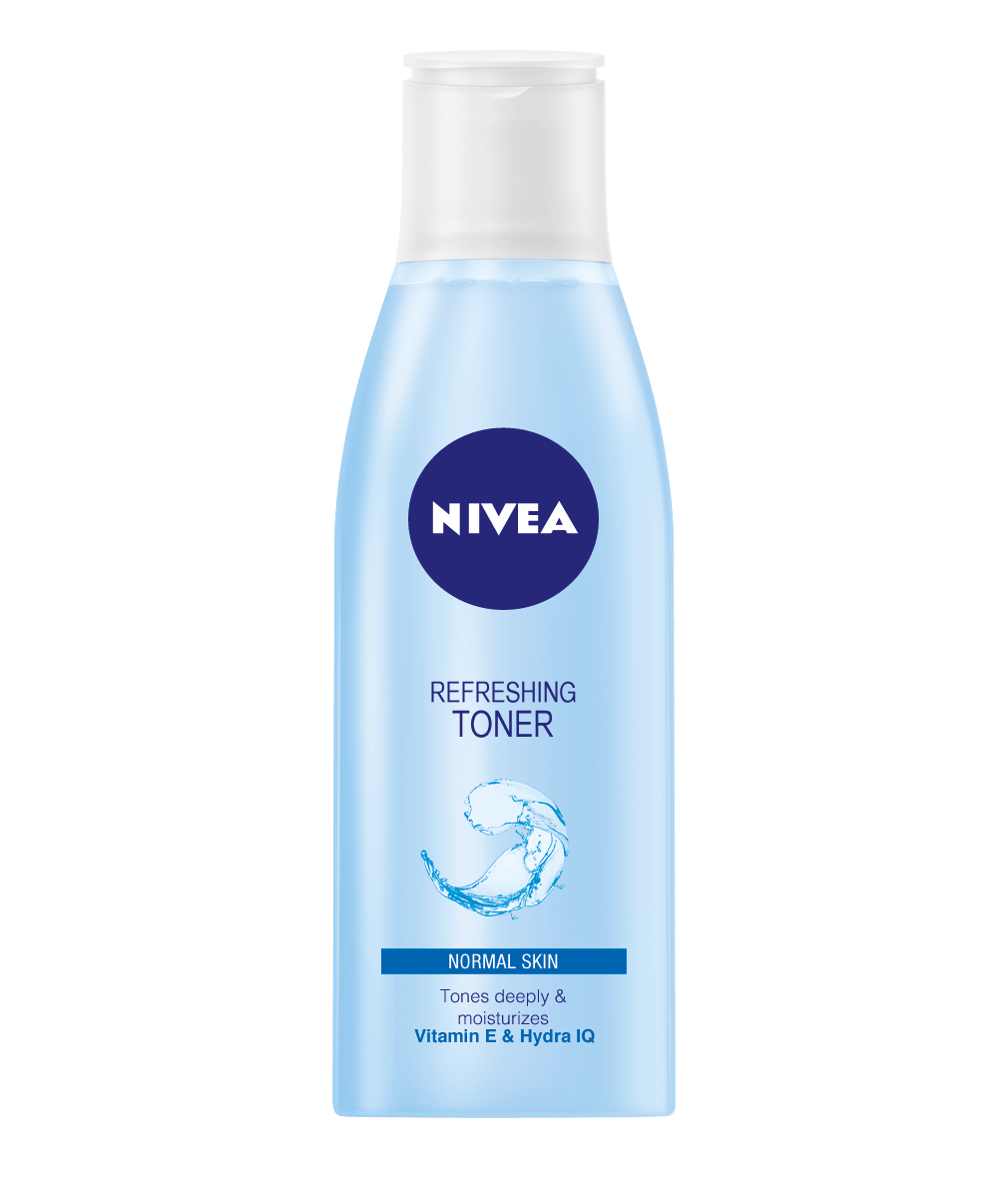 Image courtesy: Nivea.ph
Some people usually skip this. A toner is helpful in hydrating the skin and balancing skins ph. You should press the toner into your skin take a few drops of toner on your palm and present it softly into your skin. Many skin care experts believe that using go toner is optional. It can be a good way to add in specific ingredients and replenish your skin with some nourishment Some toners are: Alpha and beta hydroxy acids- they gently remove dead skin cells Hyaluronic acid boosts hydration Rose water and green tea are helpful in irritation and they reduce redness and cause an anti inflammatory effect Vitamin C and E fight daily exposure that can age your skin Toner should be used after cleansing and before using anything else. The conventional method of using a toner is to saturate or cotton pad and pass it over the face. One should apply toner with clean hands, pour a few drops of water on the palm and swipe it on. You can also pull a cotton pad and put toner on it.
Serum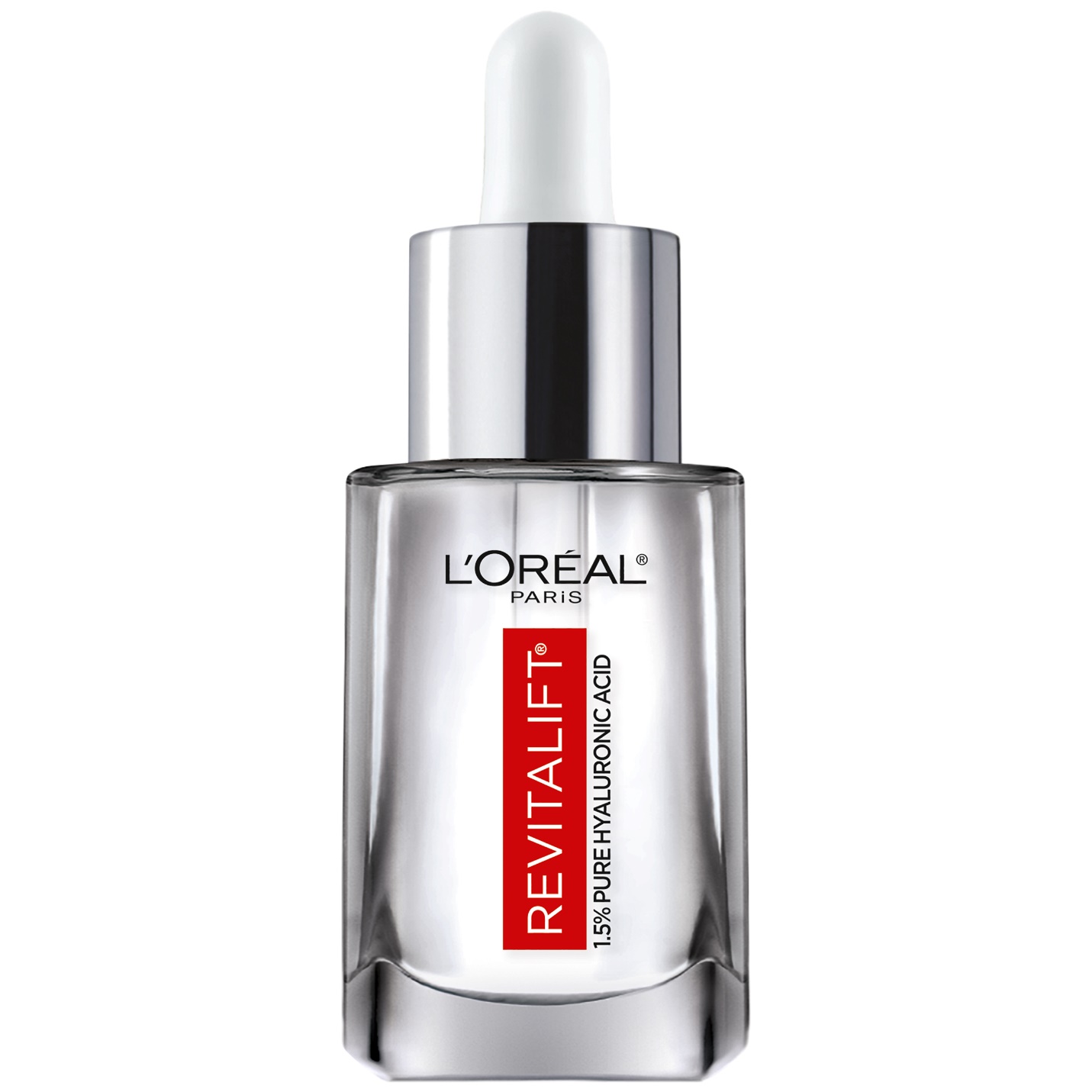 Image courtesy: Walmart.com
Your daily skin care routine is incomplete without a serum. The common mistake that people do while using it is that they dont layer it right. The right way to use a serum is to use it before the moisturiser so that your skin can absorb its goodness. The best part about serum is that it acts as a barrier between the skin and dirt and keeps the skin hydrated and nourished throughout the day. Press a few drops into freshly toned skin and it'll help you. It is very powerful skin aid. They can help in a number of issues like dark spots and wrinkles. Even if you dont have any specific issues, you can use a general antioxidant serum in the morning to protect from daily dirt. Some products which are serum are Vitamin C helps to brighten the dull skin and decrease dark spots with continuous use Retinol, vitamin B3, peptides- They help in stimulating the production of collagen and elastin proteins in the body that help prevent lines and skin sagging . Products should be used one by one. Not all serums are applied using the same frequency- it varies with the ingredients. Antioxidants should be used in the morning because they give you protection from the dirt and environment and most of us don't use enough sunscreen as is. Retinol is not sun stable and can degrade if applied in daytime.
Moisturiser
The moisturiser should be lightweight, non - greasy and hydrating. Do not skip it. People think that SPF will do the job. Its for a different purpose actually. Moisturiser helps to lock the serum into the skin and creates a base for sunscreen. Softly massage a gentle drop and wait for a few minutes and then apply the SPF. The most basic function of a moisturiser is hydrating and softening the skin. Moisturisers essentially help in preventing water loss through the outer layers of the skin. They can also complement with the naturally found protective oils and others building blocks in the skin such as ceramides. Moisturisers can be used all the year round for all skin types. Everybody needs a moisturiser but the texture of the moisturiser depends on the skin type. For oily skin, a gel moisturiser is best suited. This is a water based option thats very light and it can be absorbed quickly For normal skin, a lotion is the best suited. This is a classic moisturiser. It feels more moisturising than a gel and it also absorbs well. For dry skin, cream and soft cream is best suited. Its much more oil based and it is much heavier than a lotion. For inflamed and sensitive skin, a balm is best suited. A balm is a very much like a cream. Its good for dry skin and it has a heavy texture.
Difference between day and night cream
Creams that are applied in the morning are efficient in protecting the skin from the environmental aggressors that attack when you leave the house. Many contain antioxidants to minimise or reduce pollution based free radicals and sunscreen to shield the body from ultraviolet radiation. They are very light. Night creams on the other hand are having the function of repairing any damage that you might have picked up with ingredients like retinol. These creams also nourish moisture levels, are naturally dip in the evening. They have a rich high texture.
Eye creams
One can survive without an eye cream. But if you have specific concerns just like hyperpigmentation dryness or puffiness you might need to try eye cream. The skin around the eyes is very thin and delicate and sensitive and it is very susceptible to irritating ingredients than other areas, therefore dermatologists recommend an eye cream For under eye bags and inflammation, caffeine, peptides and hyaluronic acid is very helpful. Dark circles can be there due to visible veins or actual discoloration common in dark skins. One should use brightening ingredients like vitamin C, kojic acid and niacinamide
Sunscreens
Image courtesy: Neutrogena.com
One should use a broad spectrum sunscreen. There is a protection grade of SPF and PA. SPF measures only UVB protection- UV rays which cause redness and burns and PA measures UVA- UVA causes deep damage that's ageing and fine lines. Broad spectrum sunscreen gives high protection. You can choose something that is between the range of SPF 30 plus and should have a PA of at least 3 +++ (+ measures efficacy). Gel based sunscreen works well for oily skin and cream based sunscreen works well for dry skin. One should use the two finger rule and apply it all over the face neck and ears also. Sunscreen is the most important skin care product. It is of the utmost importance. Daily and consistent sunscreen use helps in preventing the development of fine lines and wrinkles, textured imperfections and changes in the appearance of pores. Daily sunscreen use can help in preventing the formation of certain skin cancers also. Dermatologists recommend using a daily moisturiser with a broad spectrum SPF of at least 30. Theres a lot of debate as to which sunscreen is the best and safest for the complexion. There are two types of ingredients. Chemical ingredients such as oxybenzone an octinoxate. These are absorbed into the skin to counteract the damage from ultraviolet light. The advantages of chemical ingredients is that its lightweight, easy to apply and transparent to the skin. The disadvantages are it can irritate and cause reactions if the skin is sensitive. Certain ingredients like oxybenzone have raised health concerns and issues and are having a high hazard rating. Physical ingredients such as titanium dioxide and zinc oxide sit on the top of the skin to prevent UV rays from entering the body. The advantages are that they do not cause any kind of irritation or health concerns. The disadvantages are that they often leave a white or grey tint on the skin particularly in those with darker skin type. Dermatologists advocate the use of sunscreens that contain a combination of physical and chemical blocking components Tthese provide protection from both UVA and UVB rays and do not create any less visible residue Apply sunscreen 30 minutes before sun exposure and you need to reapply it at least every two hours. Chemical sunscreens should be applied directly to clean skins while physical sunscreens can be applied last in the skin care regime, but before makeup is applied. About two tablespoon of sunscreen are very appropriate to be applied to the skin and exposed areas of the body.
Face oil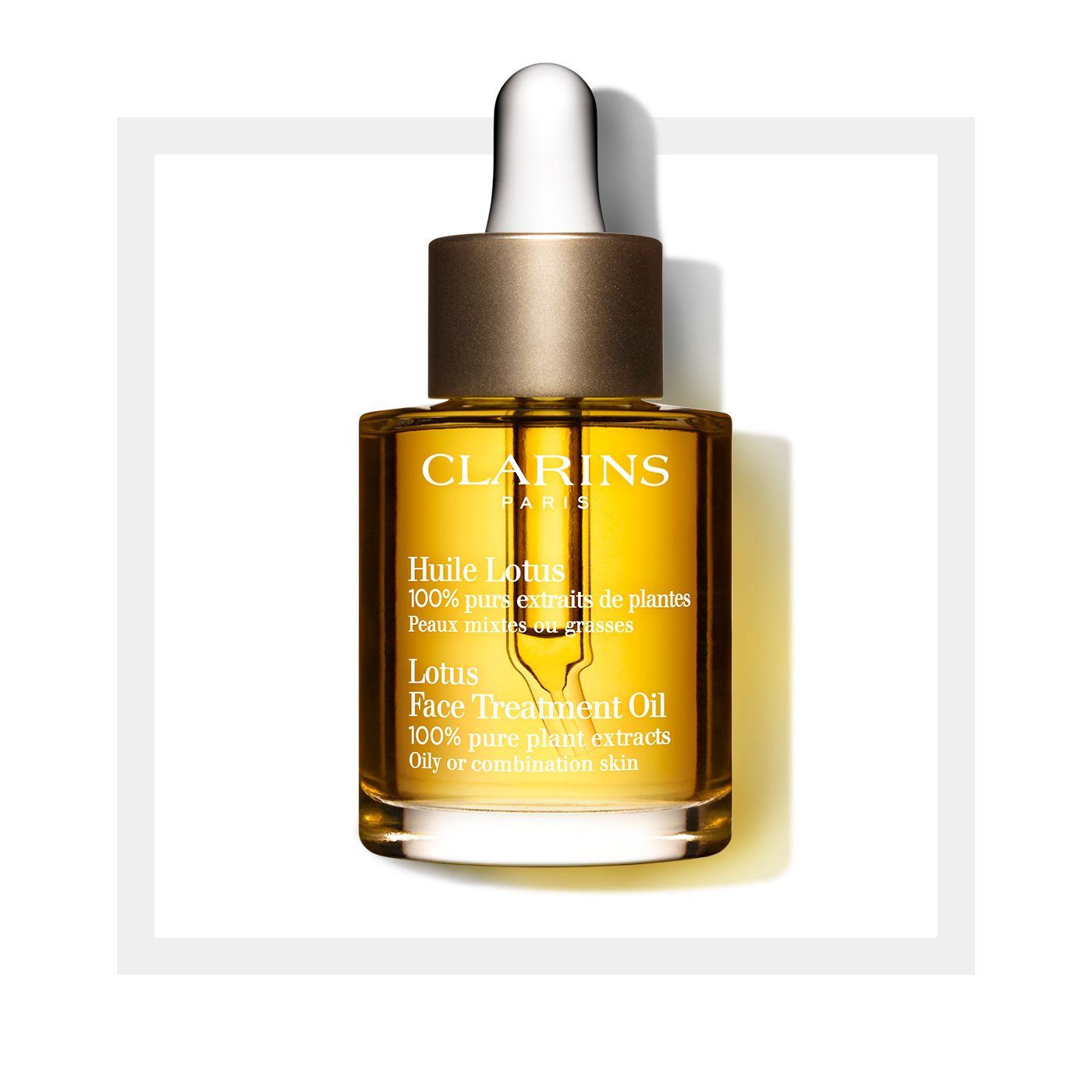 Image courtesy: Clarins.co.za
Face oil is a pure and natural way to improve the skin. Botanical facial oils which have plant and farm fresh extracts have been there into the mainstream market lately.
Benefits of facial oils are-
They intensely hydrate without leaving any residue
The brighten and even tone the skin for example olive oil
They get rid of bacteria and soothe acne prone skin
They calm red inflamed skin and also reduce the symptom of rosacea
Most facial oils can be used twice a day both morning and night. They should be applied after facial serums and gels but before your creams and lotions. But if the skin gets irritated from acne to eczema, it can be traced back to overzealous habits. To help get rid of irritated skin, one should use cold water over the wrists to lower the internal body temperature and it also calms the skin. One can use chilled steeped green tea as a rinse that can be used on the face. EGCS, a polyphenol in green tea has an immediate soothing effect. And acupuncture can also be used to improve circulation digestion and immunity internally and externally both. Live very well. You can read stress on your face- it can be seen- since high levels of cortisol, a stress hormone can weaken the skin, bring acne and they can even accelerate wrinkling. Exercise regularly, take your rest meditate and find ways to feel positive. The results will show.