Published: Nov 19, 2021
A plant native to Asia called Centella asiatica (also called cica or Gotu Kola) was used in Chinese medicine to treat wounds. The anti-inflammatory, moisturizing, soothing, and antioxidant properties of cica have made it one of the most popular skin care ingredients. The herb was once used in Chinese medicine as a healing herb; today, it is one of the most acclaimed ingredients in cosmetics. Centella asiatica has a number of benefits for your skin that you should not overlook. Though the research on cica is far from conclusive and still needs more evidence, current results look very promising. According to research studies, Centella asiatica has the following skin benefits:
It has anti-inflammatory properties, so it soothes inflammations and irritations.
Enhances skin recovery and consolidates the protective barrier.
Boosts the antioxidant defense of the skin.
Prevents skin from becoming dry by increasing hydration.
Boosts collagen levels and fights cellular damage, thus reducing aging signs.
The Best Centella Asiatica Products
Dr. Jart+ Teatreement Moisturizer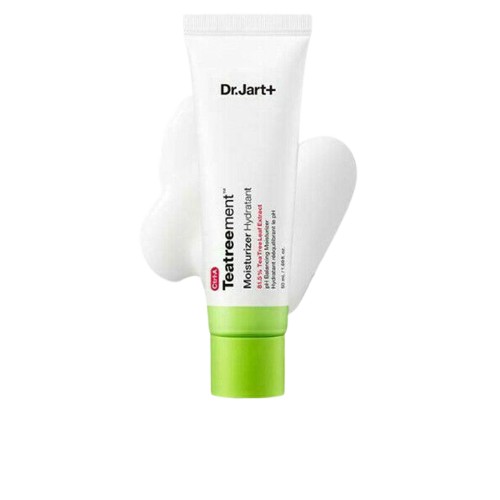 https://www.drjart.com
Moisturizing cream with innovative TeatreementTM Solution to target new and existing impurities, while balancing skin's pH and moisture levels without irritating or drying unconcerned areas. The tea tree moisturizer maintains a healthy balance of moisture and oil without clogging pores. The formula contains Green Calming Complex, a scientific blend of plant and flower extracts that moisturizes and soothes skin, leaving it clear and fresh. This product is non-comedogenic (non-pore-clogging). A pH balancing moisturizer ideal for oily/combination skin experiencing congestion.
Cos de BAHA Centella Asiatica Soothing Serum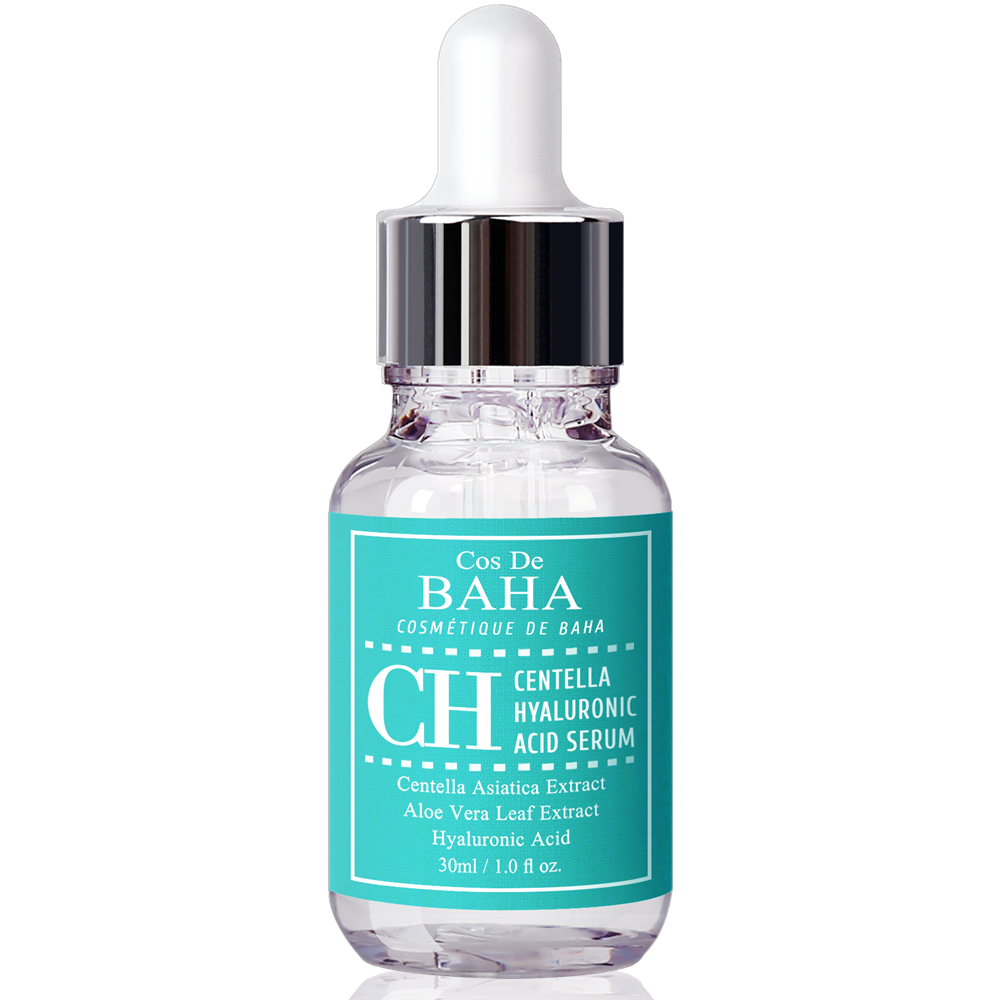 https://www.cosdebaha.com
Cica's product has a pure formula with just nine ingredients, most of them Centella asiatica (the highest concentration at 83%). Hence, the product is one of the most effective cica products available. Its soothing properties and cell-healing benefits make it one of the most popular products on the market. As well as betaine, an excellent humectant, sodium hyaluronate, aloe extract, green tea, and several extracts of plants that protect the skin and promote skin regeneration, the serum contains a combination of ingredients. The cream provides intense hydration, reduces sebum production, has a gentle formula.
Clinique Unisex Turnaround Revitalizing Lotion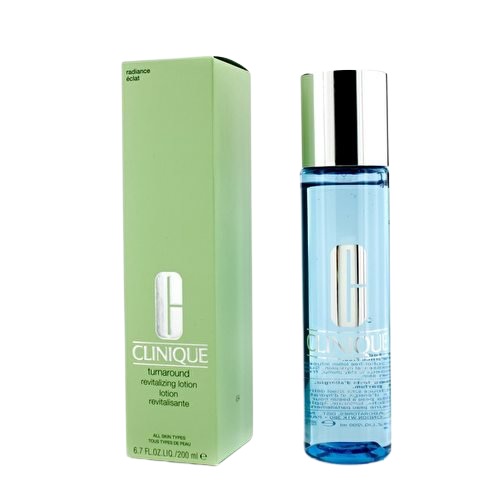 https://www.clinique.com
It's the step between cleansing and treatment in your skincare routine that adds some more benefits to your complexion. If you are looking for a toner infused with Centella asiatica, look no further than this one. This product contains cica (antioxidant), probiotics (skin protector), adenosine (calming), and pomegranate juice (repairing). This soothing lotion hydrates and softens skin. It nourishes and moisturizes the skin. Maintains skin's suppleness, freshness, and radiance. The skin becomes softer, more supple, and radiant. The texture also becomes refined with time. Non-oily. Suitable for all types of skin.
Glow Recipe Banana Souffle Moisture Cream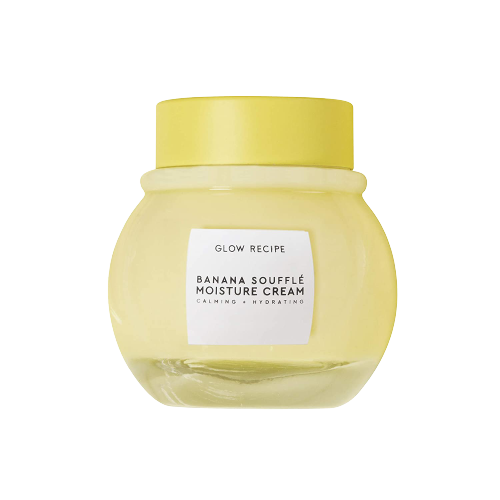 https://www.glowrecipe.com
It's a soothing and lightweight moisturizer that's perfect for all skin types, including acne-prone skin. The moisturizer resets, hydrates, and seals in moisture without clogging pores. Non-comedogenic, non-acnegenic, and dermatologist-tested, it is perfect for sensitive skin. This sweet soufflé is infused with banana, chia seed, magnesium, turmeric, and cica to provide hydration, calm, and healthy skin. Furthermore, if you're worried about losing moisture, Glow Recipe Souffle Moisture Cream will increase hydration in no time with squalane, which locks in moisture, and sodium hyaluronate, which pulls water into the skin. This is why it is one of the best Centella asiatica products.
SeoulCeuticals Store Daily Glow Serum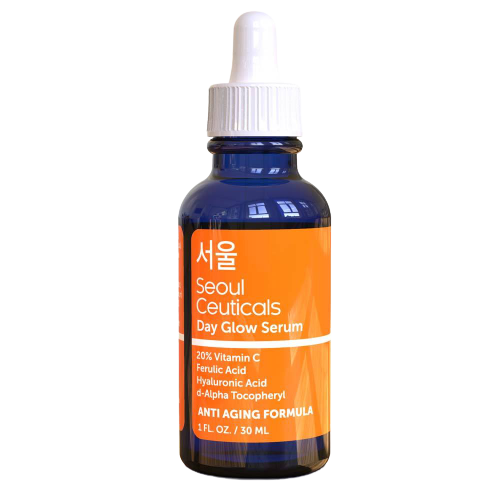 https://seoulceuticals.com
In search of a serum made from extracts of Centella asiatica that has anti-aging benefits, this product may appeal to you. It also contains hyaluronic acid from plants, vitamin E, aloe extract, jojoba oil, and ferulic acid, which boosts antioxidant activity. The best-selling formula in Vitamin C Serum fades sunspots and provides a more youthful complexion. The product shrinks pores, clears up acne, prevents breakouts, and minimizes the appearance of scars caused by acne.
Purito Cica Clearing BB Cream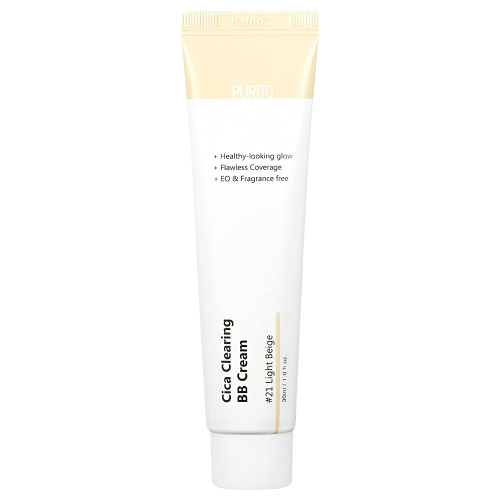 https://www.amazon.com
What makes Centella asiatica so special? It combines skincare and makeup. The formulation contains not only Centella asiatica extract, but also its most active compounds, madecassic acid, asiaticoside, and asiatic acid, which work to strengthen the skin barrier. The second advantage is that it contains much more skin-loving ingredients, like niacinamide, zinc, and vitamin B5. Finally, it has three true-to-skin shades at your disposal that give a smooth appearance with natural coverage and a healthy glow to your skin. Purito's cica clearing BB cream gives skin a natural, radiant finish while protecting it from UVA and UVB rays and strengthening the skin barrier. There are no artificial fragrances, essential oils, or harmful ingredients in this product, so it is suitable for people with sensitive skin as well as people with all skin types.
L´Occitane Overnight Reset Eye Serum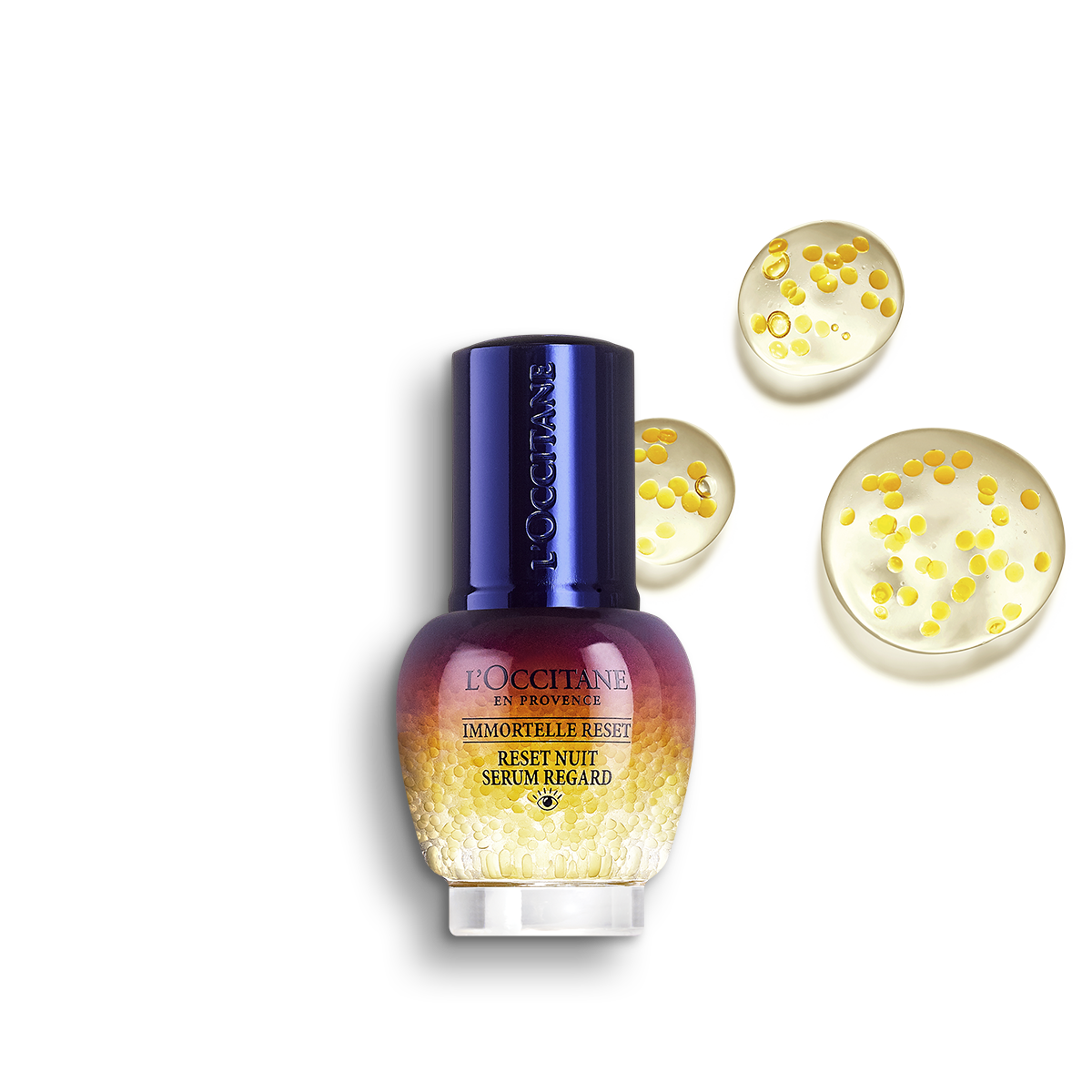 https://www.loccitane.com
L'Occitane's Reset Serum is the best Centella asiatica product for the eye area. Centella asiatica extract, a mixture of botanical oils, plant extracts, and flower extracts, helps fight dark circles, puffiness, and fatigue. If you didn't get the extra sleep you needed, you can still wake up with well-rested eyes by applying this product in the evening. There is no rule that says it can't be used throughout the day.
La Roche-Posay Cicaplast Balm B5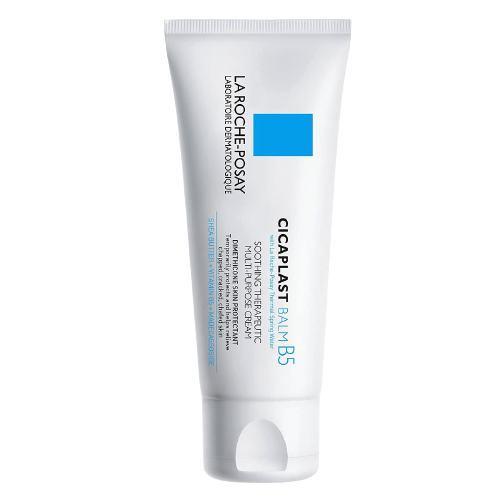 https://www.laroche-posay.us
La Roche Posay Cicaplast Balm is gentle enough to soothe cracked skin, chapped skin, and irritations for even the most sensitive skin types. This product contains madecassoside, a chemical compound found in Centella asiatica, vitamin B5, shea butter, and glycerin, so it provides protection against dryness and soothes irritation. Furthermore, zinc, magnesium, and copper work synergistically to strengthen the skin's barrier, preventing further damage.
Dr. Jart+ Cicapair Tiger Grass Color Correcting Treatment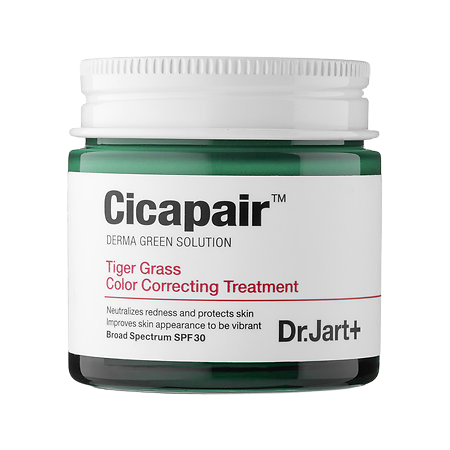 https://www.drjart.com
A color-correcting cream containing Centella asiatica has just been discovered. Among its ingredients are cica leaf water, cica extract, asiaticoside, asiatic acid, and madecassic acid. Cicapair Treatment by Dr. Jart evens out skin tone by adding color to beige or green to make it appear natural and smooth. Also, zinc oxide and titanium dioxide provide mineral UVA/UVB protection, protecting the skin against sun damage.
Kiehls Centella Centella Sensitive Facial Cleanser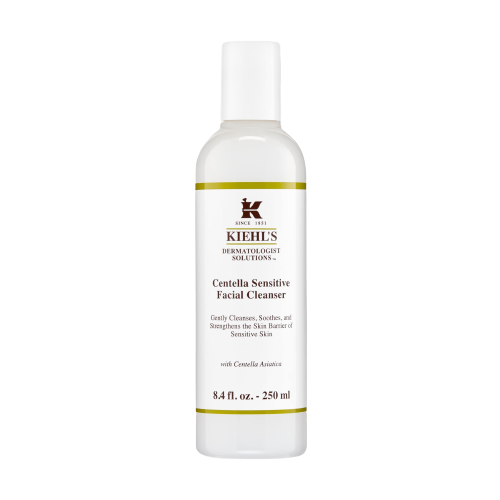 https://www.kiehls.com
The mildest facial cleanser for sensitive skin will remove impurities and soothe the skin. This pH-balanced cleanser removes dirt, oil and irritating impurities without causing irritation or clogging pores. Our dual-use formula can be applied to dry skin and rinsed off or used as a no-rinse cleanser and removed with a cotton pad. As Centella Asiatica is known for soothing skin, this gentle facial cleanser leaves skin smelling fresh, feeling clean, and feeling comfortable.
VT Cosmetics Cica Daily Soothing Mask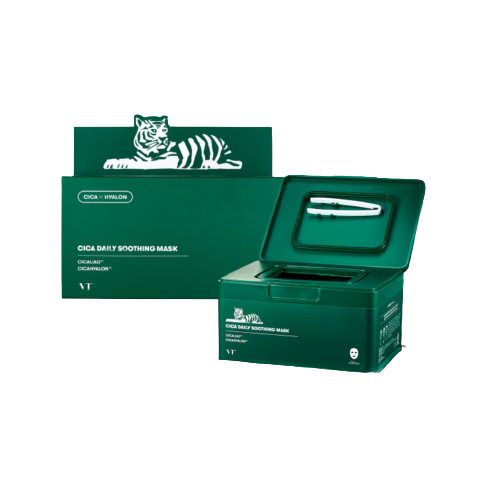 www.amazon.com
Centella Asiatica extract and its most active compounds, madecassoside, madecassic acid, asiaticoside, and asiatic acid, are infused into these masks. Other features include glycerin, which boosts skin hydration, and sodium hyaluronate, which acts like an occlusive, trapping moisture and preventing TEWL. It gives the skin a dewy, distressed appearance and delivers all these nutrients and moisture in ten minutes!
COSRX Pure Fit Cica CreamCentella Moisturizer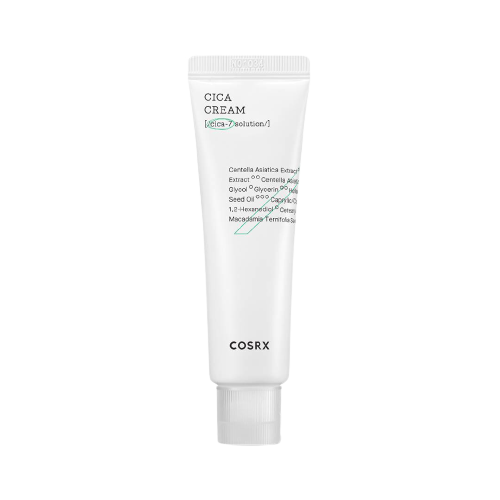 https://www.cosrx.com
The effects of over-exfoliation are easy to repair if you know where to look. COSRX Cica Moisturizer is infused with seven sources of Centella asiatica, making it one of the best products to accelerate skin regeneration. Applying this moisturizer helps calm your skin and relieve discomfort whenever it is weak or irritated. The texture is lightweight, gel-like, non-sticky, and absorbs in a second, making it an excellent primer as well. This mild cream has a silky-soft finish that melts into the skin, temporarily moisturizing the skin as the product absorbs.
Neogen Dermalogy Calming Cica Tree Pads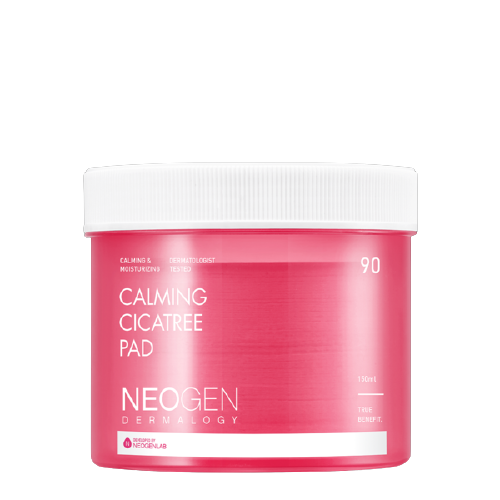 https://www.neogenlab.us
The Neogen Dermology Pad is made from a fine microfiber and contains a highly enriching essence blended with cica complexes and tea tree leaf extract that can help to soothe sore skin caused by external factors. The cream provides gentle exfoliation while soothing the skin, leaving it moisturized and smooth. It contains aloe, eoseongcho, and tree extracts. This cleanser includes five types of ceramide and eight types of hyaluronic acid in a microfiber pad to remove dead skin cells and impurities. A formulation that contains PHA and LHA- both less irritating than AHAs and BHAs- helps remove dead skin cells and impurities that clog pores.
Dr. Dennis Gross Ferulic + Retinol Anti-Aging Moisturizer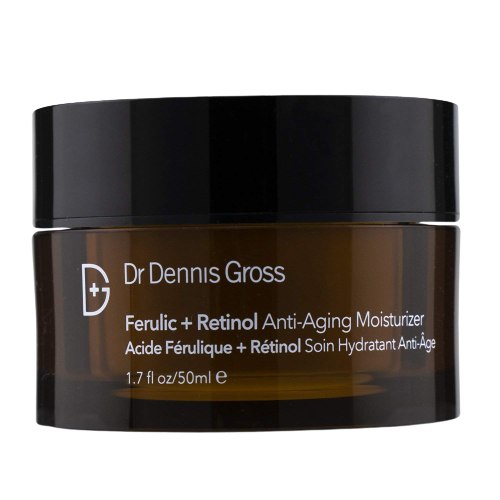 https://drdennisgross.com
This moisturizer visibly improves the appearance of wrinkles, rough textures, and expression lines. With its nourishing, velvety formula, retinol and ferulic acid help skin maintain its moisture barrier, improve wrinkles and fine lines, and help firm sagging skin. In combination with retinol, ferulic acid improves skin elasticity as well as smooths wrinkles. By restoring and sealing in moisture, hyaluronic acid maintains the skin's barrier. Skin elasticity is improved by ECG Complex(tm). A combination of ellagic and gallic acids protects the skin from free radical damage.
SkinCeuticals Epidermal Repair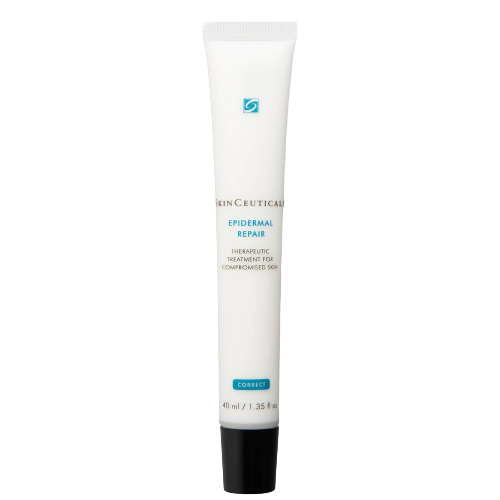 https://www.skinceuticals.com
The formulation of Epidermal Repair helps to support the skin's natural barrier function. It protects the skin while allowing the biological processes required to help strengthen and restore the skin's natural lipid barrier. This gentle treatment can help diminish redness and improve the condition of skin adversely affected by cosmetic procedures such as microdermabrasion and laser resurfacing. Benefits include protection from compromised skin, reduced redness, reduction of discomfort, reduction of appearance of redness, and reinforcement of skin's barrier.
Lapcos Cica Sheet Mask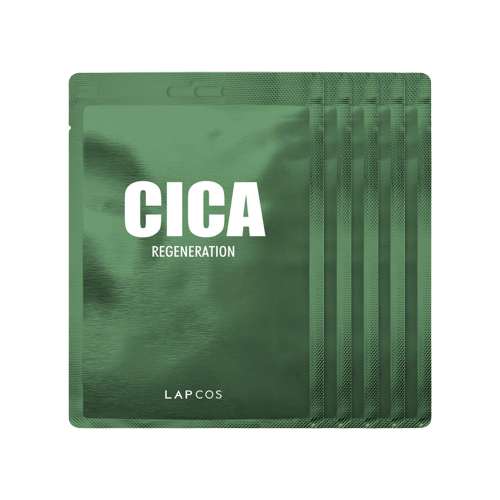 https://www.lapcosusa.com
Every day, this treatment leaves skin a bit clearer, softer, and less stressed after twenty minutes. With Centella Asiatica Extract, Madecassoside, and Niacinamide, this bamboo sheet mask is reparative. Feels like a much-needed hug for your skin, less stressed and revitalized. The soothing Cica in this mask helps all skin types. Infused with medicinal properties, the formula soothes the skin, leaving it feeling cool and refreshed. The mask also supports skin renewal, making it both revitalizing and protective. It is helpful to soothe and treat irritation, inflammation, and breakouts, and is particularly beneficial to those of us with sensitive skin.
SKIN1004 Madagascar Centella Asiatica Ampoule Facial Serum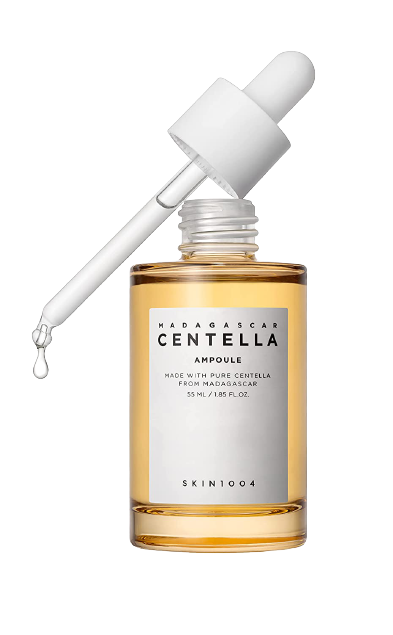 https://www.amazon.com
For people who want a product that softens, smooths, soothes and rejuvenates their skin, this is the best. 100 % Centella Asiatica Extract is present in this ampoule to provide intense hydration as well as to soothe dry patches, irritation, and acne. Ampoules for acne help soothe blemishes while also reducing excess oil and sebum production. The high concentration of antioxidants in this skin ampoule allows it to penetrate deeply into the skin and make it feel suppl for the entire day. With this skin care ampoules product, you can reduce dark spots and hyperpigmentation, resulting in a more balanced and beautiful complexion.
PURITO Centella Unscented Serum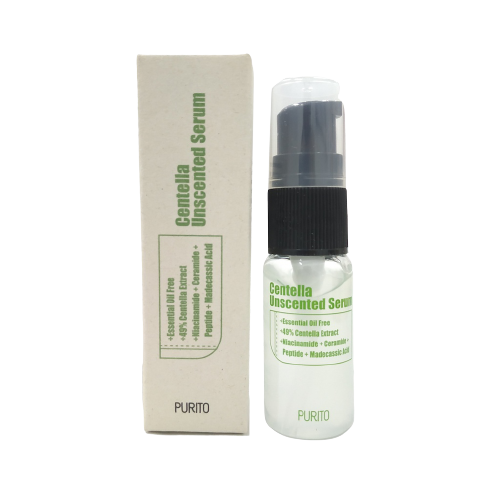 https://puritoen.com
Centella Asiatica makes up nearly 50% of this cica serum, along with peptides, hyaluronic acid, ceramides, and niacinamide. Instantly fade acne scars, fight fine lines and wrinkles, and hydrate and soothe your skin with this serum. It is fragrance free, so it is another great option for sensitive skin, but all skin types can benefit from this multitasking cica serum. Based on these ingredients, this is the best centella asiatica serum on the market!
COSRX Centella Blemish Cream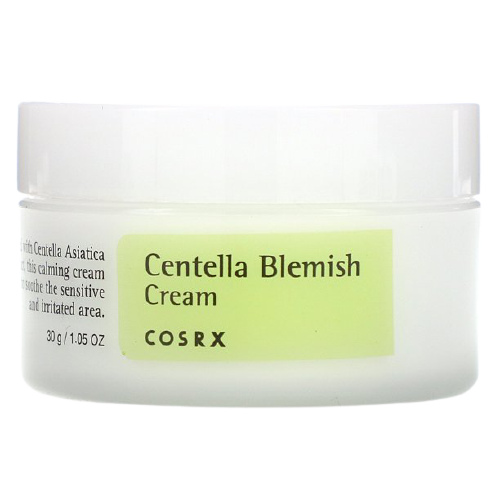 https://www.cosrx.com
Centella Blemish Cream from COSRX will soothe all of your skin problems. This cream absorbs your blemishes effectively in a short time with its Centella and Zinc ingredients for soothing and removing excess oil. Just apply it at the end of your nightly skincare routine. Use cotton buds for more hygienic skincare. It's a good idea to try this if you have spots on your face. A calming effect will be achieved quickly and effectively.
Neogen A-Clear Soothing Overnight Mask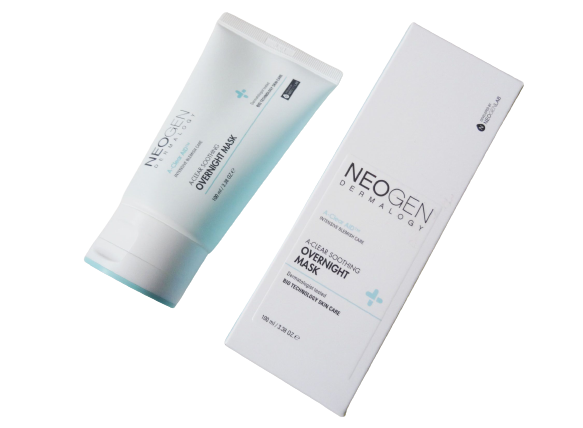 https://www.neogenlab.us
Neogen Dermalogy A-Clear Soothing Overnight Mask is a sleeping mask type that soothes skin with skin calming ingredients overnight, and leaves skin balanced by regulating sebum production. The formula helps soothe the skin for all night to prevent future breakouts, while controlling sebum production for a healthy balanced skin. cne and blemishes are caused by dead skin cells and bacteria clogging pores. The overnight mask is enriched with BHA ingredient, Salicylic acid, which helps remove pore-clogging impurities such as trapped dead skin cells and excess sebum.
Dewytree Cica 100 Essence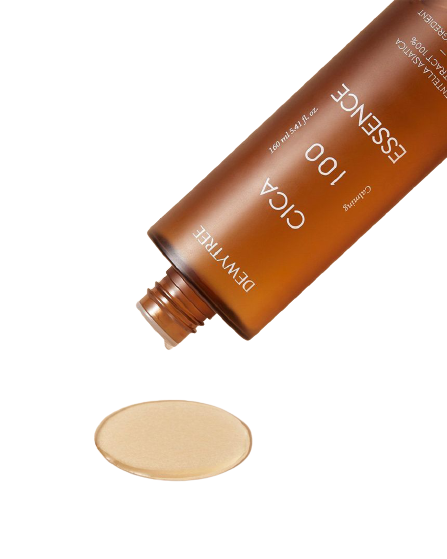 https://global.dewytree.com
This Dewytree Cica 100 Essence is great for all skin types, but especially calming for sensitive or acne-prone skin. Watery essence made of centella asiatica extract, also known as cica. Antioxidants and vitamins present in cica extract support the skins barrier while soothing inflamed or irritated skin. As well as enhancing the elasticity and hydration of the skin, this ingredient lends a healthy complexion. The pH of this ingredient is 4. The essence is vegan and free from artificial fragrances and colors, parabens, sulfates, alcohol, mineral oils, and essential oils.
Bioderma Cicabio Cream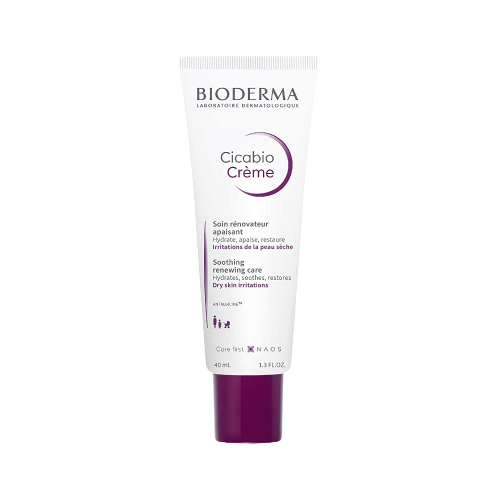 https://www.bioderma.us
Cicabio Cream is a soothing care that moisturizes, soothes and restores dry skin irritations. As a result of copper sulfate and grape seed extract, it helps to maintain the skin in its optimal state. Cicabio Cream moisturizes dry skin and leaves a soothing feeling. With Antalgicine® technology, it relieves both discomfort and itching. Antibacterial agents maintain the skin's purity and protect it against dry, sensitive skin all day. Hyaluronic acid hydrates and plumps the skin, while centella asiatica calms irritation and redness.
Unpa Lacto Cica Locking Serum Pads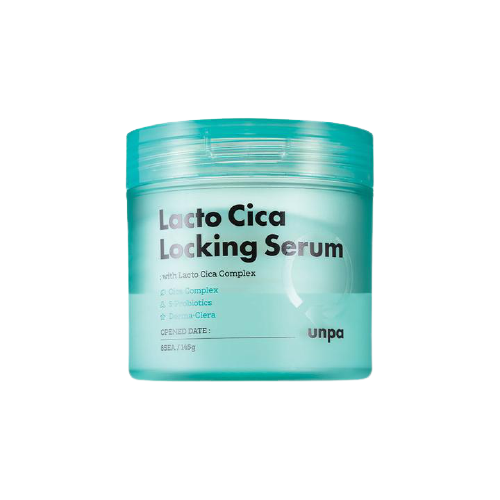 https://unpaglobal.com
Unpa Lacto Cica Locking Serum pads contain concentrated cica for quick relief. By utilizing centella asiatica, the Lacto Cica Complex promotes skin cell recovery and improves skin barrier health. This ingredient is highly calming, making it ideal for sensitive skin. Skin also becomes more youthful and bouncy by stimulating collagen production and ceramide synthesis. Probiotics protect the skin from harm by forming a thin barrier on its surface. Formulated without artificial fragrances and colors, parabens, animal products, mineral oils, or silicones.
Village 11 Factory Derma Clear B5 Cica Cream
https://www.amazon.com
A soothing cream for dry skin irritations: the Cica recipe soothes sensitive skin and provides it with moisture and nutrition. A long-lasting moisture formula with a fresh texture that contains 50 percent Centella and Cica 4X Complexes. Panthenol and cica synergize to repair. The cream soothes damaged skin immediately, forms a cica barrier to keep skin protected from external elements, and has a calming effect. Centella Extract and Madecassoside, two oriental extracts, help maintain long-lasting soothing properties. Cica's abilities are increased by moisturizing her with Panthenol. Panthenol provides long-lasting moisture with a fresh feeling. Layer by layer, it replenishes moisture deep inside the skin. It is recommended for people with dry or sensitive skin, redness, irritated skin, and rough skin. For dry elbows, you can apply it twice if your skin has become sensitive due to cold weather. If you are in need of a deep calming sleep, use it as a sleeping mask.
The Plant Base AC Clear Magic Cica Cream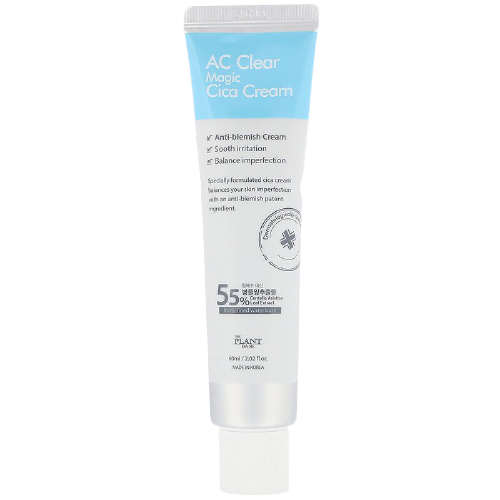 The Plant Base's AC Clear Magic Cica Cream combats inflamed, acne-prone skin effectively and gently. It contains patented ingredient InflaxTM that soothes itchy acne-affected skin and acts as a powerful antioxidant, while Natural ProtectorTM provides soothing and revitalizing effects thanks to its acne-fighting properties. With 55% centella asiatica (cica) extract and green tea powder, this product helps to calm inflammation, while murumuru seed butter deeply moisturizes, helping to soothe even the most sensitive of skin. It is cruelty-free certified and free of alcohol, parabens, sulfates, and artificial fragrances. Right now, Centella asiatica is one of the hottest skincare ingredients, and with good reason. Centrella reduces redness, inflammation, and even helps hydrate and repair the skin barrier. These best Centella Asiatica products will soothe, hydrate, calm, and energize your skin.
By Rashmi Goel