Published: Nov 25, 2021
Most people don't understand why moisturizing before makeup is so crucial, which is why most makeup fails occur. In the absence of moisturizing the skin, concealer and foundation tend to crease, creating pores and making the skin look less than flawless. In contrast, moisturizing your skin makes it easier for makeup to stick, resulting in a longer lasting foundation and concealer. With moisturized skin, makeup lasts longer and looks flawless throughout the day. Flake-free and crease-free. Using moisturizer before foundation also reduces pores, giving you a smooth, flawless complexion. A moisturizer that is tailored to your skin type is also essential. If not, you risk canceling out the benefits moisturizers provide before makeup. Check out best moisturizers!
e.l.f. Holy Hydration! Face Cream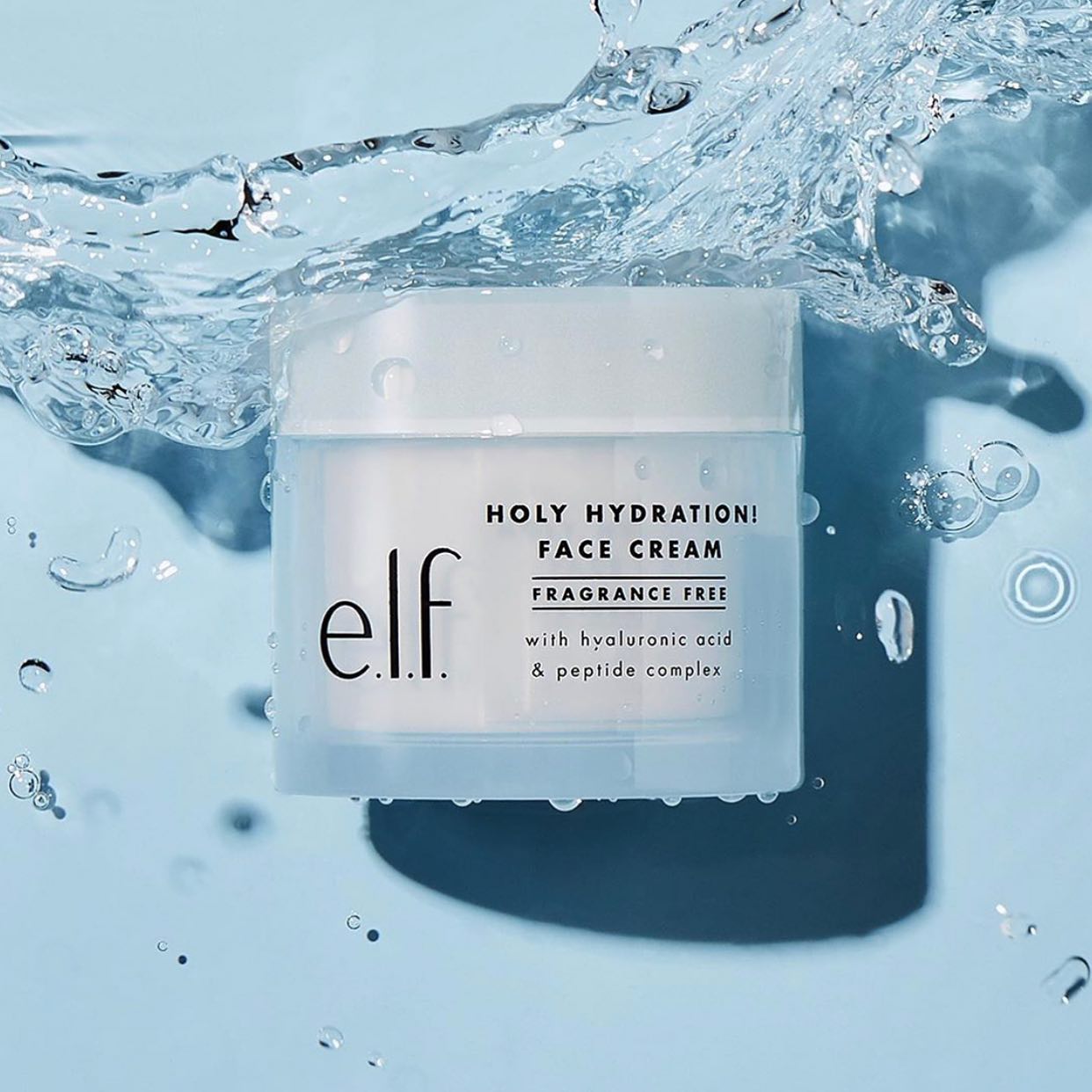 https://www.elfcosmetics.com
Moisturizing face cream that delivers lasting hydration while plumps and nourishes the skin. Restores moisture for supple skin. The cream maintains the skin's natural moisture balance while protecting it with skin-supporting peptides, all while being fragrance-free, silky-smooth, and protecting skin. It contains beneficial ingredients such as Squalane, Hyaluronic Acid, Niacinamide, and Peptide Complex. Free of Phthalates, Parabens, Nonylphenol, Ethoxylates, Triclosan, Triclocarban, and Hydroquinone.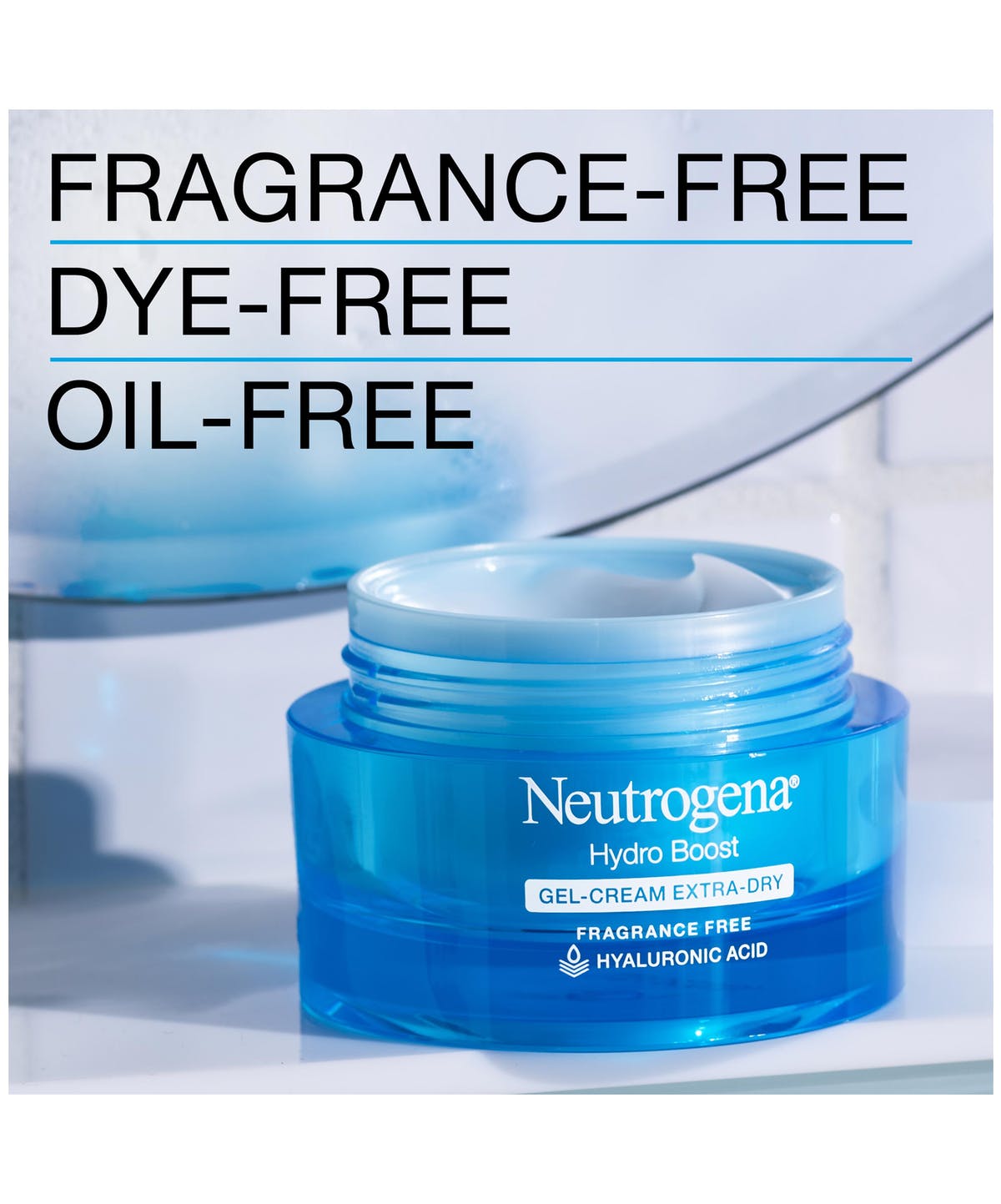 https://www.neutrogena.com
Maintain your skin's suppleness and hydration every day. The unique gel-cream formula absorbs quickly, but delivers long-lasting hydration to quench your skin's thirst. This moisturizers the skin by containing Hyaluronic Acid, a naturally occurring hydrator. Gel rich in nutrients relieves severe dryness so the skin's natural barrier is restored against moisture loss. The fragrance-free foundation is oil-free, dye-free, and wearable alone or under makeup. Non-comedogenic (won't block pores). Colorless and fragrance free. Compatible with makeup. Extracted from olives. Rich in nutrients and strengthening. Protects the skin's moisture barrier against moisture loss.
Embryolisse Lait-Creme Concentre For Dry Skin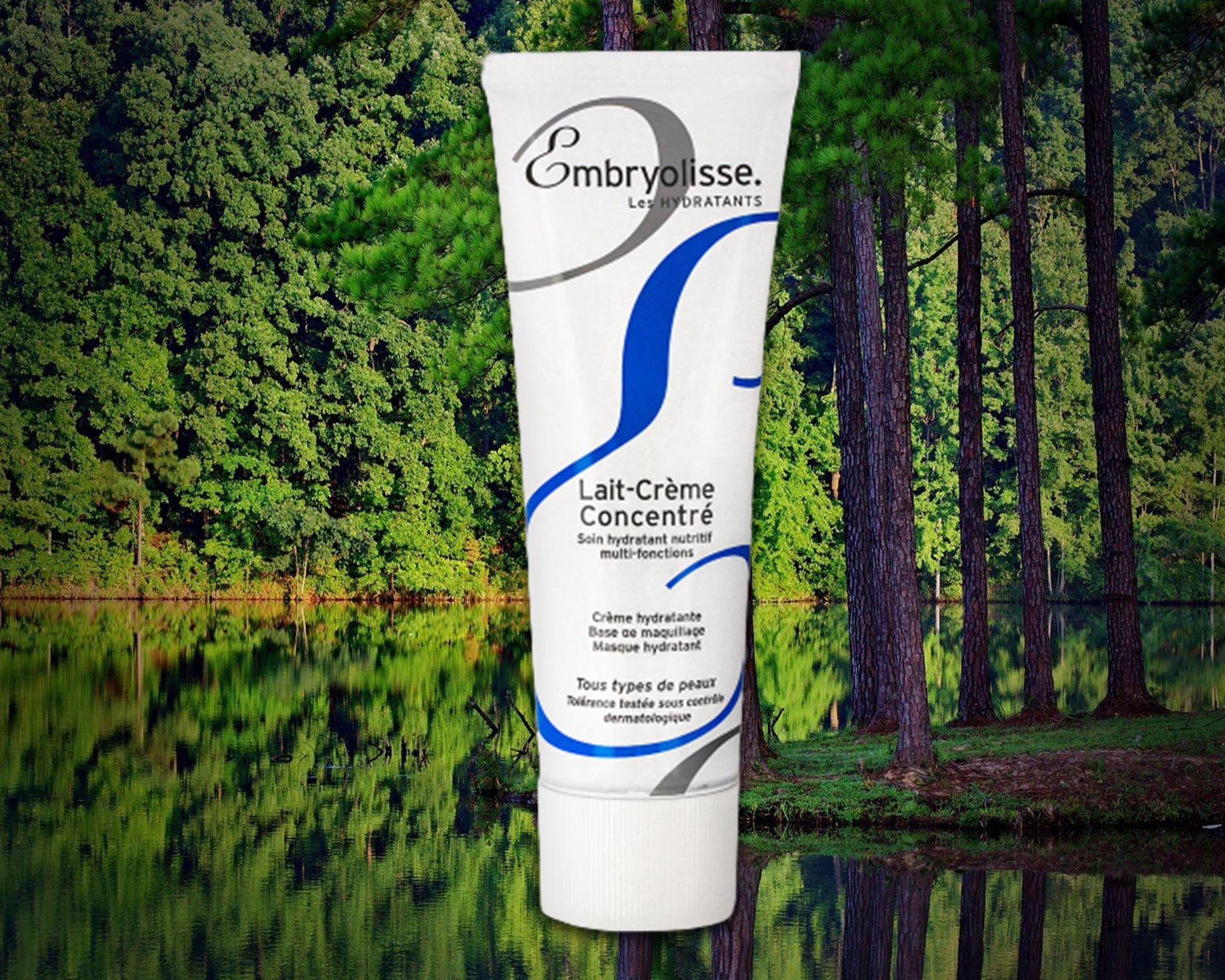 https://us.embryolisse.com
Even the most sensitive skin types can be cleansed, moisturized, nourished and protected with Embryolisse Lait Crème Concentré. This award-winning lotion is perfect for all skin types and can be used on the face or body. Embryolisse's moisturizer was created to embody the values of the company: respect for the skin, no matter how sensitive. With a formulation that was thought-out from a strict charter and developed under pharmaceutical supervision, effectiveness and naturalness are evident. The product contains shea butter, beeswax, soy proteins, and aloe vera. Lait Crème Concentré from Embryolisse is also a soothing after-sun product and after-shave care. In the end, the skin becomes softer, smoother, plumper, and more elastic. This cream not only restores moisture to the skin barrier, but also diminishes the appearance of fine lines without leaving any traces of grease behind.
Osmia Purely Simple Face Cream For Sensitive Skin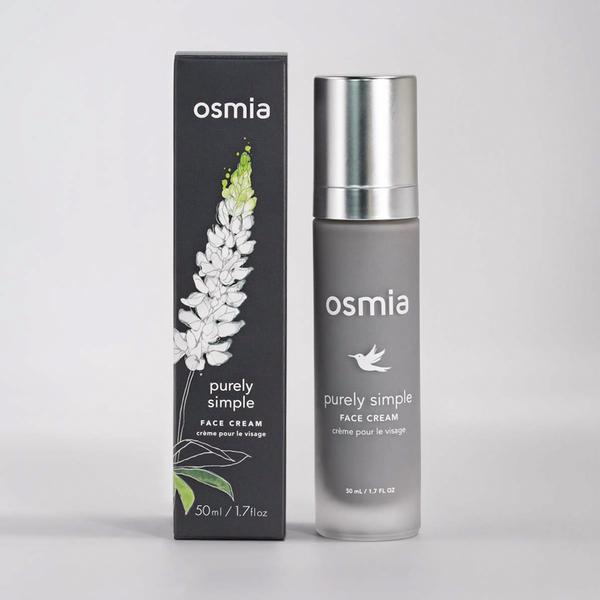 https://osmiaorganics.com
This cream is made with simple, pure, botanically-sourced ingredients and tiny amounts of the most precious essential oils, for a moisturizing effect that is unlikely to irritate skin. Natural ingredients like organic aloe juice and vegetable-derived glycerin hydrate the skin in this no-nonsense face cream. Even sensitive and allergy-prone skin is gently moisturized with a minimal amount of oil-based ingredients. Aloe juice hydrates the skin effectively, while vegetable-derived glycerin helps the skin retain moisture. Oil-based ingredients are used in limited amounts in this cream, making it suitable for sensitive skin.
Weleda Sensitive Care Facial Cream For Sensitive Skin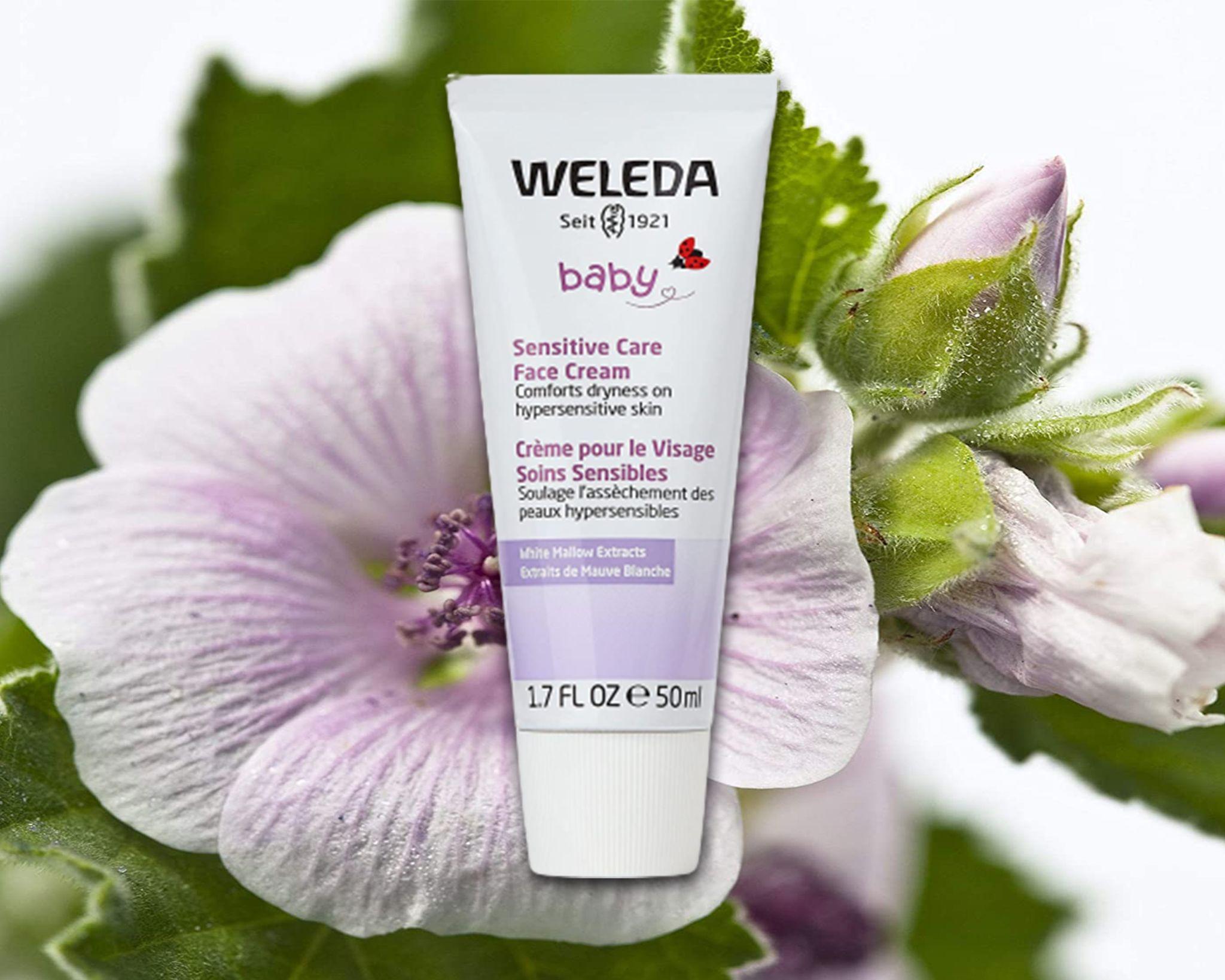 https://www.weleda.com
This rich daily cream with almond oil was specially formulated for sensitive skin since sensitive skin requires the most delicate and gentle care. It is the oil found inside the tough outer shell of the almond that has lipid properties that are suitable for skin that is tender. The deeply moisturizing cream harmonizes, calms, and soothes the skin. The mild cleanser leaves the skin clean. Brightening eye cream reduces the appearance of puffiness around the eyes by nourishing the delicate skin around the eyes. The cream deeply hydrates and moisturizes the delicate skin around the eyes. Skin feels silky and pampered after it is quickly absorbed and balanced in moisture levels. It is fragrance-free and dermatologically tested. Natural by NATURE. The products contain no synthetic preservatives, fragrances, colorants, or mineral oil-derived raw materials.
Kate Somerville Oil Free Moisturizer
https://www.katesomerville.com
An oily skin moisturizer formulated with clinically tested ingredients! Lightweight moisturizer that firms and smooths oily skin without leaving behind any greasy residue. The formula is paraben and fragrance free, so you can use it morning and night to maintain supple, smooth skin. It strengthens the skin to better resist external aggressors while minimizing wrinkles and lines.
Youth to the People Superfood Air-Whip Moisture Cream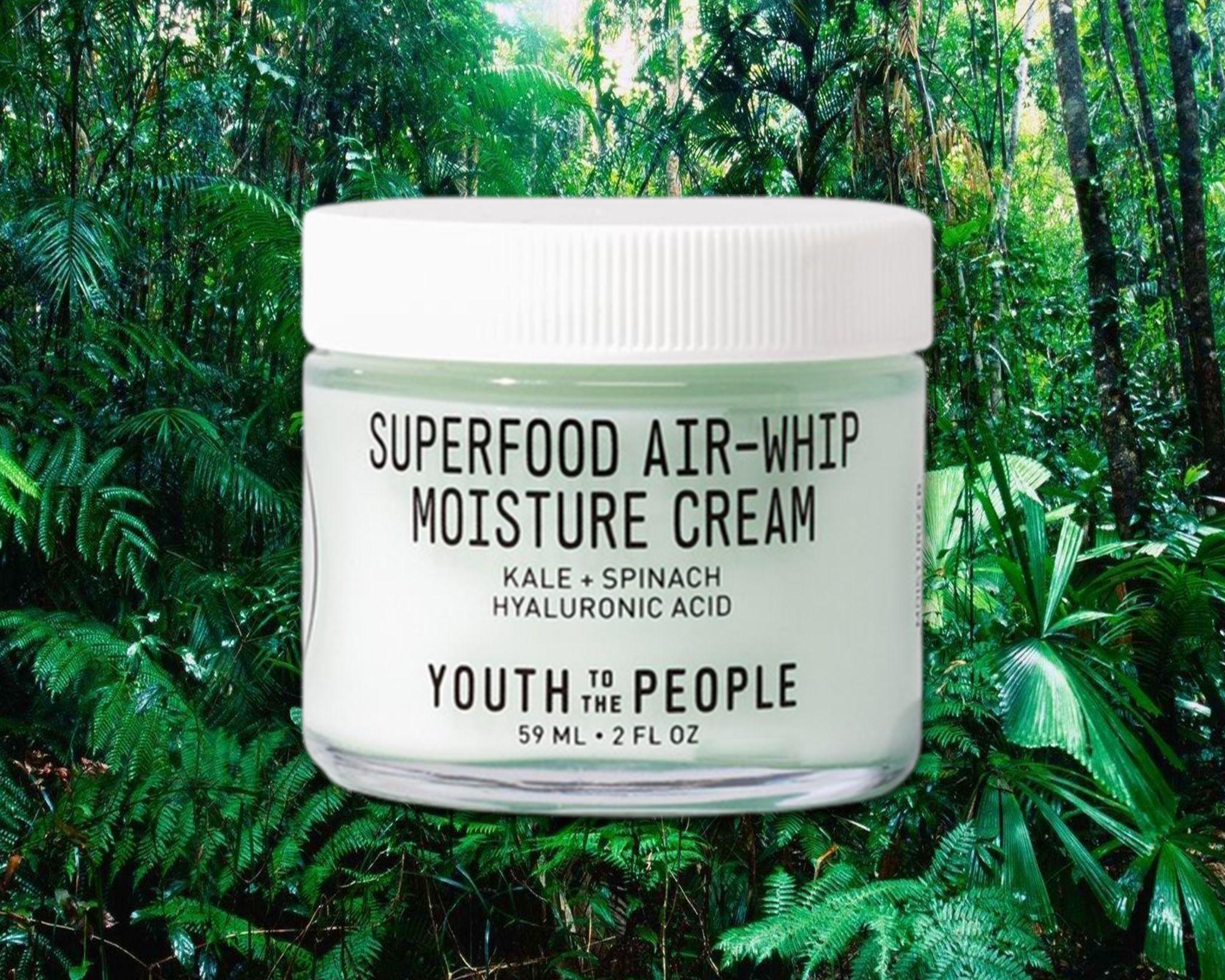 https://www.youthtothepeople.com
The lightweight and airy moisture cream will have you feeling like you're covered in leaves. Combining antioxidant-rich superfoods with Hyaluronic Acid, this moisturizer instantly restores, balances, and conditions your skin. Ideal for combination or oily skin types. Easily absorbable, it is a great makeup primer. It isn't just for your morning juice that you'll want to consume this leafy vegetable. Phytonutrients and vitamins C and E make it ideal for the skin. Moisturizing properties make it an ideal moisturizer. Green Tea contains powerful antioxidants that nourish the skin.
Hanacure Nano Emulsion Multi-Peptide Moisturizer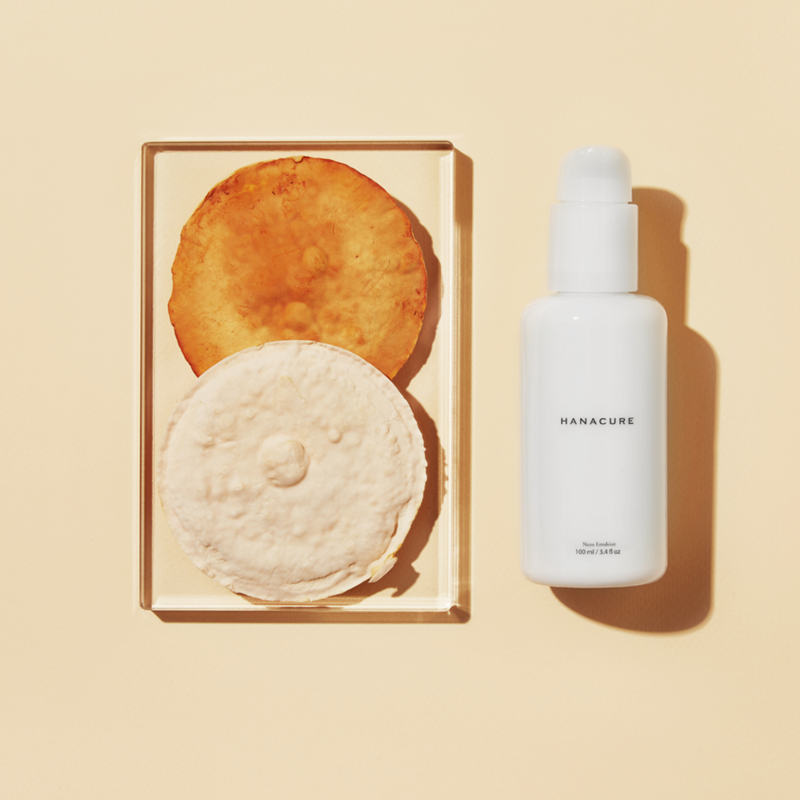 https://www.hanacure.com
Lightweight moisturizer with ultra-hydrating properties that improve the look of your skin's tone and texture. This product contains high concentrations of peptides, squalane, sodium hyaluronate, and a proprietary mushroom extract that you can't get anywhere else. As a result, the signs of aging and damage appear reduced and the skin feels instantly rejuvenated with lasting hydration. The product is lightweight and ultra hydrating. Powered by nanotechnology. The pH neutralizing properties are clinically proven. Hypoallergenic and non-comedogenic. Approved by dermatologists and pediatricians. Suitable for sensitive skin. There are no parabens, sulfates, phthalates, alcohol, or fragrances.
CeraVe Moisturizing Cream
https://www.cerave.com
CeraVe Moisturizing Cream contains 3 essential ceramides that help lock in skin moisture and restore the skin's protective barrier. Ceramides are encapsulated with MVE technology for effective delivery within the skin's barrier and slow release over time. The result is an enhanced barrier that lasts long after you apply it. Rich, non-greasy, fast-absorbing moisturizing cream features our patented MVE Delivery Technology to deliver a continuous stream of moisturizing ingredients throughout the day and night. It can be used on face and body skin that is very dry or very dry. Contains ceramides, the fragrance-free CeraVe Moisturizing Cream.
Olay Regenerist Micro-Sculpting Cream For Mature Skin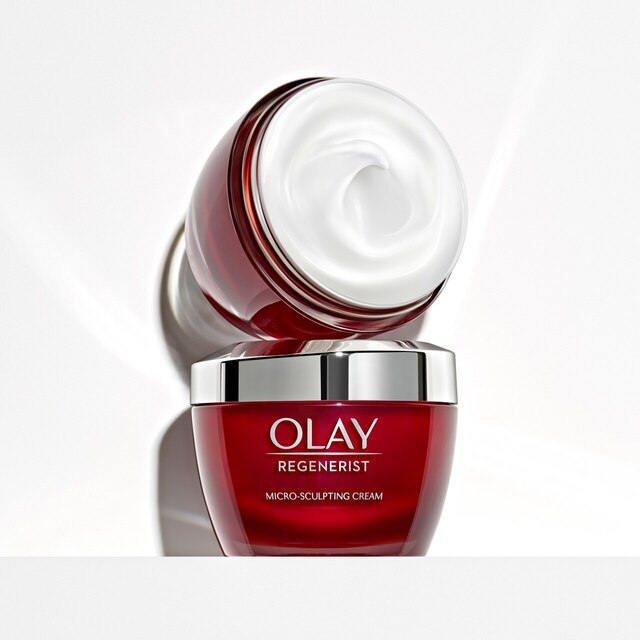 https://www.olay.com
With over 50 million jars sold, "The Red Jar" has become the go-to, non-negotiable moisturizer for many. With the Olay Regenerist Micro-Sculpting Face Cream, wrinkles & fine lines will be visibly reduced from day one. With Vitamin B3, Amino-Peptides, Hyaluronic Acid, and Antioxidants for ultimate penetration, this moisture-binding formula improves elasticity and firms for a more youthful appearance. Besides promoting skin cell turnover and regeneration, vitamin B3 promotes exfoliation, which helps to remove dead, dull skin for a younger, fresher appearance. This luxurious moisturizer is best used as the last step in your skincare routine. It hydrates skin, softens wrinkles and fine lines, and firms skin by effectively hydrating. Olay Regenerist delivers moisture 10 layers deep into skin's surface for years of glowing skin. Just 28 days of daily use and you'll see the results.
Tula Skincare 24-7 Moisture Hydrating Day & Night Cream
TULA Skincare's 24-7 Moisture Hydrating Day & Night Cream keeps your skin looking healthy and hydrated. The perfect moisturizer for day or night. Clinically proven to provide all-day hydration and rejuvenate dull & tired skin - leaving it looking supple, plump, and glowing. Healthy, youthful-looking skin is revealed with ingredients like squalane & peptides. This non-comedogenic product will not clog your pores. A dermatologist-tested product. Designed to soothe irritation. Maintains the skin's balance. Hydrates to minimise the appearance of fine lines and wrinkles. Enhances the tone and firmness of the skin. Provides nourishment.
Kiehls Ultra Facial Cream SPF 30
By Rashmi Goel