Published: Nov 17, 2021
Nail art has been there since time immemorial. Early Egyptians and Chinese have made the use of various natural colours, enamels, pearls and other embellishments to decorate nails. It has been a revolution. Colourful nails and unique designs are fun. If you want to get a manicure that suits the season or your personality, it's amazing to experience it. While we focus on our lips, face, eyes, and hair but our nails, we tend to neglect them. This year many of the biggest fashion brands not only showcase upcoming hair and makeup trends but also they have put attention to the nail art. Whether you are someone who likes intricate nail designs or subtle colours, nail art are amazing and they can help you nail your look. There is a creative way to decorate and embellish the nails. It can be done on the fingernails and toenails usually after manicures or pedicure. Manicures and pedicures are beauty treatments that shape and polish the nails. In these procedures, the cuticle are removed and the skin around the nails is softened. Types of manicures can vary from Polish to dipping powder to acrylic nails.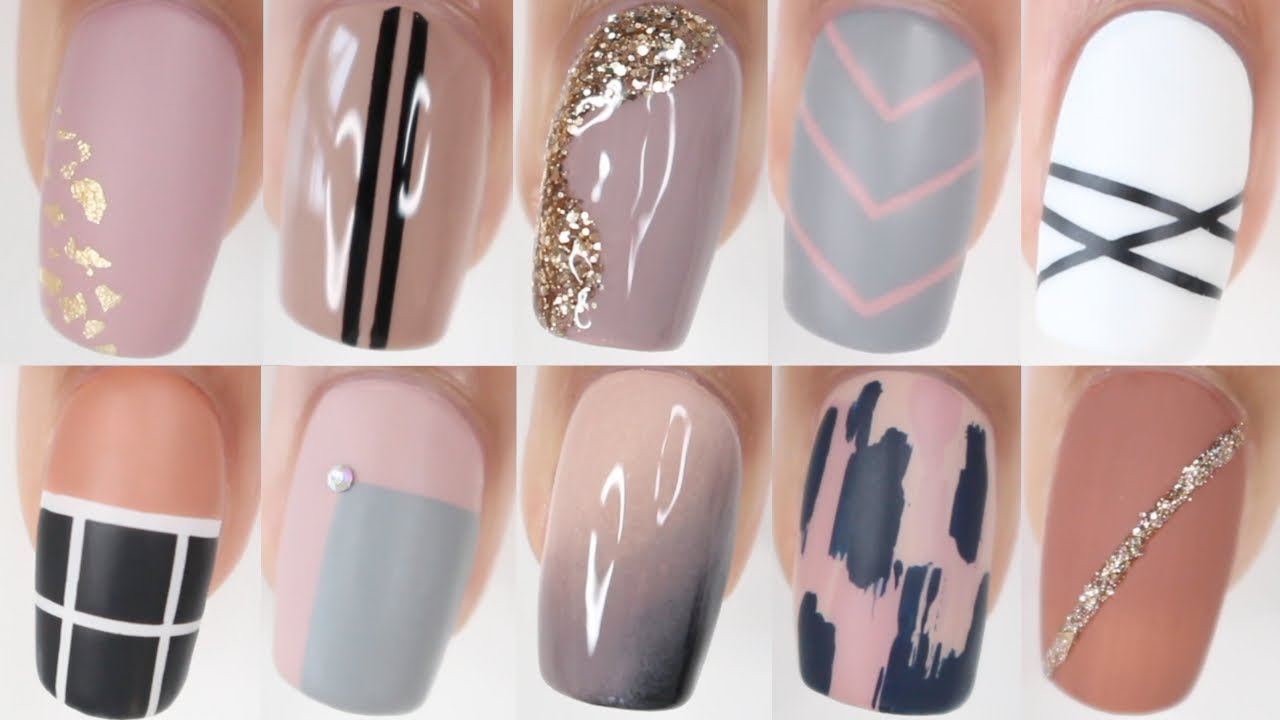 Image Source Youtube.com
There are nail enhancing products like stickers, foils, three dimensional designs, nail art pens and brushes and jewels. Beauty salons have separate nail art regimes and services done by professional nail artists. Some professional nail art techniques are-
Gel nail art:
Manicures including gel nail polishes are done by experienced and professional salon artists. The Gel Polish is applied and then kept to dry.
Nail piercing:
It's done by making a hole on the outer part. Then it can be inserted with any decorative nail art.
Foil nail art:
First a base coat of a nail color is applied and then a foil glue is applied. It can be applied in any design. Then the foil is placed on it and pressed and then removed slowly to get a beautiful design.
Three dimensional nail art:
In this, nails are created using different methods like gels, glues, beads, pearls and other decorating materials.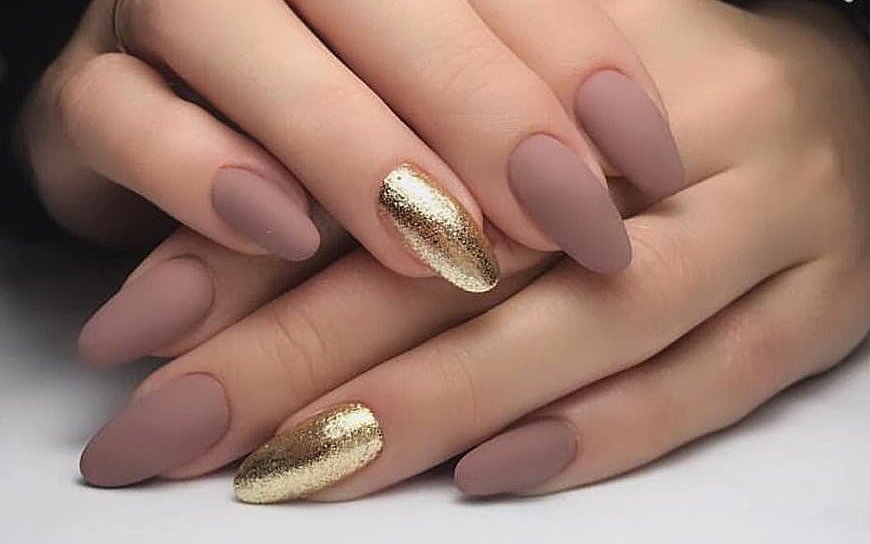 Image Source Majormag.com
The exact origination of nail art is unclear since it appears to have originated in different parts of the world at around the same time approximately in ancient Egypt from 5000 to 3000 BC. Women dyed their nails with Henna to indicate social status. Women of the lower glass wore pastel and neutral shades while those of upper class would wear bright shades. To prepare for war, warriors of babylon spent hours having their nails embellished, hair curled and some other similar beauty treatments. As in ancient Egypt, nail color indicated ones social status- black was there for nobleman and green for the common man. Around the same time, 3000 BC, the first nail Polish came up in ancient China. It was made from beeswax, egg white, gelatin, and vegetable dyes.
Image Source Amazon.com
Different type of decorating things are used to create impressive nail designs like beaded, vintage, bridal, feathery There are some easy techniques that can be tried at home without any professional help.
Taping:
Taping uses stationary tape to make various designs on the nails Enhance your look by making different shapes squares, triangles etc.
Sponging:
Sponging creates different textures that look great on nails, be it small or short or long. Plus you need to apply a base quote of any light shade like white or any other texture that you want. Experiment with various colours and textures in this technique to make your nails look impressive. Stamping: This technique requires very much of practise. If you want to create stamps on the stamp plate then what you need to do is you need to scrape it off and you should be well versed in it. You need some tools for this like stamping plate, scraping tool, stamp Polish and stamping tool. Nowadays many stamping kits are available in the market that contain all the equipment and tools.
Free hand painting:
You can draw anything and everything out of your imagination to get impressive nails. Practise slowly before you master it all through. You can use different size brushes or simply use a toothpick to make your favourite designs. Nail art pens is a good option for free art aspirants. They are available in various colours, glitters and dual tone shades
Dotting:
Dotting can be used to create from simple to most difficult designs effectively.
Water marble:
Water marble nail art that looks like a professionals hand but its very simpler than it seems to be. The nail care industry has been growing forward now since the invention of modern nail Polish. In 2012, the United States witnessed an increase in the popularity of nail art. In some cultures, nail art can be tied to the concept of femininity and the sense of belongingness to a group of females, to a group of women. Nail art is also a way to create your identity, forge your identity through fashion, through colour shapes, as a disruption of childhood and entering into the female teen adult world leaving the influence of your parents to create your own budding selves. The nail is also part of the puzzle of gender identity. Though the women use nail art to express the femininity, the different types of art define women as a particular personality, for example, French manicure indicates the women as delicate and using black nails means that women are more aggressive. Nail arts popularity in media started with print media and women's magazines. It had an important role but it was not a mainstream fashion style. It came up more after 2000s. After the Internet age and the use of social media, nail art has become major subculture among women. Social media made it easier to connect with the mass audience and with this people shared their nail art designs as a way of their creativity. YouTube, Instagram, Tumblr and Twitter other social media handles provide many new ideas and designs for nail art. However among these, Pinterest is the most important platform- social media platform for the new beauty trends according to a research study.
Techniques and tools
Manicurists start with the same techniques as for the manicures and pedicures.
Acrylics:
a chemical texture of monomer liquid and polymer powder can be applied directly on the nails or an artificial nails also called nail extensions or enhancements or embellishments.
Nail gel:
a chemical combination similar to acrylics which is also called shellac nails. Manicurist applies several layers on the fingernails and toenails and let it dry under a UV or LED light. When jelly gets cured it hardens the nails. Gel is also common in a Polish form known as gel Polish and it requires UV or LED light to cure and to dry.
Nail Polish or nail varnish:
a lacquer applied to finger and toenails to protect or as a base color. Several options are available for decorating nails Glitters Nail art pens Piercing Stamping Water marbling Adding accessories Gel Studs Rhinestones Beads Dried flowers Aluminium foil Acrylic Nail dotters Stationary tapes Tin coloured striping tape Sponges Do it yourself is a new concept of embellishing nail art without the help of professionals or experts. One of the ways of doing a
DIY design is by using home tools such as toothpicks, cellophane tape etc or tools set like dotted tools, brushes, and nail art pens Textures: micro beads or caviar beads are applied just before the nail Polish becomes cured or dried these textures give a sand like texture to the nails. Velvet Manicure: velvet fibres called velveteen are sprinkled onto wet nail Polish. The excess nail polish is brushed off leaving behind a fuzzy velvet feel. Crackle effect: Nail Polish expert and professional Sally Hansen created the first crackle effect nail Polish. A crackle Polish is applied on to painted nails and it gives crackle effect. Matte effect: The nail Polish transforms a layer of glossy nail Polish into flat matte finish. Inverse French: it is also called or known as Half Moon. The Half Moon is created on the root of the nail in one colour while the rest of the nail is painted in a different colour. Nail stickers: A form of artificial nails there is a large range of nail stickers, strips and wraps in the market used to mimic nail Polish without exposing to the harmful chemicals found in nail Polish Lettering in messages: You can add letters and messages on your nails it can be any random word or city names or anything else. Ombre nails: You must have heard of ombre lips, ombre eyes, now you can do ombre nails to shine as well.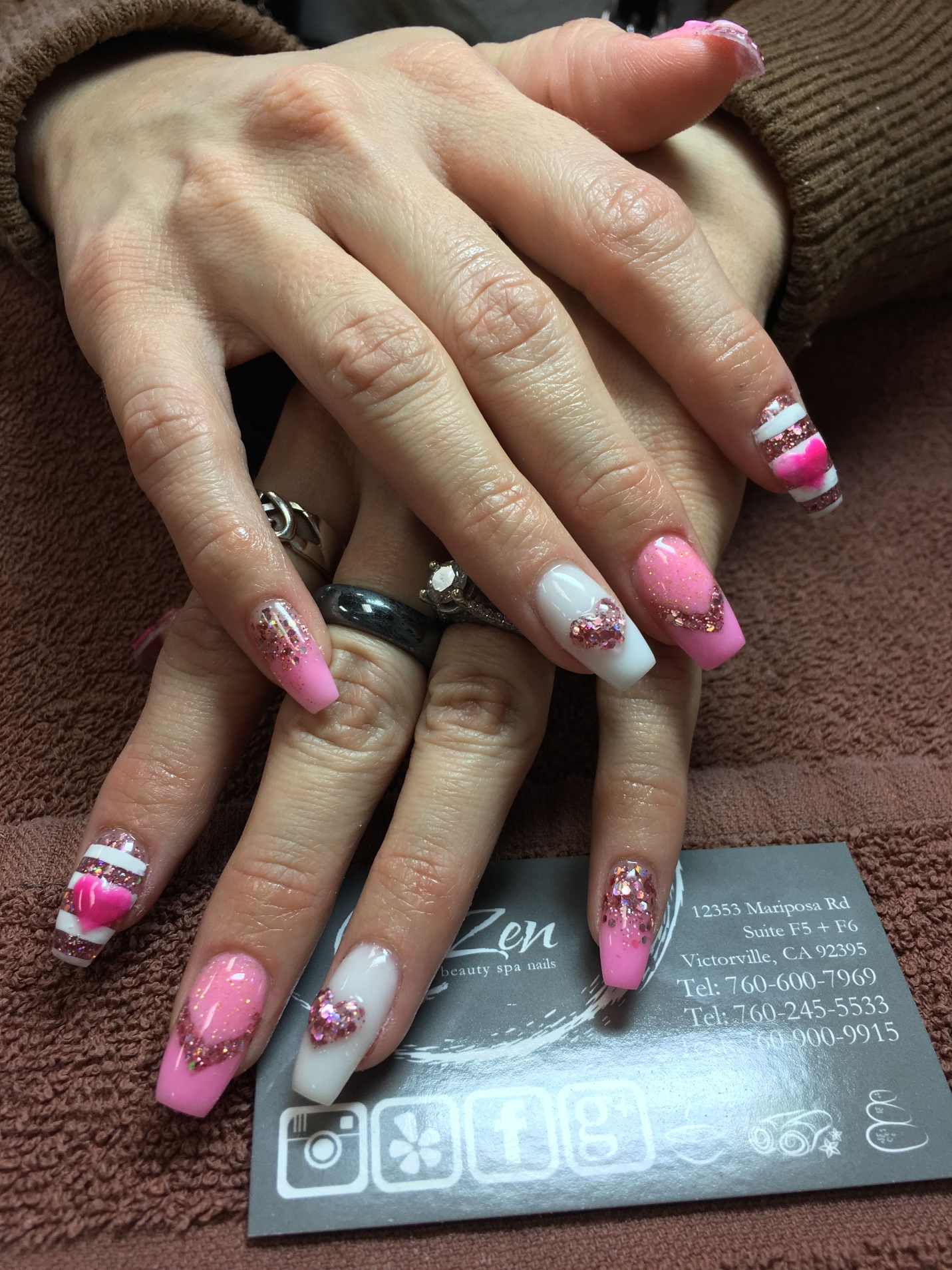 Image Source Pinterest.com