Salicylic acid is the beta-hydroxy acid (BHA) that unclogs pores, reduces oil production, and stops breakouts from drying out. This ingredient has already become a favorite of oily and acne-prone skin types. There is probably a salicylic acid-infused cleanser or toner in your bathroom cabinet that keeps pimples and excess sebum under control. With foundation being that product that stays in contact with your skin all day, using a salicylic acid-infused one makes sense. However, foundation has its own drawbacks as well. But if you're using a formula that's perfect for your skin, there's no reason to worry. Salicylic acid can be life-saving for people who struggle with excessively oily skin and pimples related to clogged pores and too much sebum.
Are salicylic acid foundations good for acne?
For acne, salicylic acid foundation is a goldmine. It is one of the best ingredients for oily and acne-prone skin types since it unclogs pores by breaking down the bonds between dead cells and balances sebum production. Through its ability to remove excess oil and dead skin cells, salicylic acid unclogs pores, reducing breakouts. Here's something important you need to know before applying one of these foundations with salicylic acid. It should not be combined with other acne treatments that contain salicylic acid because it can dry the skin. Be sure to hydrate your skin with salicylic acid before applying your makeup and after removing it. Dehydrated skin may lead to increased sebum production by the sebaceous glands, resulting in acne breakouts.
The Best Salicylic Acid Foundations Of 2021
Check out these best salicylic acid foundations, which will unclog pores, balance oil, heal blemishes, and conceal imperfections for a flawless finish.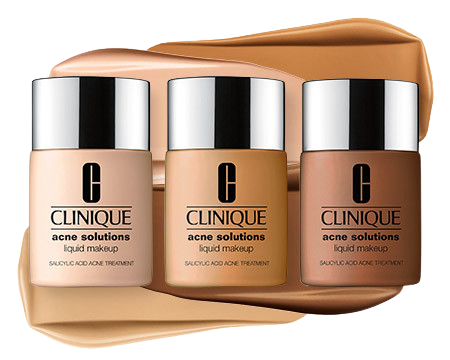 https://www.clinique.com
If you have acne-prone skin, this foundation is for you. It contains salicylic acid and antioxidants such as caffeine and vitamin E to treat existing breakouts while leaving a matte finish to counteract an oily complexion. Clinique Acne Solutions foundation goes on smooth and blends seamlessly for a flawless look all day long. It is oil-free, fragrance-free, non-acnegenic, and sweat-resistant. In summary, it's by far one of the best foundations with salicylic acid, making it ideal for people who suffer from acne.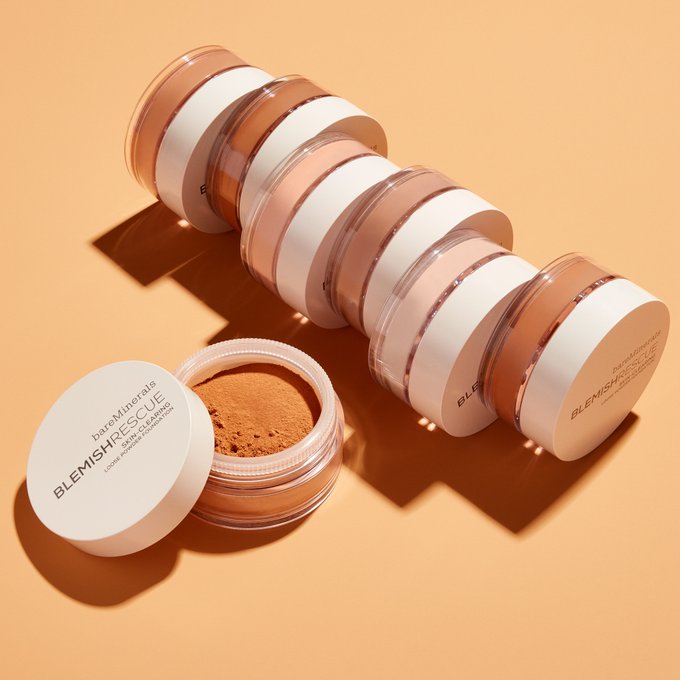 https://www.bareminerals.com
Designed to calm, clear, and cover acne and imperfections, this full coverage loose powder foundation is formulated with 0.5% salicylic acid to quickly resolve acne breakouts and oat protein to soothe and nourish skin. Mineral pigments provide breathable, buildable full coverage with a natural-matte finish that lasts all day. This foundation contains a moisture mineral compound to keep skin hydrated and balanced, while the blemish-busting minerals zinc, sulfur, and Kaolin clay purify pores and mattify skin while phytosphingosine boosts skin's ability to fight bacteria. Clinically proven to clear acne in just three weeks and prevent future breakouts, this unique loose powder foundation also maintains skin's essential moisture.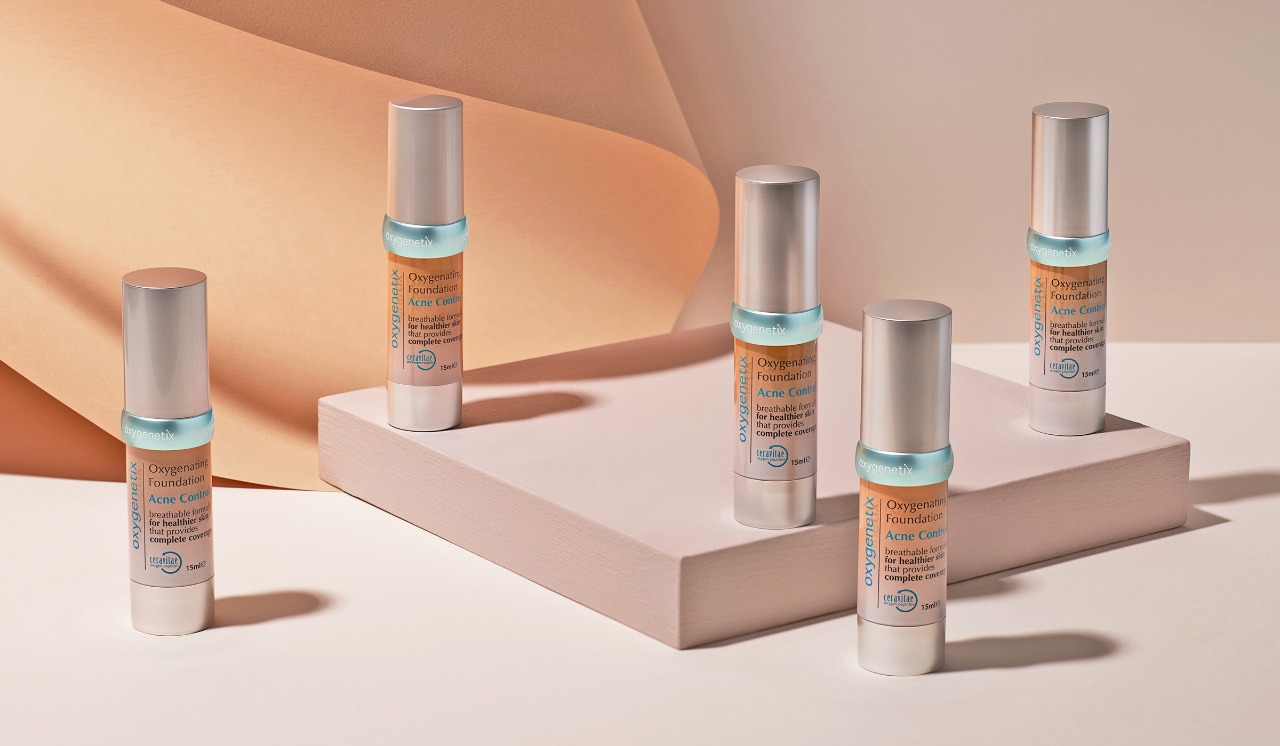 https://www.oxygenetix.com
The reason Oxygenetix developed this foundation as an acne treatment is that it contains 2% salicylic acid, which is more than the other foundations. While it may appear to dry out the skin, its aloe-gel base soothes and hydrates, and it also contains a complex that works to produce collagen and promote rapid skin healing. In addition, Oxygenetix Acne Control Foundation contains grape seed extract, which has antimicrobial and antioxidant properties, as well as yeast extract, which has a soothing effect on problematic skin. With a breathable formula, everything is covered and looks natural.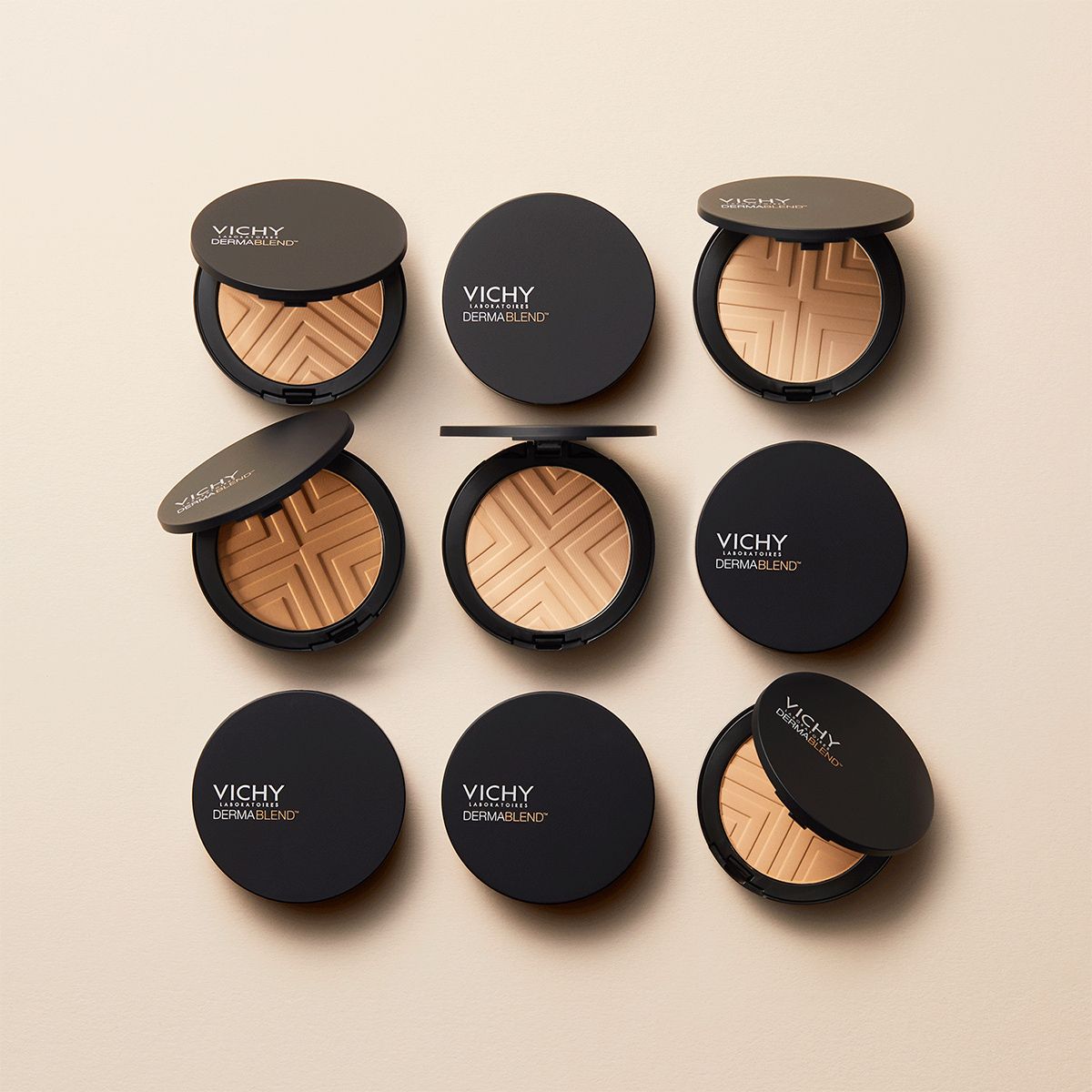 https://www.vichy.co.uk
Covermatte Powder Foundation by Vichy Dermablend provides full, buildable coverage for 12 hours. While minimising the appearance of imperfections, it gives the skin a natural, velvety matte finish. The product comes in another clean powder that contains ingredients that fight acne and sebum. Vitamin E and Vichy mineralizing water strengthen the skin and keep it moisturized while salicylic acid and zinc unclog pores, balance sebum levels, and heal breakouts. Mineral pigments give the skin a velvety finish, hiding imperfections and blurring pores, creating a smooth skin texture.
Neutrogena SkinClearing Oil-Free Makeup Foundation
https://www.neutrogena.com
A natural solution to clearing breakouts. It is the first and only liquid foundation formulated with MicroClear® Technology, scientifically proven to dissolve oil and boost delivery of salicylic acid. Suitable for oily, combination, and sensitive skin, its natural-looking coverage won't clog pores. Furthermore, it prevents breakouts, controls shine, and provides natural coverage that feels breathable.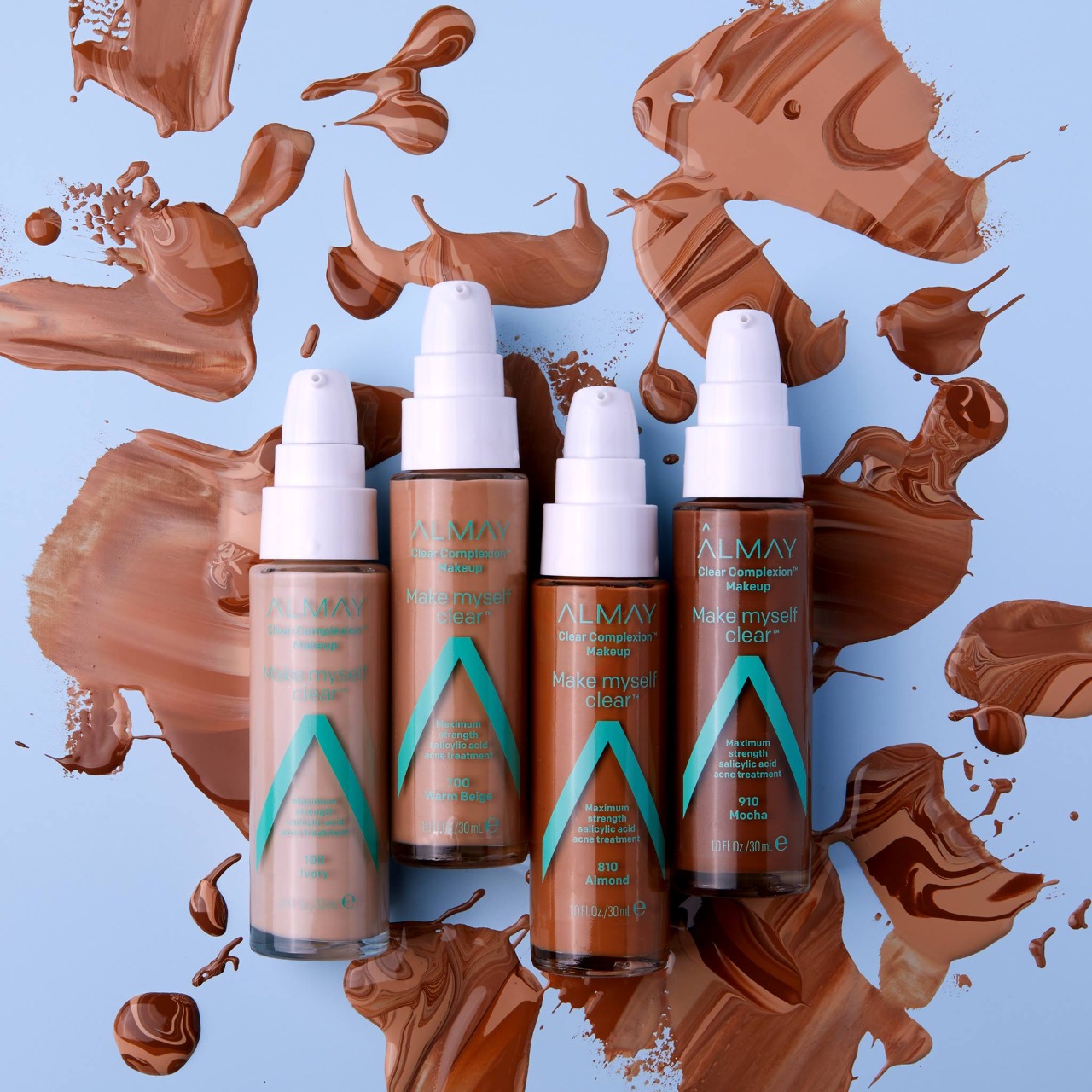 https://www.almay.com
Almay Make Myself Clear Foundation diffuses imperfections while controlling excess oil to prevent breakouts. The hypoallergenic makeup for all-over does more than fight acne; it also supports skin health. A skin-balancing formulation of salicylic acid, prebiotics, and aloe vera powers up this wonderful all-day wear acne foundation for skin that looks clarified, healthier, and calm. It's everything acne-prone skin could ask for. With aloe juice, chamomile, mushroom extracts, and proteins, you can maintain hydrated skin. As it's available in 14 easy-match shades, you can easily find one that matches your skin tone, so you won't have to settle for close enough.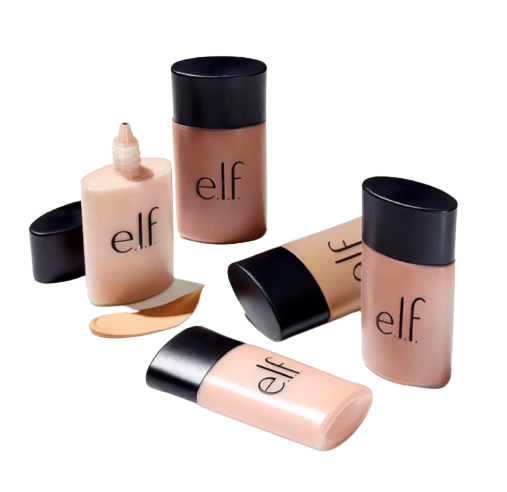 https://www.elfcosmetics.com
This Acne Fighting Foundation contains salicylic acid, witch hazel, camphor, tea tree, and soothing aloe to help combat blemishes. The best salicylic acid foundation just got a whole lot cheaper for budget-conscious shoppers. It is formulated with acne-fighting salicylic acid and tea tree oil to cover, heal, calm, and control breakouts. Furthermore, the product includes witch-hazel, aloe vera, and camphor oil, which are both known to relieve irritations and inflammations, and to improve skin's appearance. Full coverage in a lightweight formula that doesn't smear throughout the day. The daily use of foundations no longer puts your skin at risk for damage. With the foundations listed above, you are working on both your skin care and acne problem at the same time.
By Rashmi Goel