Published: Nov 16, 2021
How to build a flawless skin routine, including the proper order to apply products.
Having great skin is not simply determined by your genes - your daily habits, in fact, play an important role in it. So, it is important to follow a proper skincare routine if you wish to maintain healthy, clear, and clean skin. The key to establishing a routine is to use medical grade products and to know when and how to use them. Check out our quick guide to setting up your perfect skincare regimen.
Know Your Skin Type
Knowing your skin type is essential to choosing the right routine. Only then will you be able to care for it properly.
Dry skin is flaky, rough, or scaly.
Oily skin may be shiny and greasy, and it may have large pores.
Combination skin tends to be oily in places (forehead, nose, chin), while dry in other areas (cheeks).
Sensitive skin Certain makeup and other products may cause your skin to sting, burn, or itch.
Normal skin is balancing, clear, and non-sensitive.
How To Clean:
Normal or Combination Skin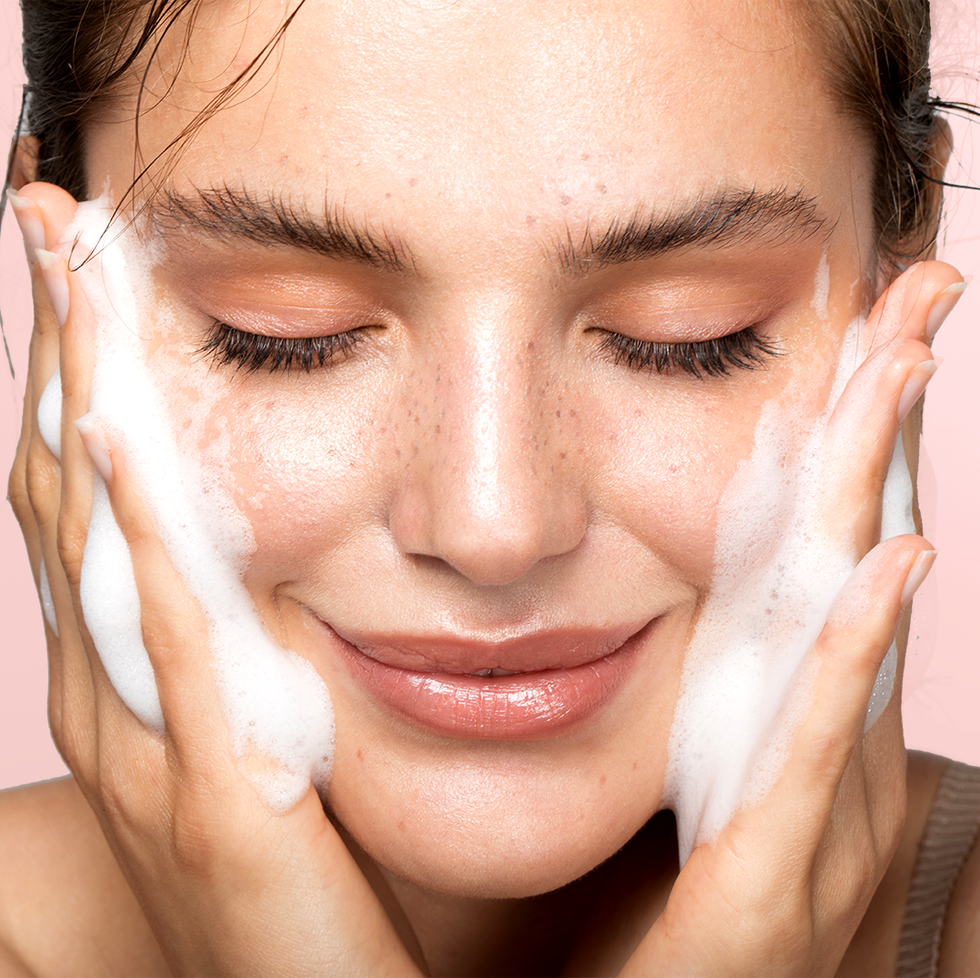 Image source Google Take care not to wash your face with just any soap that's at the sink or in the shower. Also, don't feel forced to buy expensive products. Choose skin care that works best for you. Cleanse your skin using gentle products. Avoid scrubbing your face. When you're done washing your face, pat it dry with a soft towel. Try a different cleanser if your skin feels dry or oily.
How to Clean Dry Skin
Cleanse this skin type with a gentle cleanser free of alcohol and fragrance. Alcohol and fragrance can irritate the skin further. Wash your skin gently with warm water, and rinse it thoroughly. Do not use hot water -- it will remove your face's natural oils more quickly. Gently exfoliate your face once a week to remove dead skin cells. It will make your skin appear clearer and more even.
How To Clean Oily Skin
One of the most common skin concerns is oily skin. The result is a shiny complexion and acne breakouts. Wash your face with a foaming cleanser that is oil-free. Rinse thoroughly with warm water. Following this, you might want to use a toner or astringent, but be careful because it might irritate your skin. Using these products can help keep your skin clean and remove extra oil on your face, which makes it look less shiny.
How To Clean Sensitive Skin
Rinse your face with warm water after cleansing it with a mild cleanser. Instead of rubbing your skin dry, gently pat it dry. Exfoliation may cause irritation to sensitive skin. Stay away from fragranced, alcohol-containing, or soap-containing products. Look for calming ingredients on the label, such as aloe, chamomile, green tea polyphenols, and oatmeal. An ingredient-free product may be better for your skin.
Apply Moisturizer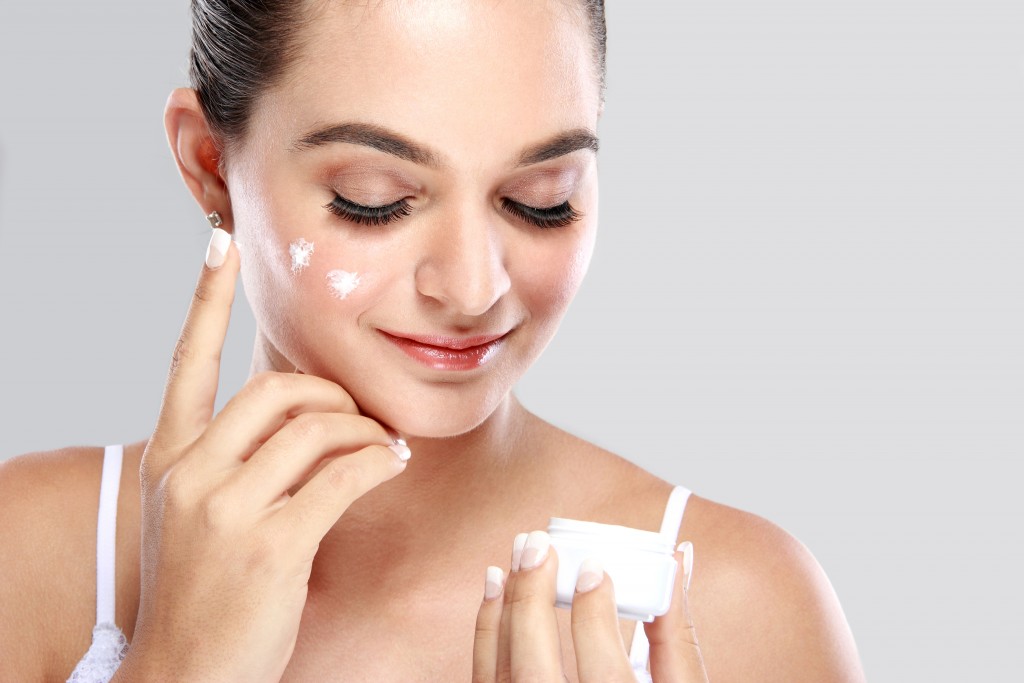 Image Source Google It may seem like you don't need a moisturizer because you're too young or your skin is too oily, but all skin types benefit from using one every day. If your skin is wet from washing or rinsing, apply it while it is still damp to seal in moisture. When you have acne or your skin is oily, look for a moisturizer that's lightweight and oil-free so it won't clog your pores.
Apply Sunscreen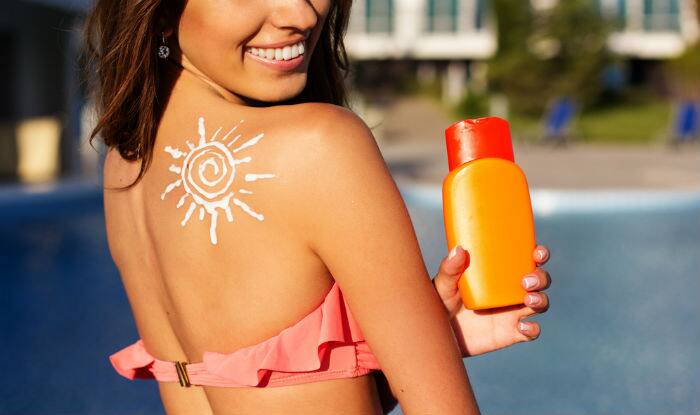 Image Source Google Depending on your moisturizer, it may already contain sunscreen. However, it's a good idea to use separate protection as well. Sun exposure can cause skin damage within 15 minutes. Choose a sunscreen that offers broad-spectrum protection with a minimum SPF of 30. It's great to wear every day, no matter the weather or the temperature. Apply every two hours.
When Should You Wash?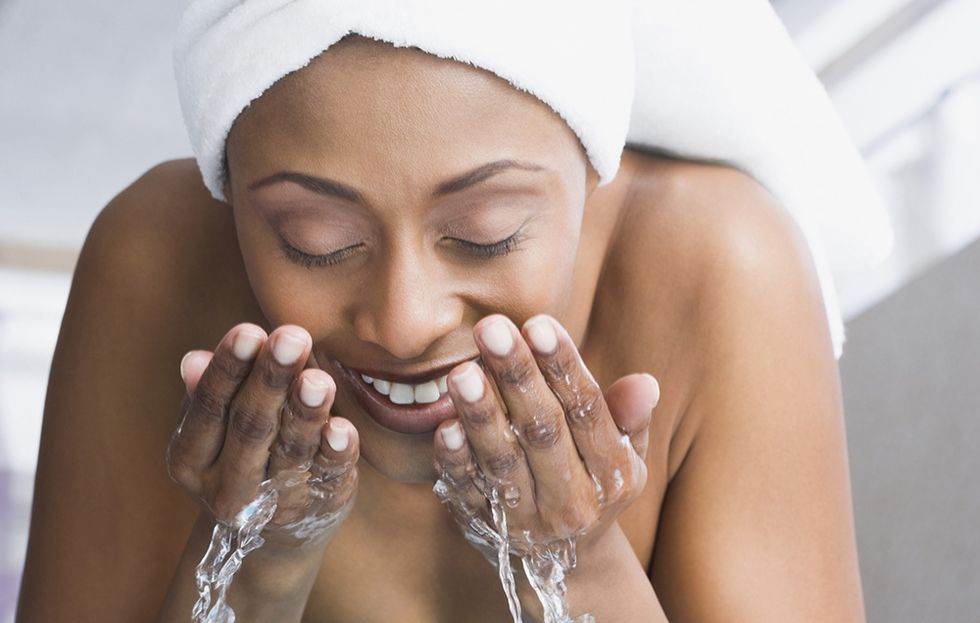 Image Source Google To prevent drying out of the skin, most people should only wash their skin once every other day. We recommend rinsing with warm water when you wake up in the morning. Pat it dry with a soft towel. By washing with a gentle soap or cleanser at night, you'll remove the dirt and makeup of the day. You might want to wash your face after playing sports or exercising with a gentle cleanser. Your pores are more likely to clog with sweat and acne will flare up.
Don't Wear Makeup to Bed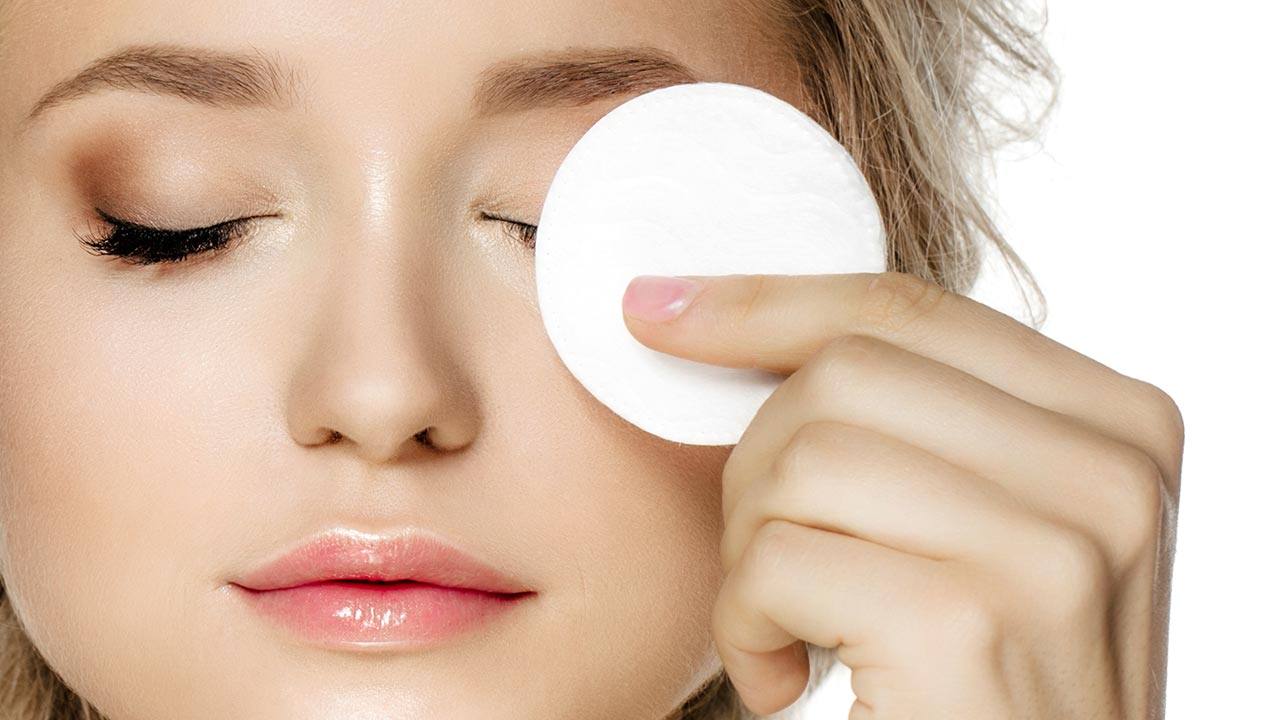 Image source Google Sleeping without washing your face can be tempting when you're tired. The problem of clogged pores and acne occurs when makeup is left on your skin for too long. Make sure to wash it off with a gentle cleanser or makeup remover. Apply with a soft washcloth or cotton pad. Now is a good time to put acne medicine on your face -- when your face is clean and you won't be wearing makeup.
Food and Sleep for Healthy Skin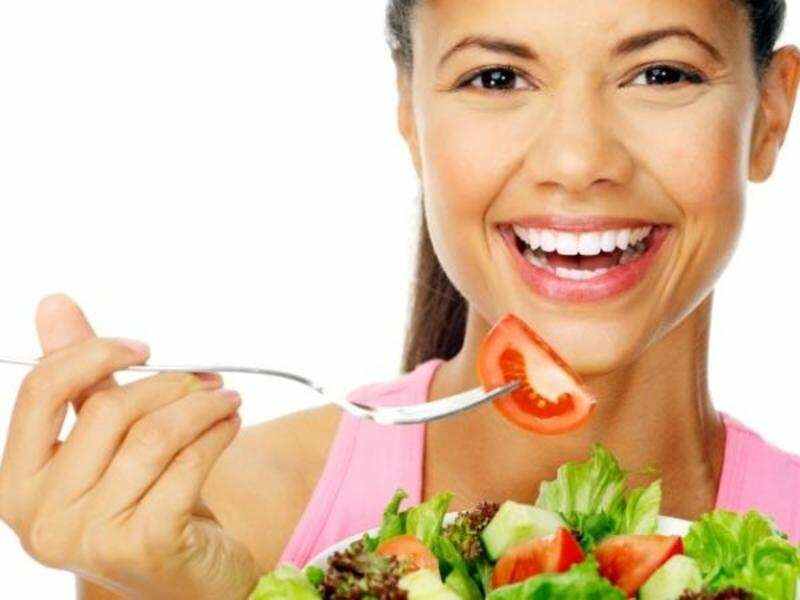 Image Source Google Eat smart to maintain a healthy complexion. Include veggies, fruits, and whole grains on your plate. Consider lean proteins like chicken, fish, lean meat, beans, and eggs. Don't consume foods that are high in cholesterol, trans fats, saturated fats, salt, and sugar. Make sure you get enough sleep to avoid dark circles, fine lines, dull skin, and other side effects of insufficient sleep. Take it easy! Stress can also cause breakouts. Stay hydrated as well. Follow these simple steps and get you will end up having the perfect skin.
By Rashmi Goel