Published: Nov 23, 2021
You dont need to spend hours in front of the mirror to look good or do perfect makeup. There are certain tips and tricks that will make you look good. Here are some makeup hacks that every girl should know:
Turn eyeliner pencil into gel
Place the eyeliner over a flame for a while, wait for it to cool down. And then apply it. It is really helpful. It will make the eyeliner easier to apply because it makes it softer. Makeup products blend better when they are warmed up. You can melt your eyeliner before you start lining.
Achieve winged eyeliner with a spoon
Everyone loves winged effect in eyes. For this, you only need a common household item: a spoon. Start your eyeliner as you use it always for a cat eye look. Press the rounded side of the spoon against the eyelid and move the spoon outwards to create a winged effect. It is so easy!
Skip the clear base coat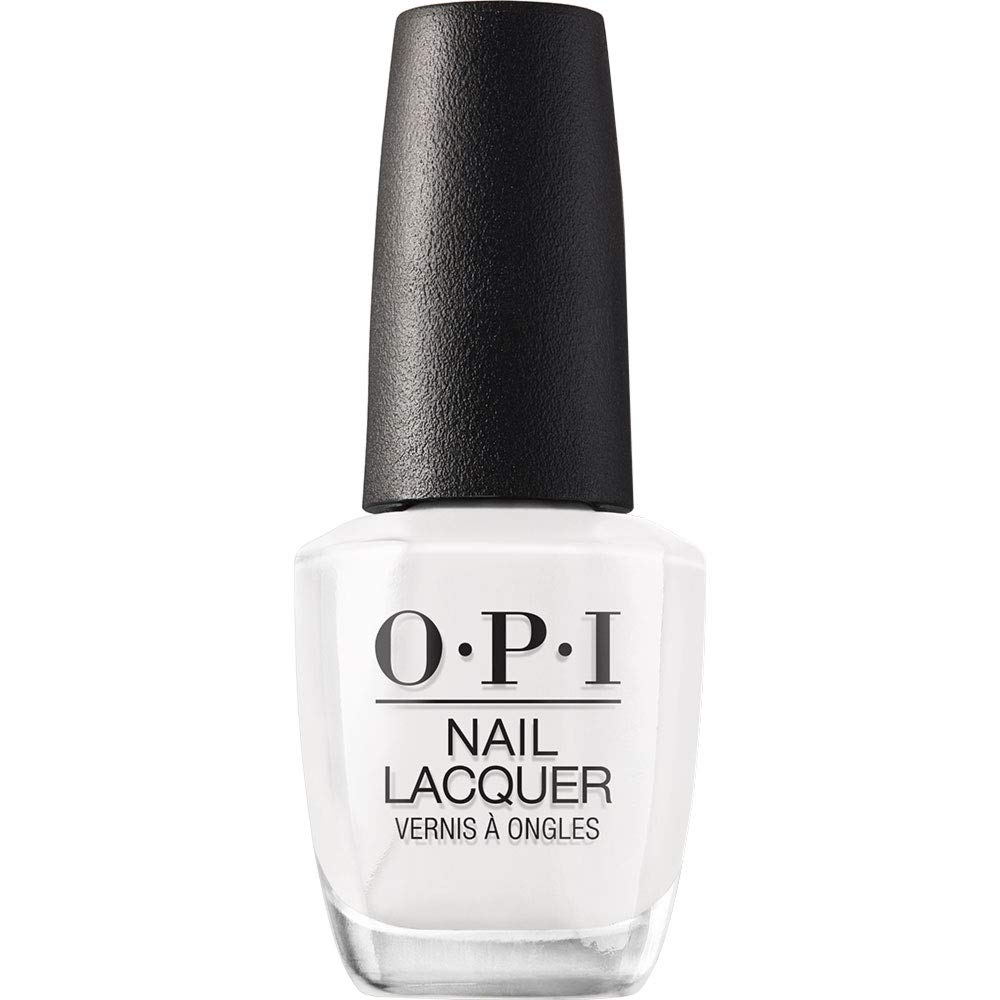 Image source: Amazon.in
You can use a coat of white nail polish in place of a base coat This will help you in making your nail paint color stand out more. It will also protect your nails from becoming stained by colored polishes.
Make your eyes look broader
Apply your mascara towards the nose instead of upwards. This will make your lashes look fuller. It will also make your eyes look broader and wider.
Proper perfume application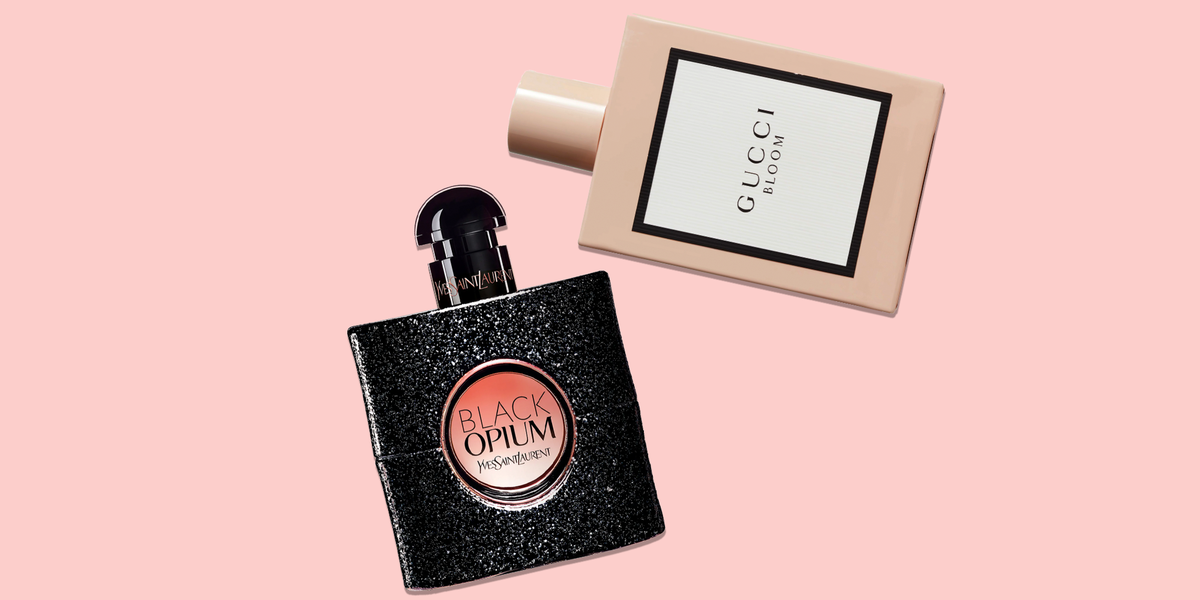 Image source: Goodhousekeeping.com
Dont spray perfume all over the body. If you spray perfume all over the body, you will smell like a perfume factory. After that, it will wear off, and you wont smell anything. Instead of this, apply perfume to your pulse points like behind ear, inside wrist, base of throat, inside elbow, behind knee.
Check your makeup under different light
It is possible that you may not have the best light when you are applying makeup. When you get into your car, check your makeup before leaving. The bright light outside will help you to see spots that you have missed.
Remove glitter nail polish easily
Skip the base coat and use white glue actually. Then you need to apply the coats of your favorite nail polish. When you are ready to remove the paint, it will peel right off.
Get more of liquid makeup
Dont throw away makeup in tubes just because it feels that they are empty. Cut them out, and scoop the makeup into plastic pots. This is a good way to save money on makeup.
Make use of white eyeliner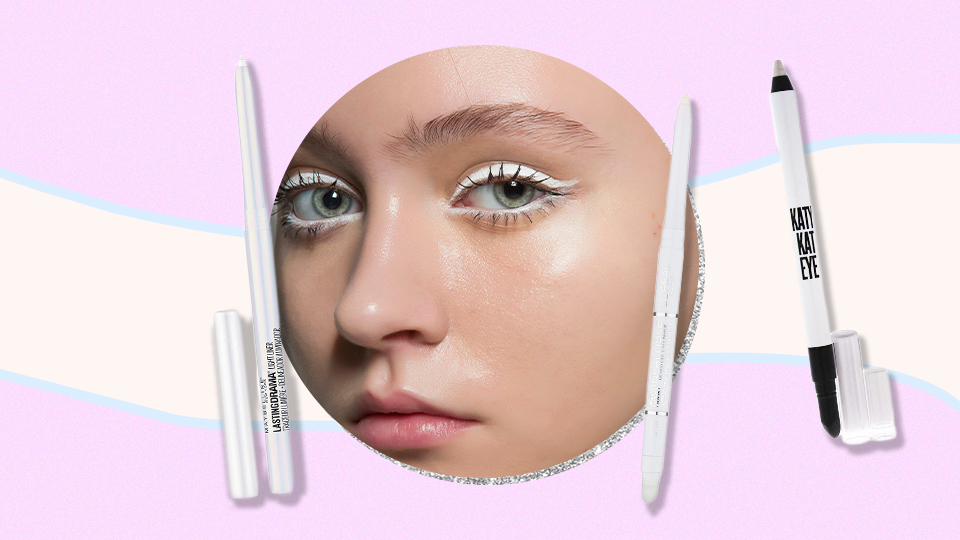 Image source: Stylecaster.com
If you really want your eye shadow color to shine, you can use this trick. Apply white eyeliner all over the eyelid. Then apply your favorite shadow. The white eye shadow will intensify the color. To make eyeshadow appear more vibrant on your eyelid, use can blend a white eyeliner pencil over your entire eyelid first.
Apply your foundation before concealer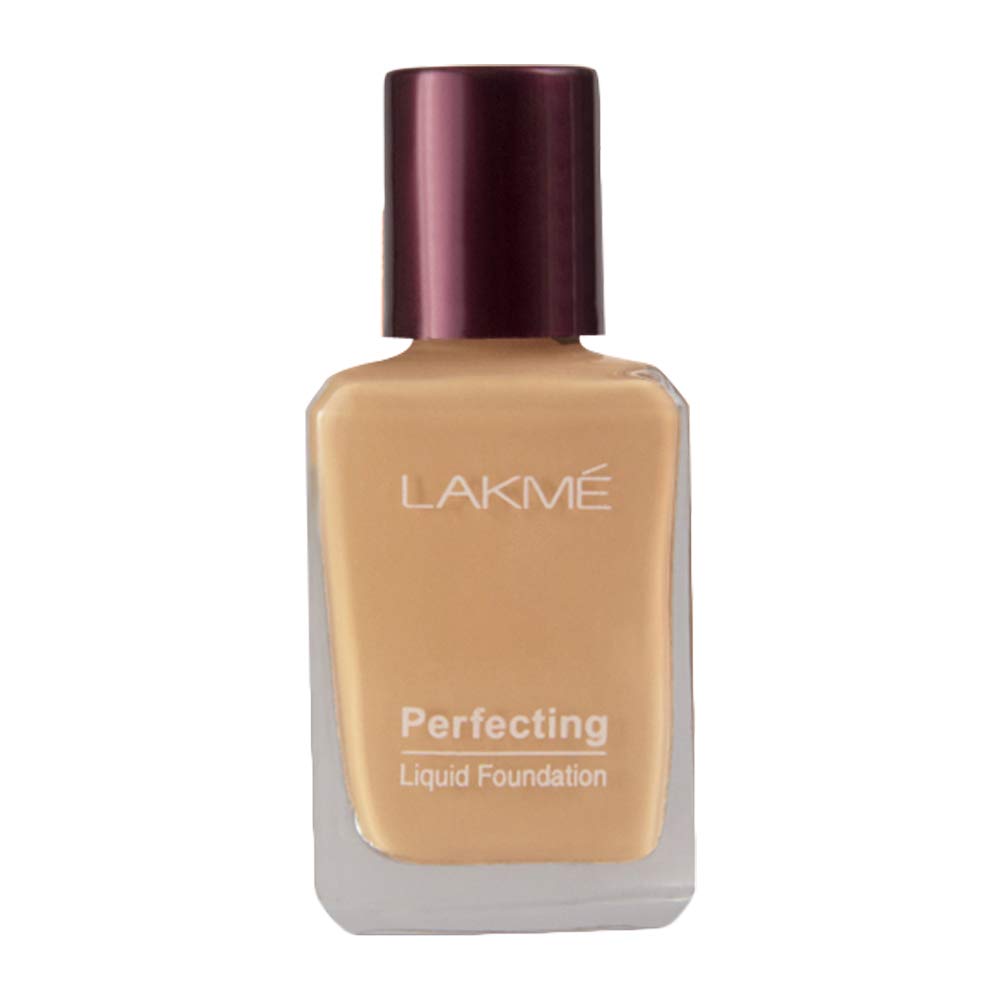 Image source: Amazon.com
One of the best makeup hacks is to apply foundation before concealer. Start with a layer of foundation and it will minimize any redness or discoloration. It is like creating a smooth base for the further products. You can then go with a concealer. Foundation before concealer is a great fix to prevent caking and creasing.
Make your eyebrows using a spoolie brush
Spoolie brush is nothing but a brush with little mascara wands. On busy days, when you dont have time to fill in the eyebrows, you can use a spoolie brush. And even when you have time for powders, gels and pencils, you ca still prep the brows with a spoolie brush.
Exfoliate your lips before applying a lipstick
Many times you must have noticed that you apply lipstick and it doesnt go on smooth. You can try prepping your lips with a gentle lip scrub. This is called physical exfoliation. It will help remove any dry skin sitting on the top of your lips and will give you a smoother, softer skin for the further products. Lip scrubs should only be used once a week at max anything more will get you irritation.
Dont sleep on blush
It may seem to be a normal step in your makeup regime, but blush is the most underrated product. A few application of cream or powder blush along the high points of your cheeks will give you a look that is brighter and warmer. It gives a fresh look to the skin. It gives a rejuvenated look to the skin. It adds more depth to the face. You dont need to pick a bright-pink blush or anything like that- try something soft and warm.
Outline your cat eye
If you are struggling to get a winged eyeliner look, try drawing the outline of the shape first. And then filling it in.
Plump your lashes with translucent powder
You can apply some translucent setting powder on your lashes between coats of mascara to plump your lashes, it helps grip the mascara in between coats, leaving you with more voluminous lashes.
Pat and smudge your lipstick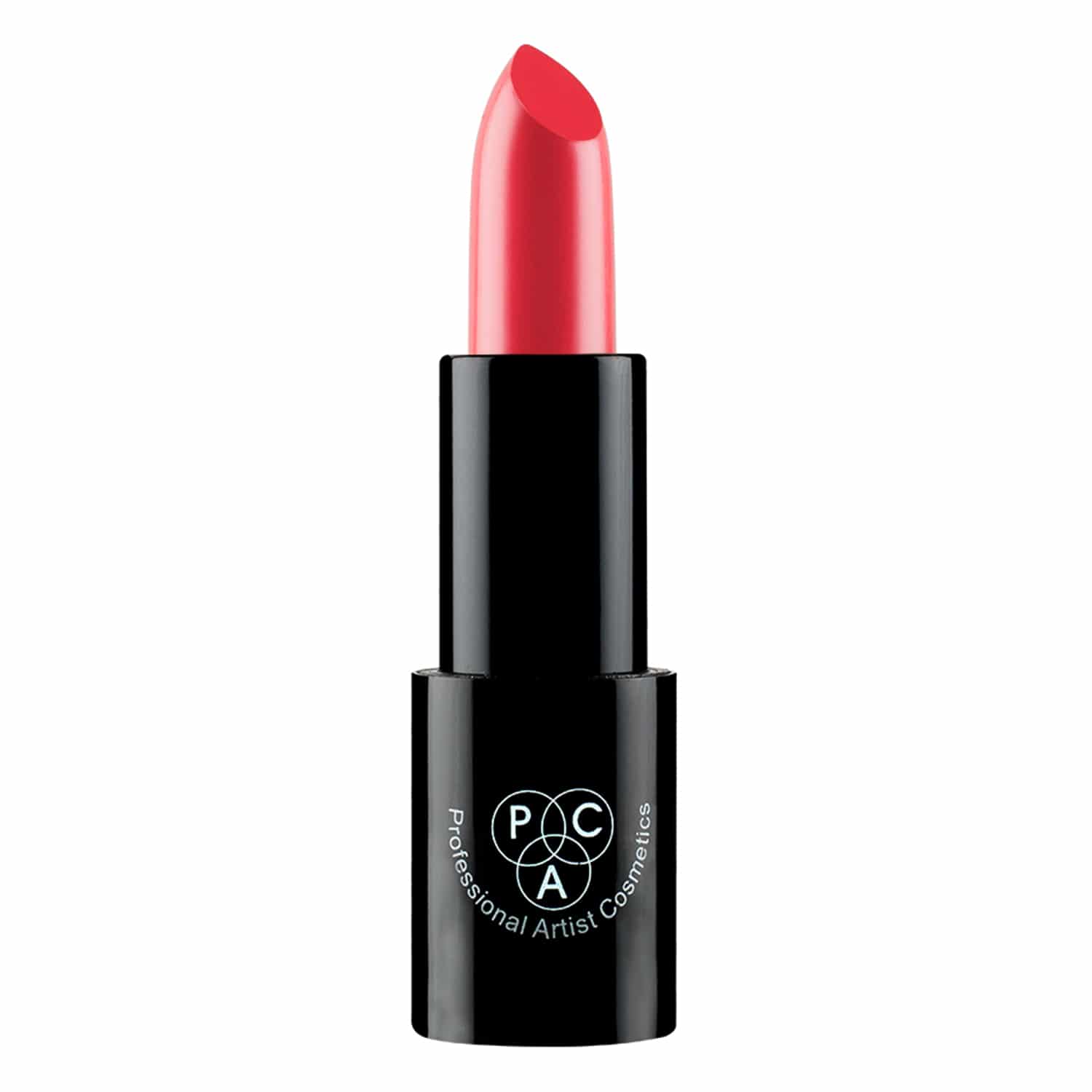 Image source: Paccocosmetics.com
This hack is extremely great if you are looking for a way trying a lipstick shade without it being too extreme. The pat-smudge technique is an easy way to get a natural look. Using your ring finger, slowly pat on your lip color and smudge it slightly. Doing this allows you to have more control over the color amount that you apply to your lips.
Revive mascara with a saline solution
Only use a tube of mascara for 3 months at max. If that exceeds, it can collect bacteria and lead to eye infections and other unfortunate things. But if your mascara dries up within those first three months, add drops of saline solution into the mascara to get back the consistency.
Set your lip color with a powder
For lip color that lasts for hours, just swipe on your shade, lay a tissue over your mouth, and dust some translucent powder over the top. The translucent powder can alter your lip shade, but using the tissue as a shield will protect it from dulling further.
Mix your own lip color with jelly
If you have an eye shadow that you like very much and also want to wear as a lip shade, mix it with a little bit of petroleum jelly in a spoon and apply it on your lips.
Use an invisible lip liner
Before you apply your lipstick, line your lips with an invisible wax liner. The invisible lip liners make the lipstick last longer.
Prime your lips with concealer
Do you know that concealer and foundation can also act as great primers for your lipstick? Apply concealer or foundation onto your lips. Then, take a lip brush and apply the lip color of your choice.
Drink from a straw
This is really important if you want to rock a vivid lipstick shade. The next time you are sipping a beverage while you also have lipstick on your lips, drink through a straw. This is an easy tip to keep yourlipstick on the lips instead of the cup.
Clean your makeup blender using massaging motions
Using a clean makeup blender is essential. When cleaning a makeup sponge, get all of the makeup residue out by musing massaging motions and a gentle cleansing solution to help clean out any excess product.
Use your makeup blender for more than makeup application
Makeup blenders arent only useful for applying makeup. You can use one to apply various skin products like sunscreen, serum, and moisturizer too. You need to make sure that you use a different clean sponge for each product.
Color code your blenders
Buy your makeup blenders in different colors so that you make sure that you are using which one for what product.
Tap the sponge on your skin
Use the Stippling Technique. Stippling means when you gently tap the sponge onto your skin and blend using motions. This allows you to deposit makeup on the skin and blend at the same time.
Get dewy-looking skin
Mix a sheer foundation or concealer with a hydrating facial oil or moisturizer and apply it with the makeup blender. This will give you a no-makeup feel with a natural glowing look.
Dont skip setting spray
Do not skip setting spray. Just a few drops will make sure your makeup look doesnt damage and lasts throughout the day.
Test foundation and concealer on your neck
Trying to work out the perfect foundation or concealer shade while standing in a beauty store is a problem. It is tricky. You will have the problem of not finding the correct one and drooling over variety of shades only to still not find your match. The main problem is that you are trying to test makeup products on face rather than matching it on your cheek, forehead, or face which can be affected by things like acne and too much Sun, the skin on the neck is the best place to try. Thats just because its more reflective of your true skin tone.