Carrying makeup is essential in a party. Makeup makes you look pretty and beautiful. There are some general hacks that can make your makeup effortless. Your makeup can be flawless if you follow step by step certain techniques. One can use beautiful makeup to take care of the skin. We often tend to forget that to get the perfect look we need to prepare a face for makeup in the right way. You need to have flawless skin, defined cheekbones, bright eyes and beautiful lips. Makeup can be used in everyday look as well as for special locations also.
Cleanser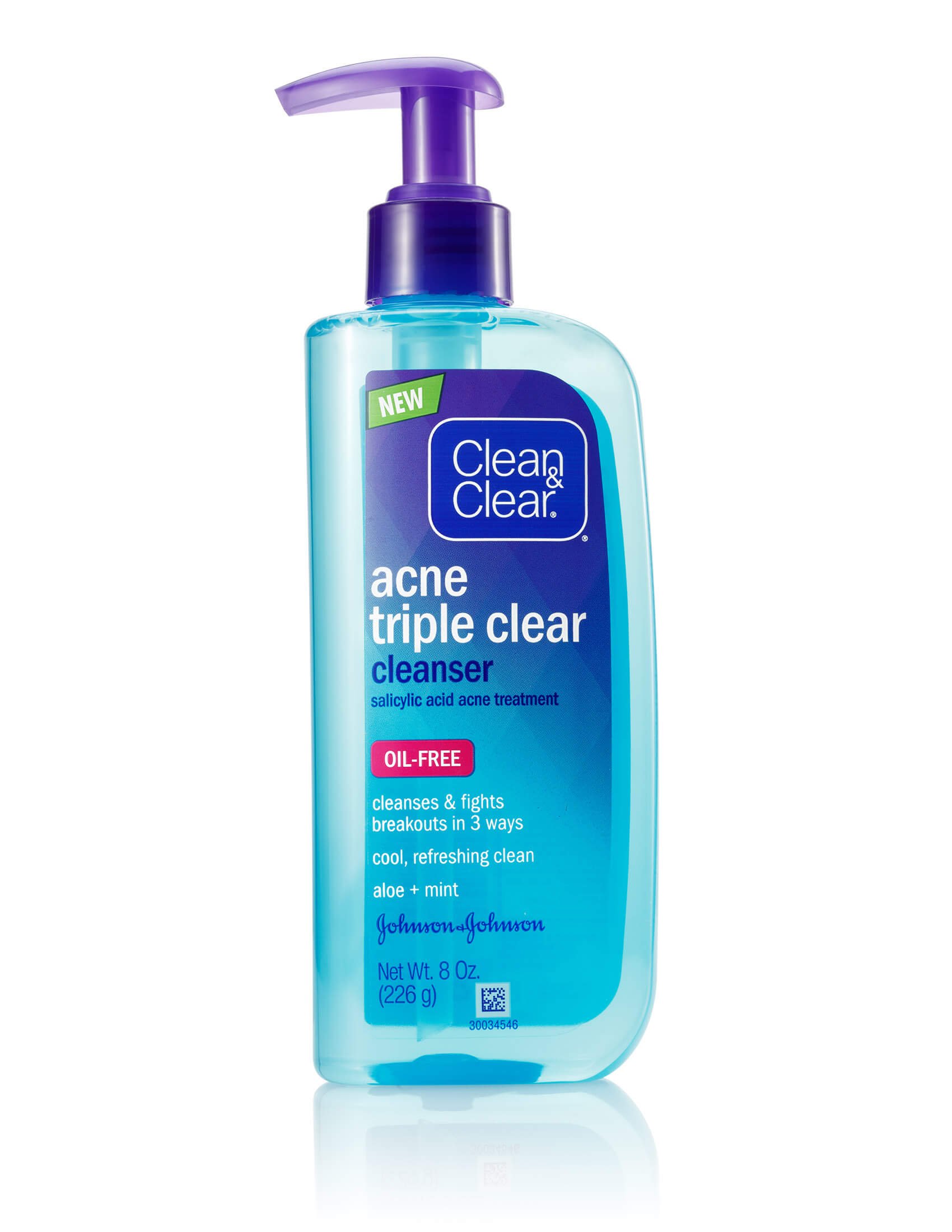 Image Courtsy:- Cleanandclear.com
Wash your face with lukewarm water only. Users often take a mild cleanser that's gonna help to clean the skin. The skin will become smoother.
How to choose the right cleanser
Choosing the right cleanser is the first step in preparing the face for makeup. If you have a sensitive skin be sure do not use cleansers that include glycolic acid as it can induce redness and irritation. Find something gentle enough to have a desired look and prepare your face for a glow. Use a pH balanced cleanser. The skin's natural pH should be between 5 and 6. The more acidic it is, if the pH is low. If you have serious skin problem it's good to have a cleanser that matches your skin's pH balance. If you have acne prone skin look for a cleanser that's very acidic so that it can help find fight bacteria.
Exfoliater
You won't want that your makeup looks cakey. So get rid of the main culprit behind this- dead skin cells. Exfoliating means uncovering the new skin beneath.
How can we choose the right exfoliator
You can look for a gentle daily exfoliator scrub with tiny granules that are circular in shape. Rough and irregular exfoliator can be harmful and it can tear the skin and make it excessively dry. Rinse your face well with lukewarm water so that the make up does not thickens up when applied. You need to exfoliate your neck also.
Toner or serum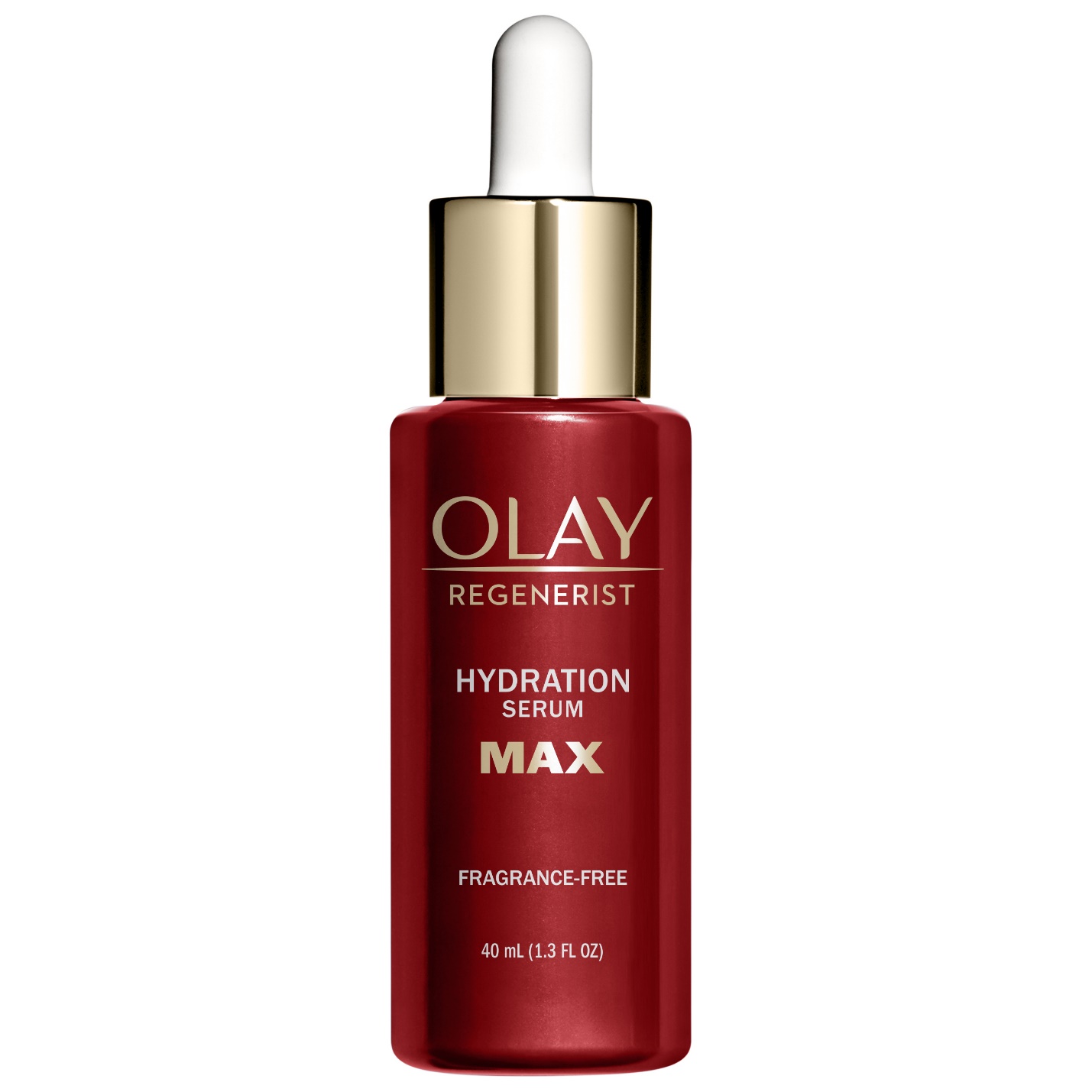 Image courtesy: Walmart.com
Once the skin is exfoliated, apply a toner or serum and wait for a few seconds for it to dry. Toner is good for extremely oily skin. Serum goes well with dry skin as it hydrates the face. This is a step with that we often skip but it's an important one How can we choose the right serum Choose a serum which contains : Vitamin C for smoothening the skin Sodium hyaluronate for sealing the moisture level of the skin Herbs for hydrating the skin
Eye cream
The step comes before even before moisturiser. Eye cream is expected to be thin. It helps to moisturise the skin and even out the skin tone around the eyes and you look more awake. The area around the skin is fragile so keep in mind that you put eye cream correctly to even out uneven skin tone.
Moisturiser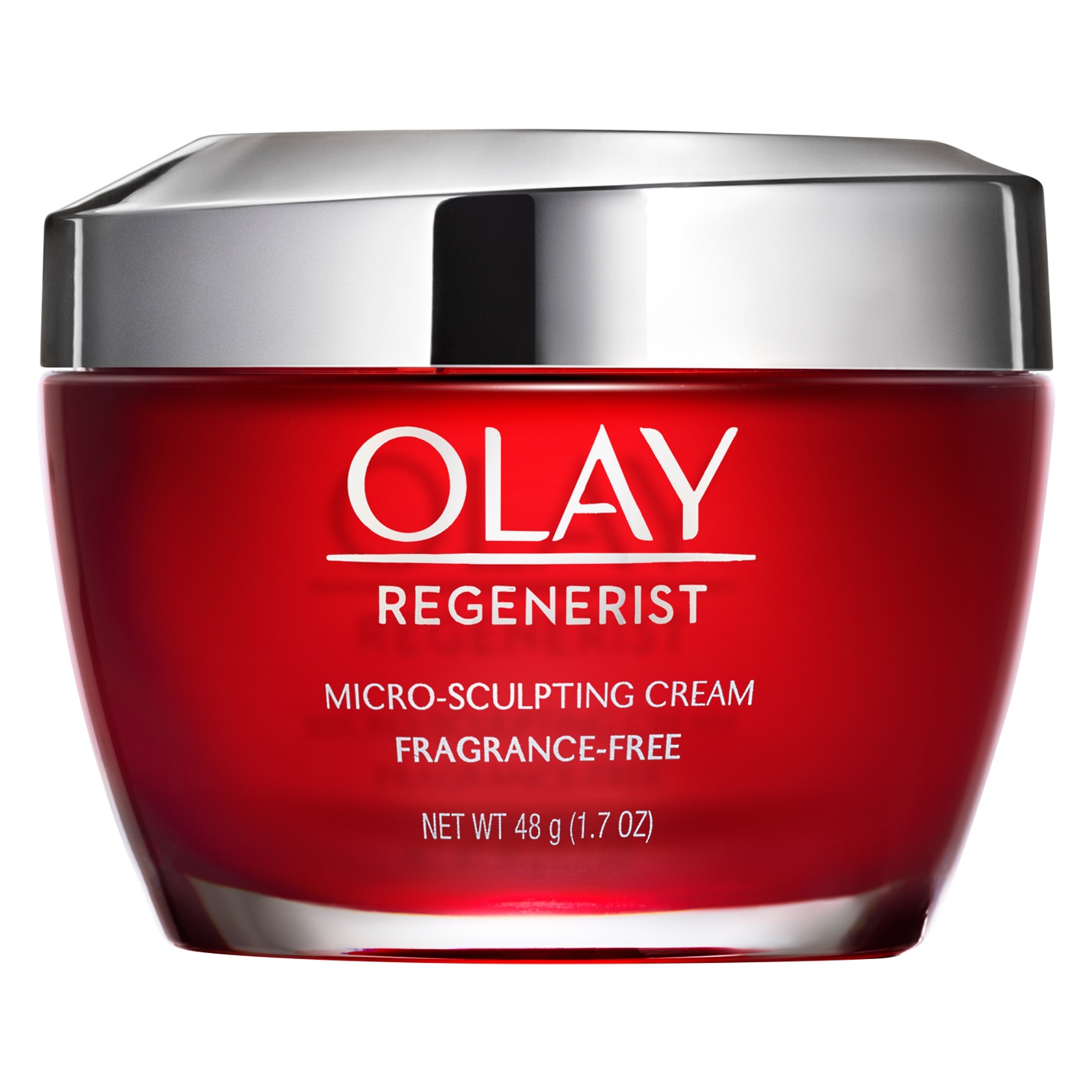 Image courtesy: Walmart.com
Before you begin to apply your makeup you need to use a high quality moisturiser. Choosing the right kind of moisturiser is a crucial part of the makeup. Following are the different types of moisturisers
Face mists
Facial mists are very helpful tool to maintain a dewy look all day long. Simply apply it onto your skin when the skin is feeling dry
Serums
It's a lightweight solution. It's easily absorbed by the skin. There are different types of serums. Some serums help to moisturise the skin to prevent wrinkles. Some contain ingredients that add brightness to a dull face
Lotions
They are the most common kind of moisturiser. They have benefit for all types of skin. One should take lotions that are non comedogenic. Non comedogenic products are helpful to avoid clogging the pores. Using moisturizers is a step that is non negotiable. Whether the skin is oily or dry, before applying makeup we need to use a light moisturiser to not make the base oily. You should use a moisturiser that suits your skin type and offers you an all day hydration. One way to apply it is to press the moisturiser on the skin instead of rubbing it in.
How can you choose the right moisturiser
If you have acne prone skin or uneven breakouts, you can look for an oil free moisturiser that's non comedogenic. If you have dry screen, look for a cream that is thicker to wear. A thicker cream will also prepare the base for a dewy look.
Creams
It's good for dry skin. Creams are thicker, heavier solutions that help in hydrating excessively dry complexions
Oils
Oils are used for further moisturising. Oils can be a good option for dry skin or sensitive skin or normal skin. Acne prone individuals should avoid oil
Face mists
These are water based solutions that contain some skin boosting vitamins and fragrances
Apply primer
Cleanse your face. Apply moisturiser. After this, the first step is to apply primer. If you apply primer, it will prep your face for the subsequent steps and make your makeup long lasting. After the skin is well moisturised apply primer. Primer will make the makeup last longer. Primer is a base for face makeup. They are silky smooth gels and creams. To apply primer, you need to squeeze a small amount onto your fingertips or sponge. Slowly apply a small amount of primer in the centre of your face and towards your cheeks, forehead and chin. Primer is a protective barrier that prevents the moisturiser and skin's oil balance from mixing. Primer is the base for a flawless makeup application. Primer is a barrier to fill lines in the skin so that makeup does not crease in them.
Apply foundation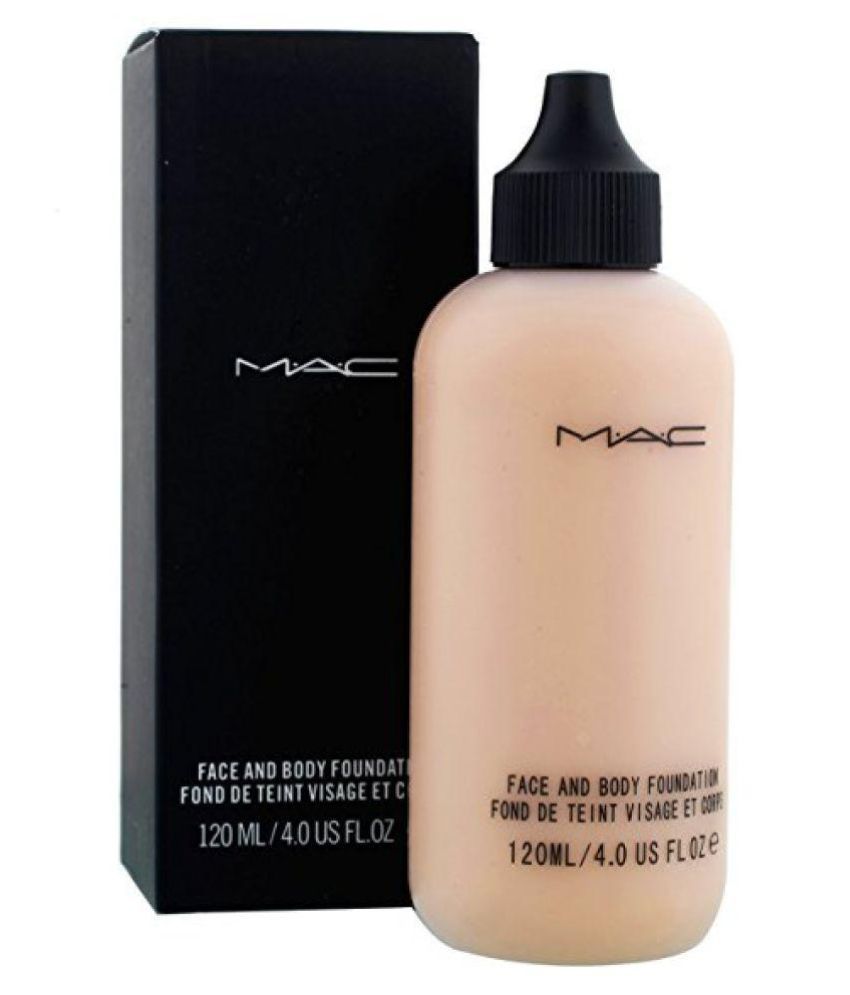 Image courtesy: Snapdeal.com
You should use a dual fibre makeup brush to apply foundation all over the skin. The first priority is to find the perfect shade for your skin. The right shade of foundation for the skin makes all the difference. You can use fingers or brushes and sponges to apply liquid foundation. If you're wanting a light coverage you can use your fingers and they will be helpful. Do not touch your face without washing your hands. Start from the centre of your face and apply foundation towards outwards.
Concealer
The next step is to apply concealer below the eyes in the shape of a triangle. This technique is very helpful in natural looking coverage and it brightens the face and draws attention to the eyes. You should use a concealer that's comfortable and hydrating. There are two types of concealer - liquid and stick or compact. Liquid concealer is best when you want light coverage over a large area of your face. Liquid concealer also works well if you are looking to create a light finish especially in areas of like around the eyes and mouth
Blush
Apply blush to the apples of your cheeks and further extending up toward the temples using a rounded brush. Flushed skins look very good if you want to look vibrant and add a bit more colour to your complexion. Blush should be used. You can use a dense brush with plenty of bristles to apply blush
Highlighter
Apply highlighter on the cheekbones, on the cupid's bow, chin centre and on the nose bridge to brighten up areas of your face. A highlighter looks glamorous and add glow to the makeup look. If you want a natural look and want something beautiful, highlighter can be used. Highlighter has to be applied down the bridge of the nose, across the top of the cheekbones, on the eyelids, on the browbone, upper lip, centre of the forehead, centre of the chin. You can use highlighter by your fingertips or sponge. To maximise the effect of highlighter, you can use cream or powder highlighter.
Eye shadow
Use a fluffy brush. Apply shadow of your choice to the eyelids to give a simple colour. You can dip your eyes shadow brush into the light shade.
Eyeliner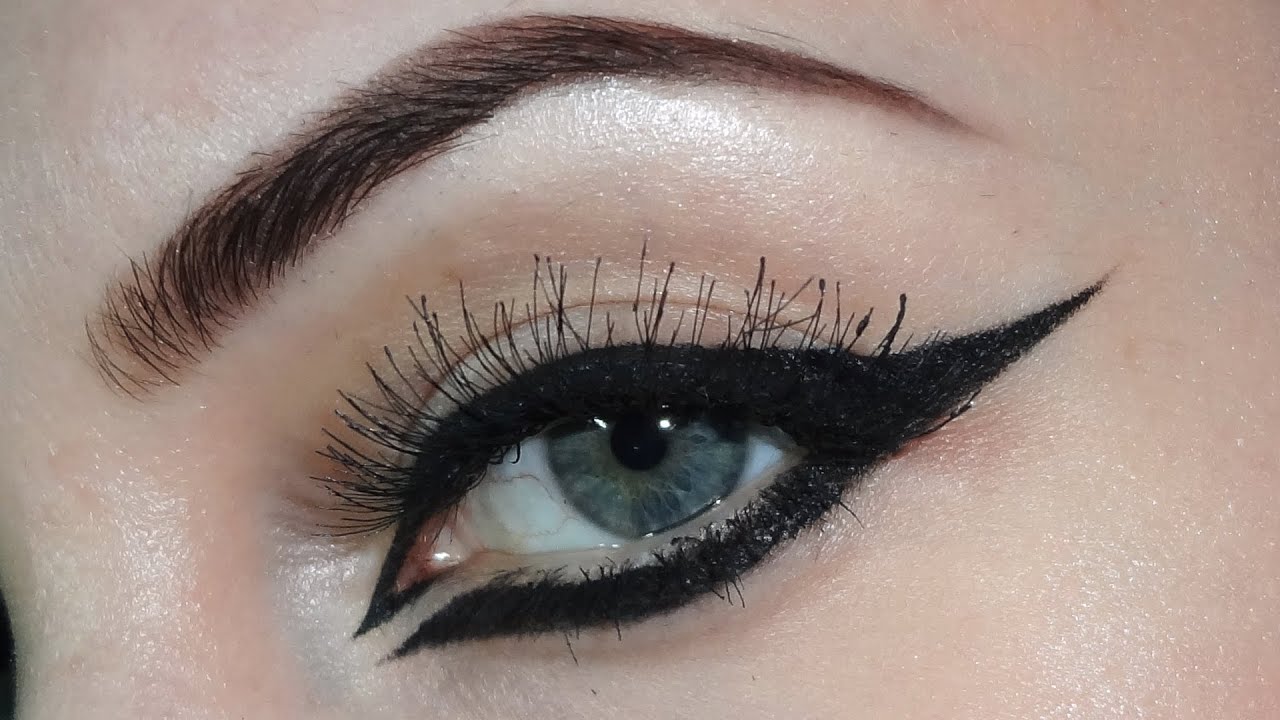 Image courtesy: Youtube.com
Applying eyeliner is difficult. Smudging is a problem.
Types of eyeliner
Liquid eyeliner
If you're looking for precision, liquid eyeliner is your best friend.
Pencil eyeliner
This is the best option for beginners. A sharp pencil eyeliner is easy to use on your waterline and is great for creating a Smokey eye effect.
Mascara
Image courtesy: Elle.com
If you are planning to use only one beauty product, mascara should be at the top of your list. In a single step, you can get bright eyes You can find mascara in many colours. Black and brown is the most commonly available
Finish the eyes
Fill in your brows using a bro pencil. Then swipe on a mascara and your eye makeup is done.
Lip gloss
Before applying the lip gloss, prepare your lips. If your lips are very cracked, you can use a gentle lip scrub to remove any dead skin and apply a protective lip gloss.