Published: Nov 10, 2021
New York Fashion Week was held in September this year. In the event, fashion collections are shown to the media and the general audience. It is one of the most esteemed fashion events in the world. The founder of New York Fashion Week is Eleanor Lambert. The first New York Fashion Week was held in 1943. It is a semi-annual series of events. Previously, New York Fashion Week was only attended by editors and buyers so that they could see the collections before they are out in the stores. Now a days, the New York Fashion Week is attended by the general public also.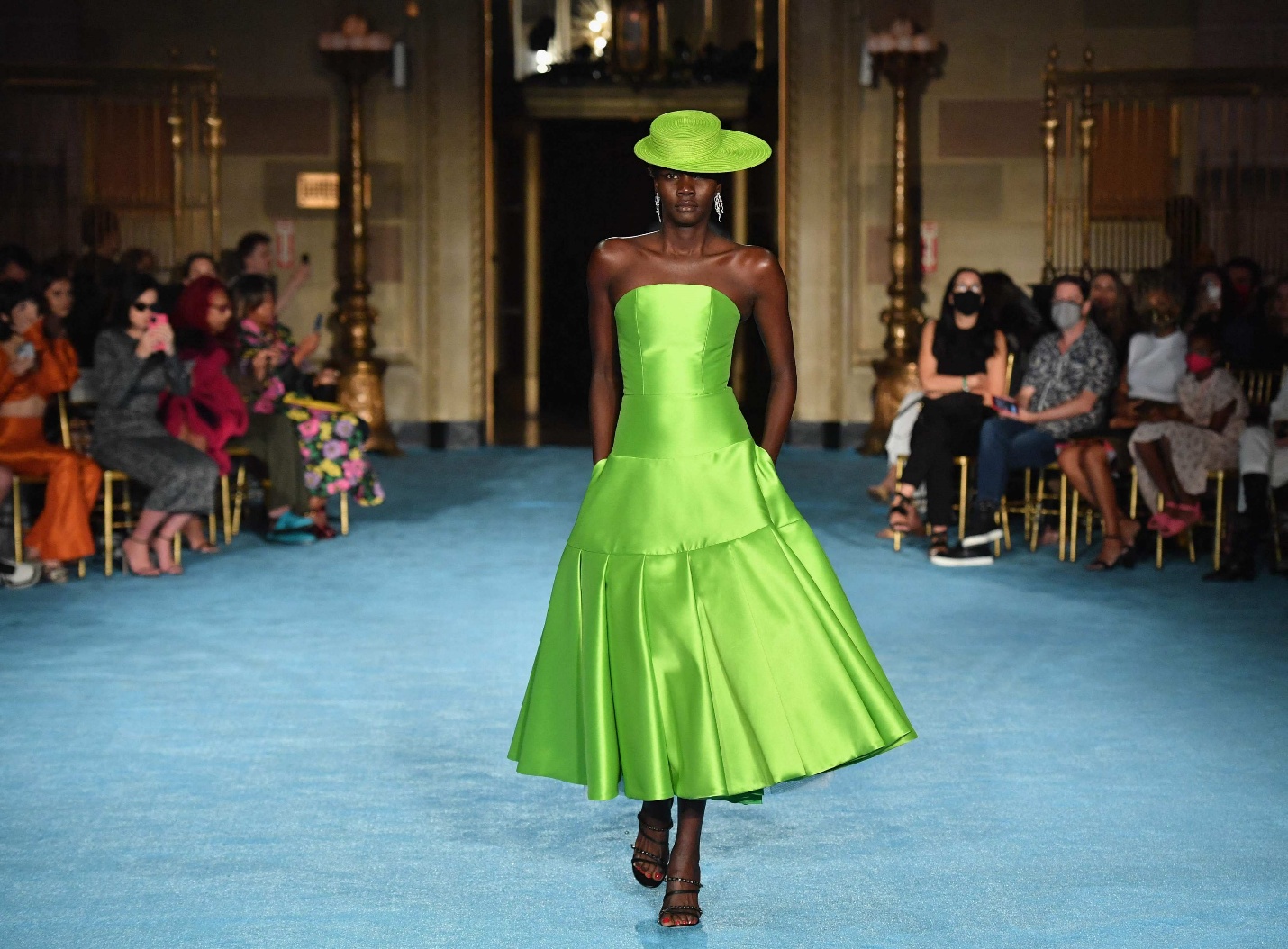 Image courtesy: scmp.com
The New York Fashion Week was held in September this year. Because of Covid, it was very chaotic. There was a lot of drama and gossip otherwise also. Peter Do was the most anticipated fashion designer whose arrival was really special. The New York Fashion Week is undoubtedly very elegant. Major designers from all over the world presented because it is one of the biggest fashion events in the world. Since the last decade, the New York Fashion Week has become an expensive, consumer-oriented social media event. The glamour and fashion has now diminished from the New York Fashion Week unfortunately. Global brands have disappeared. Some of the European brands came back in the event. There is also a focus on Black Fashion Designers. In the New York Fashion Week, spring 2022 collections were shown at Spring Studios in Tribeca. Some Latin brands were also shown at the New York Fashion Week. Designers like Christian Siriano, Brandon Maxwell and Gabriela Hearst came up with their 2022 collections. The audience had to show their proof of vaccination.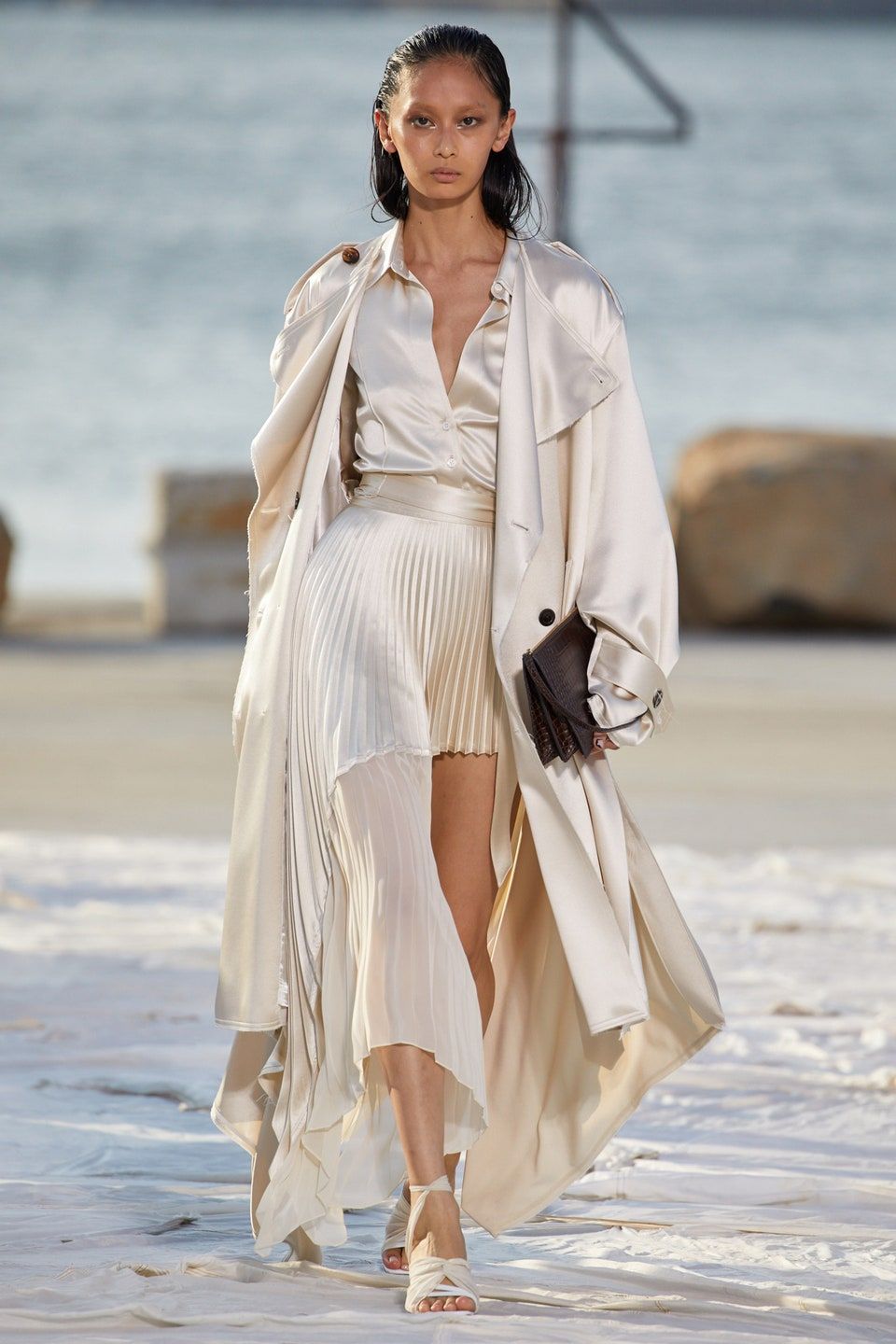 Image courtesy: crfashionbook.com
The return of New York Fashion Week is like the return of U.S. Open, Broadway and the return of Met Gala. In February 2020, Kathy Hochul, the new governor of New York, took her place in the first row. This was a sign that we are on the line of a new era. The New York Fashion Week is back. The audience has returned. The New York City itself has a star role in it. The beautiful skyline, hillocks, the lights of the city are all too good. The audience was masked. But many of them were not, usually the celebrities. Mask offered as an accessory rather than an important safety measure. After 20 months of isolation, the New York Fashion Week seemed to be important.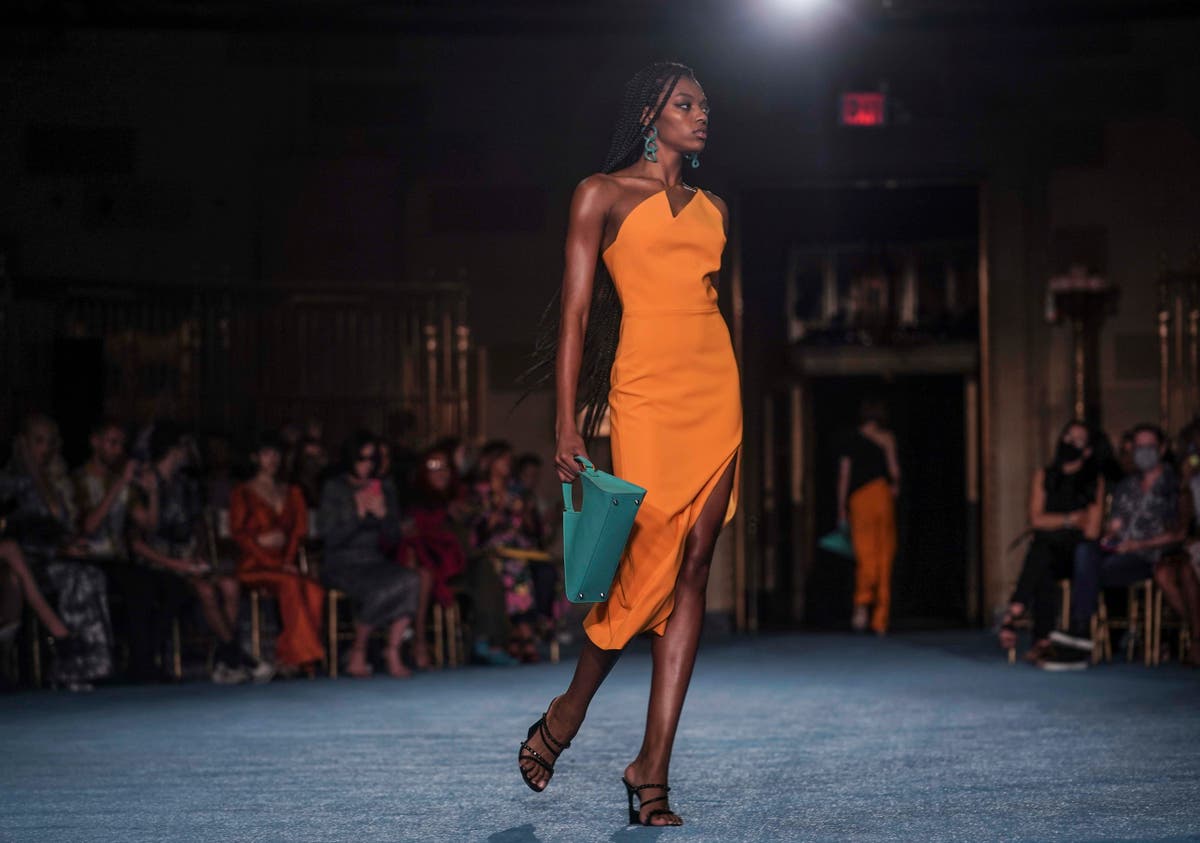 Image courtesy: independent.co.uk
Hillary Taymour wore overdyed pastels, and oversize cargo pants. Nature was a very important theme in the New York Fashion Week. Tory Burch offered an ode to Claire McCardell, the godmother of sportswear. Brandon Maxwell carried pink-green shorts and sweats.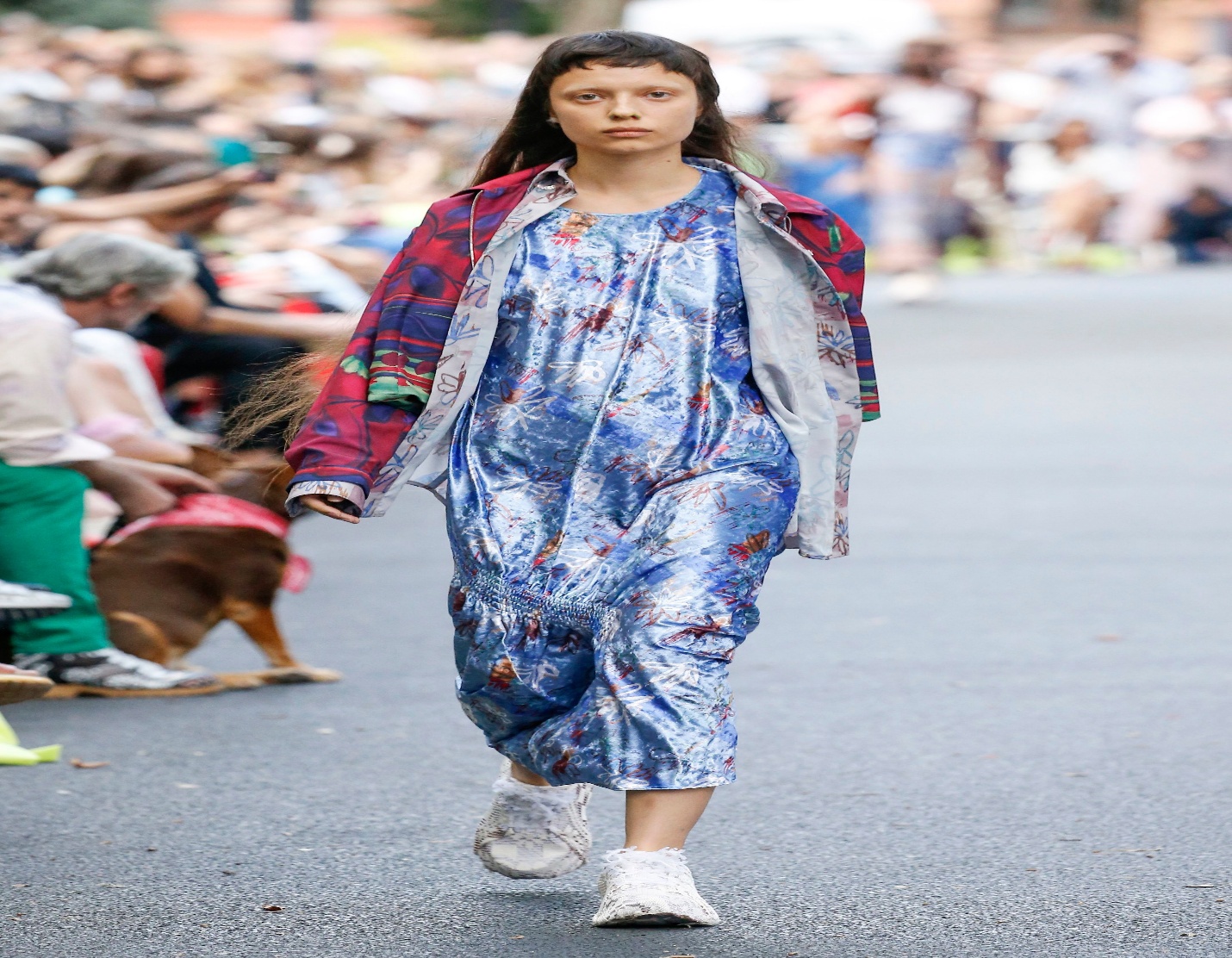 Image courtesy: wwd.com
Office wear was also a theme that was present. Peter Do wore an elegant shirtdress and four-part suit and Gabriela Hearst wore artisanal knits Sergio Hudson wore red trousers. Michelle Obama wore what she wore at President Bidens inauguration and she looked like a Washington Superhero. For two decades now, there has been something dreamlike about Fashion Shows being organized on Sept. 11. This year it felt so because everywhere there were memorials of the importance of the moment. Fashion and September 11 are very much linked. Rachel Comeys business was founded when the towers fell on the 11 September. This New York Fashion Week was her 20
th
anniversary also. Thom Browne held a moment of silence in the memory of the day and then revealed a collection of 3 acts The Garden of Time written by J.G. Ballard.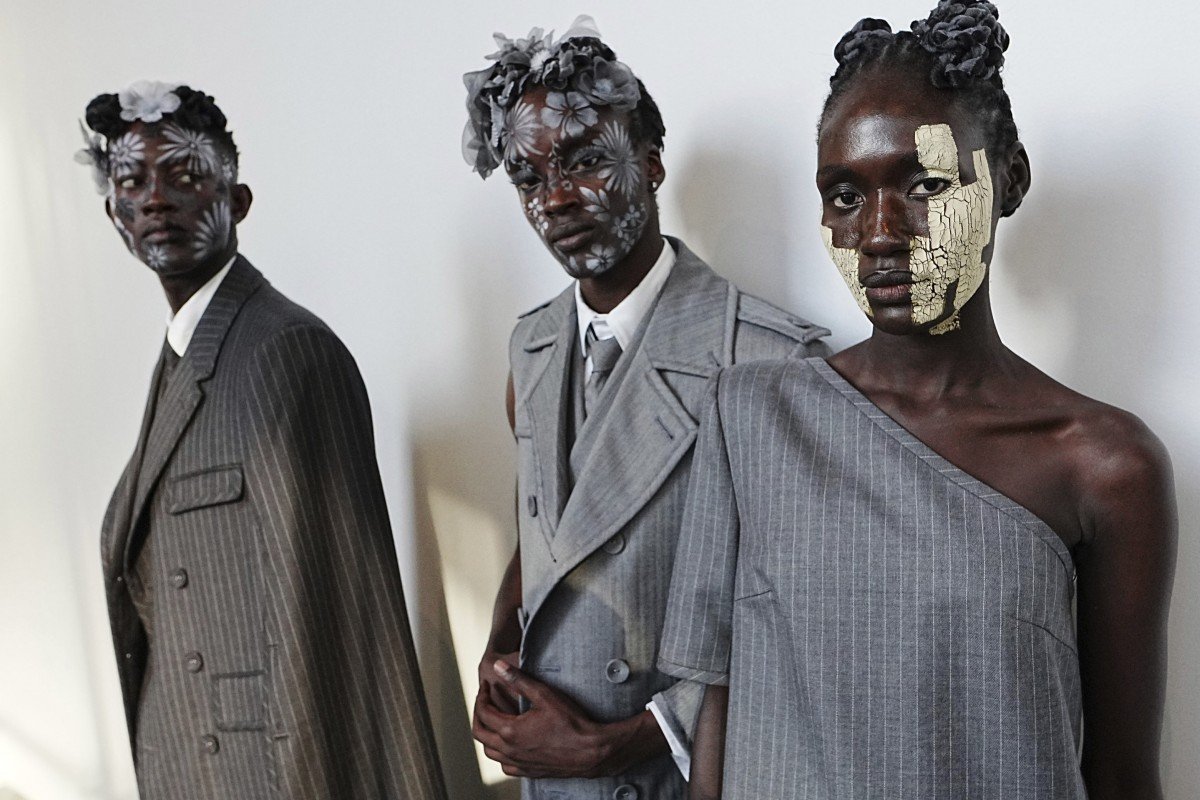 Image courtesy: scmp.com
Hailee Steinfeld arrived in a cropped suit jacket and shorts. Joan Smalls also came up fashionably in the event. Dylan Penn wore a gray sweater and a mini skirt. Julianne Moore and Jennifer Hudson also wore very nice dresses. Kid Cudi and Rosario Dawson wore matching ball skirts. Shay Mitchell wore a white dress and it was very nice. There were 2 virtual events of New York Fashion Week before but now the event is back. It was full of magic as usual. The number of audience and presentations has reduced very much. Models, makeup artists, hair stylists and backstage staff has to show Covid-19 vaccine proof. The New York Fashion Week held at unique places around New York City like Empire State Building and Gotham Hall. Some events took place at Spring Studios. Ralph Lauren, Pyer Moss, Marc Jacobs, Tommy Hilfiger are not coming up this month. While maximum of the designers are showing in person, some brands have decided to stay virtual like Ulla Johnson, Maison Atia, Raisavanessa and more. Most of the shows can be streamed on NYFW.com. This New York Fashion Week, the Fashion Designers are telling us what to wear for spring or summer 2022, by showcasing actual shows with actual models. Fashion is the ultimate joy for many and a way to escape the pangs of the pandemic. Christian Siriano took up the idea of fashion as a getaway and showed colorful collections. He was inspired by simple time and the Italian women in his life. Fashion is a great avenue to explore in these unusual times of the pandemic. For this collection, Christian Siriano went back in time and created something lively with the inspiration of his grandmother in the 60s and 70s. He said that he wanted to feel powerful and mighty like any Italian woman. Staud was undoubtedly the highlight of the New York Fashion Week. The designer was Sarah Staudinger. She had designed a lemon yellow dress. Staud was amazing. The designer Sarah Staudinger did not focus too much on trends. She came up with a bright fashion of miniskirts and tops and cutout dresses. Her collection was eclectic. Khaite was a brand launched in 2017. The designer was Catherine Holstein. She had designed soft American sportswear, shirtdresses and jersey.
Image courtesy: wwd.com
On the final day of the New York Fashion Week, Vaquera showed a collection of Tibeca alleyway. A$AP Rocky featured in the Vaquera. LaQuan Smith was the first designer to ever hold a show at the New York City. Tom Ford came up with cargo pants, costume jewelry, and stylish blazers.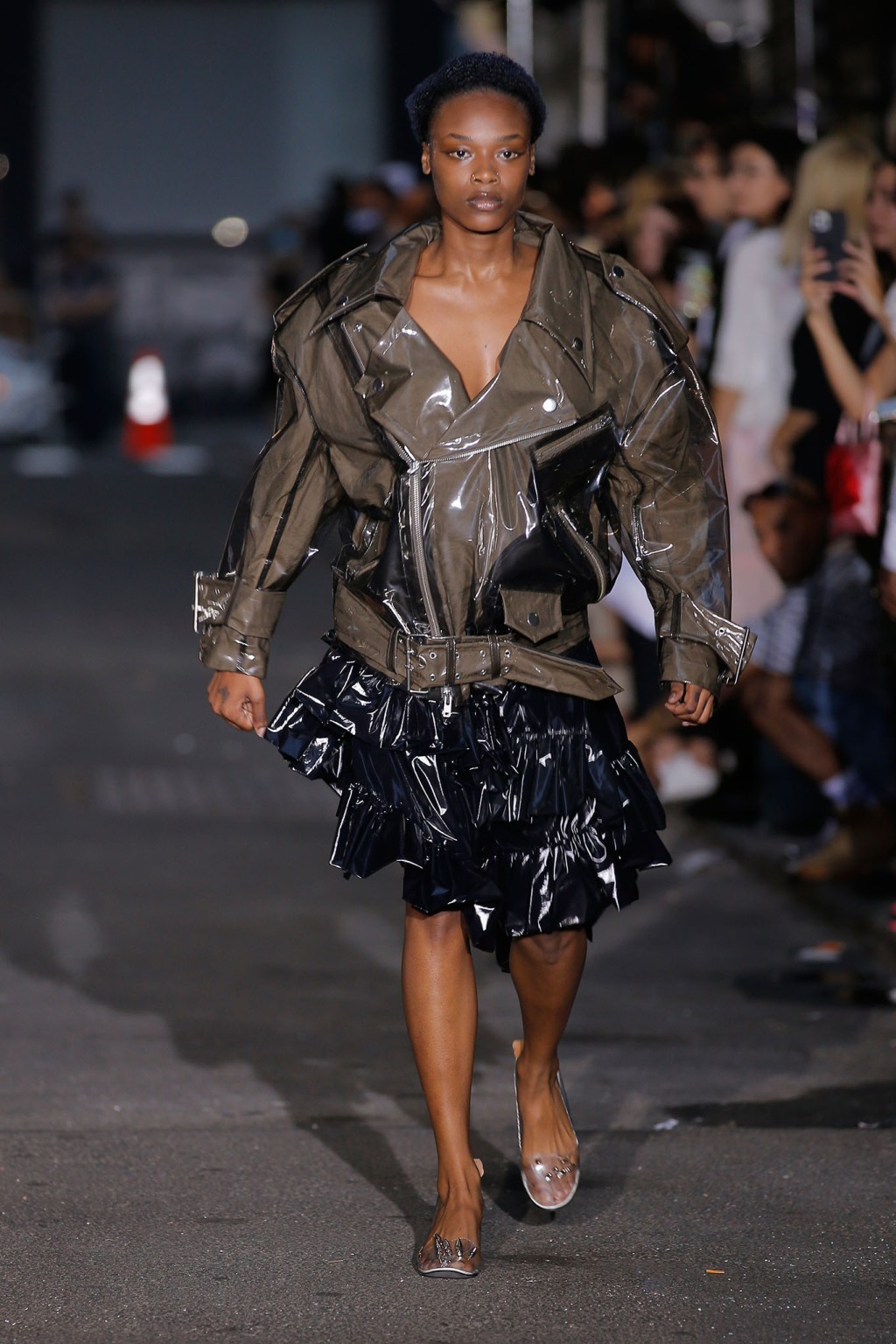 Image courtesy: wwd.com
This New York Fashion Week was held in person just like it used to take place before the coronavirus pandemic. Whether it was that exciting or not is still a question. Audiences were small. Audiences had to wear masks. Editors, celebrities, stylists- all came up with their creativity. Joseph Altuzarra came up at New York Fashion Week for the first time since almost 5 years. The covid pandemi was not easy for the designer in the New York City. He said that he felt this intense kinship with New York and he wanted to be a part of the rebirth of the New York Fashion Week. He came up with Shiboni Dye and thats quite historic. There were also midi skirts, shirts and pants, silhouettes, colorful printed dresses, and elegant black and white. Tory Burch came up with Sohos Mercer Street as her runway. The collection all in all was dedicated to Claire McCardell, a sportswear designer. Theophilio made an entry into the New York Fashion Week with a collection called Air Jamaica. It was symbolic of the spreading of the Jamaican culture all over the world. There were bright colors in it. Markarian Alexandra ONeill came up with their first-ever runaway show for the New York Fashion Week. They chose the background of the iconic Rainbow Room. This was also inspired by the Victorian Era.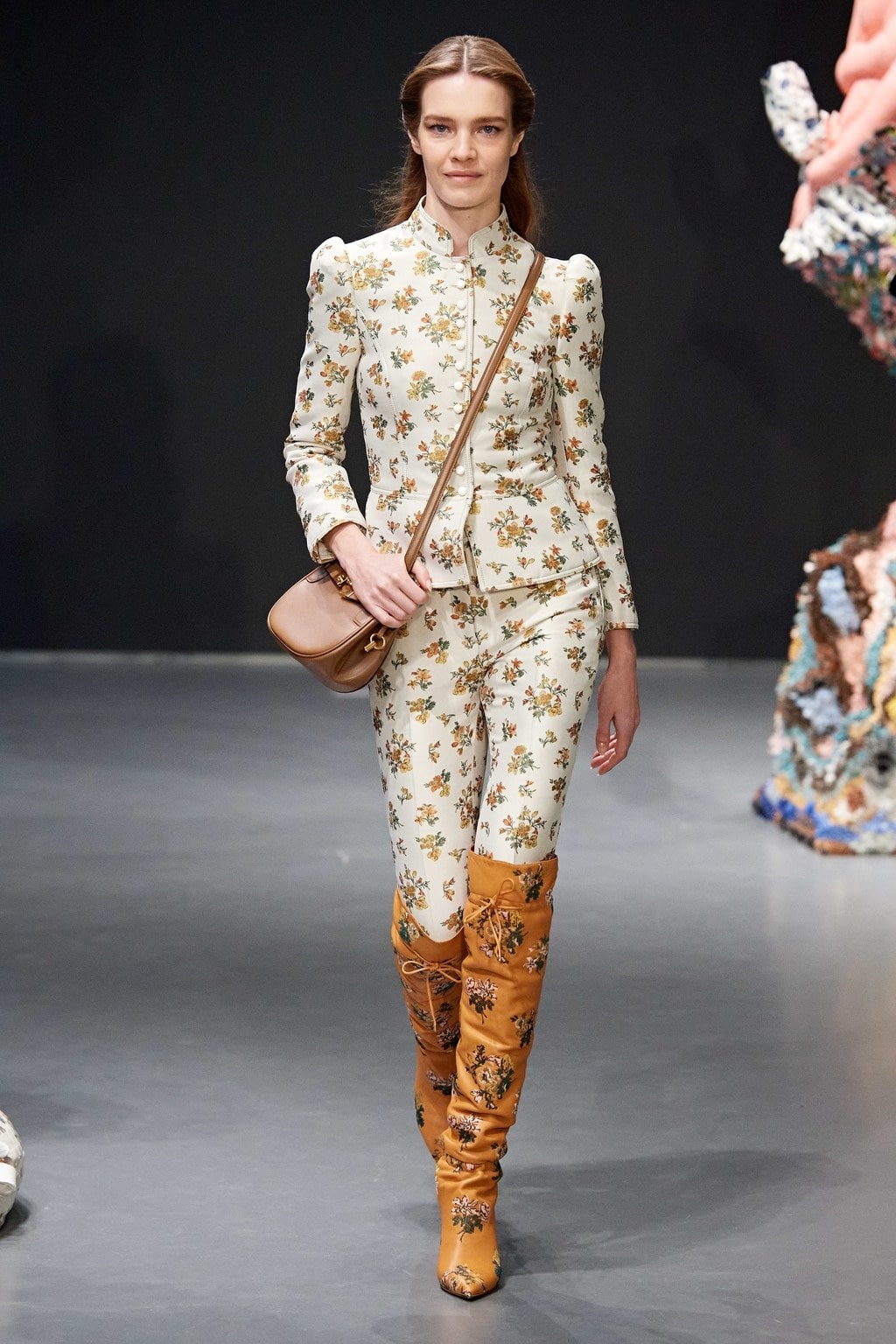 Image courtesy: runawaynew.com
Brandon Maxwell came up with a psychedelic showing at the New York Fashion week. In the event, there also debuted ballgowns, minis, maxi skirts and matching crop-tops. It was all so bright. Lazaro Hernandez and Jack McCollough spent their quarantine in Kauai. Their collection was beach-inspired. It was crafted more of black and white, they added other colors as well like red, bright yellow, pink. The designers used Hawaii not literally but as a travel idea, there were looks that were of warm-weather that remind you of the beaches. They also came up with midi dresses, colorful suiting and mesh silhouettes. Adam Lippes spring collection was inspired completely by Natasja Sadi. There were white coats, floral prints, shorts and other beautiful dresses. Bevza took a stance in the New York Fashion Week by taking inspiration from past collections and she saw her progress in terms of designs and the history of the brand. Ulla Johnson took up the theme of new beginnings. Maryam Nassir Zadehs shows were full of mix- and match- qualities, bright tones and silhouettes. Harlem Fashion Row came up with the theme of Renaissance Forever. It celebrated the talent of the upcoming Black designers. In each season of the New York Fshion Week, Puppets and Puppets is a treat for the eyes. In the past, they have shown choco-chips-cookie belts and cake hats. This year, they came up with cheese hats. Elena Velez debuted this year in the New York Fashion Week. They came up with gallery-style presentation. They were inspired by local craftsmanship.