Published: Oct 28, 2022
There's a new high-low collaboration on the market and this one is packed with major diamond credentials. In a limited waif of 15 ready-to-wear pieces and accessories, launching on October 27, upper street hero & Other Stories has teamed up with London-based designer A.W.A.K.E. Mode to create your perfect fall sheathing wardrobe. Featuring structured suiting, asymmetrical skirts, and statement dresses — not without some succulent doses of faux fur, cut-outs, and fringed hems — there's so much in this waif to unpack surpassing it sells out.
First of all, Natalia Alaverdian, founder of A.W.A.K.E. Mode, wants you to know that this hodgepodge is for you. "I don't want to intimidate anyone considering malleate can be quite intimidating," she tells Refinery29. After working on this hodgepodge for nearly a year, the two brands have come together to create a representation of what A.W.A.K.E. Mode stands for — and that's all well-nigh stuff one of one.
Standing for "All Wonderful Adventures Kindle Enthusiasm," which embodies Alaverdian's witty and creative takes on fashion, A.W.A.K.E. Mode's influence is palpable throughout the collection. From a red midi dress with a flourishing fringed skirt (which Alaverdian designed specifically for this collection) to your archetype button-down shirt with a seated corset, each piece is packed with the twentieth-century dial that the label is known for.
Alaverdian distinguishes the hodgepodge as easy and wieldy in terms of wear and says that these are the qualities she loves well-nigh & Other Stories, too. "& Other Stories takes this wide tideway to diamond and upper streets; they've set themselves whispered and at the same time they're super welcoming," says Alaverdian. "I finger that we both maintain this personalized, intimate, and inclusive tideway towards our clientele."
Now that the hodgepodge is officially here, we've selected our five favorite pieces, which we're expecting to be major players in the malleate lover's wardrobe this season. Psst…shop them all now by scrolling to the bottom.
A.W.A.K.E. Mode x & Other Stories Fringed Maxi Dress, $219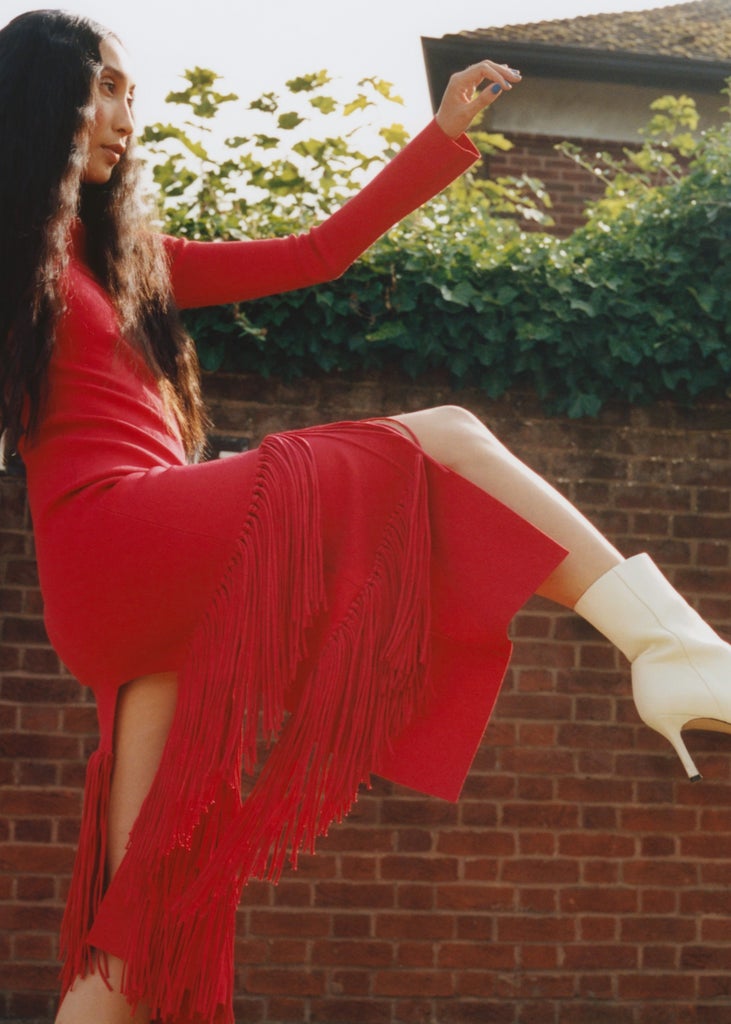 The only non-neutral in the collection, this midi dress is a statement that transcends seasons and occasions — unconfined for fall days with a pair of cowboy boots and a motorcycle jacket, and equally towardly for upcoming winter parties. Just add heels and stacked necklaces.
A.W.A.K.E. Mode x & Other Stories Laser-Cut Square Midi Skirt, $179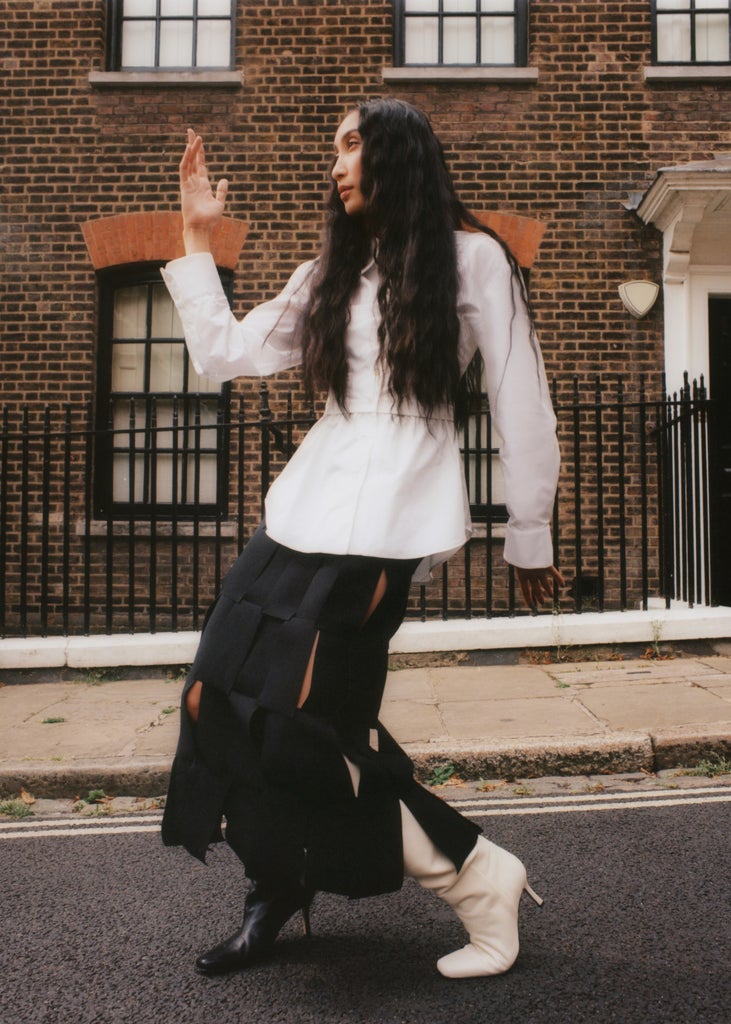 Tis the season of the midi skirt and this eye-catching number — reminiscent of A.W.A.K.E. Mode's main collections – is unseat to maintain a gravitational pull within your wardrobe. With unbearable drama to make a white T-shirt squint formal, this one falls under the category of "something I didn't know I needed 'til now.
A.W.A.K.E. Mode x & Other Stories Wool Knit Corset Shirt, $149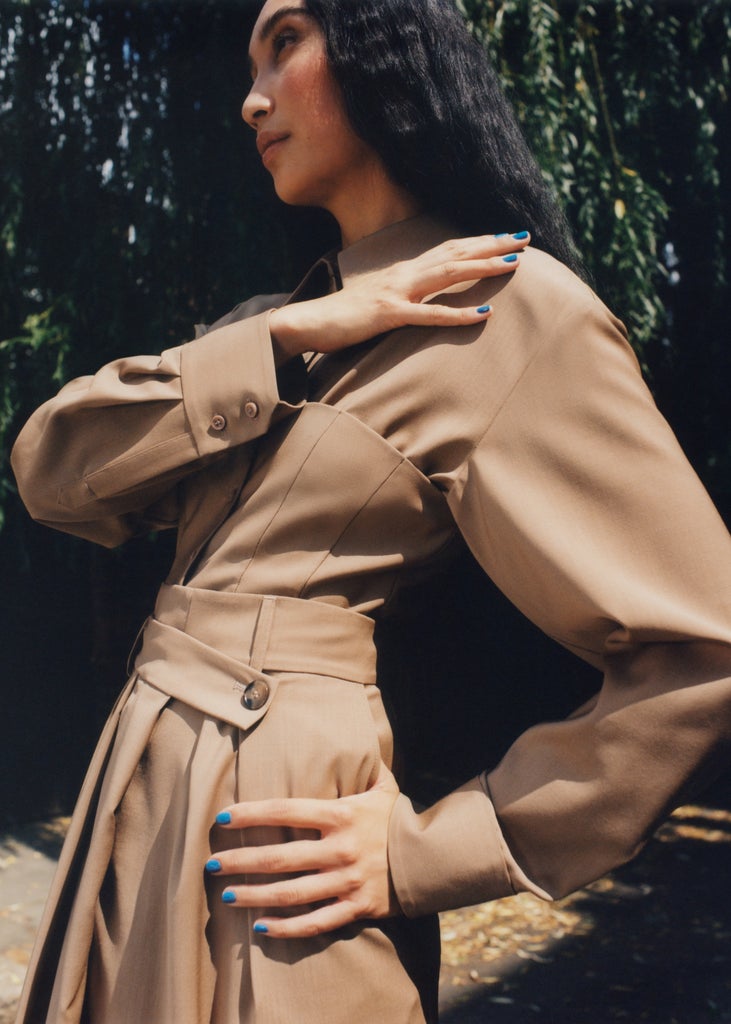 Corsets aren't just for going out anymore, and this work shirt proves it. Providing a cinched and glammed-up whet to your otherwise standard shirt, this piece promises to do some heavy lifting wideness professional and unstudied dress codes.
A.W.A.K.E. Mode x & Other Stories Unsymmetrical Shoulder Bodysuit, $99
Not all MVPs have to be uneconomical items. This quirky, unsymmetrical bodysuit will earn you tons of style points and may prove to be increasingly timeless than you think. Wear with jeans and a unvigilant red lip for the ultimate tony look.
A.W.A.K.E. Mode x & Other Stories Open When Blazer, $279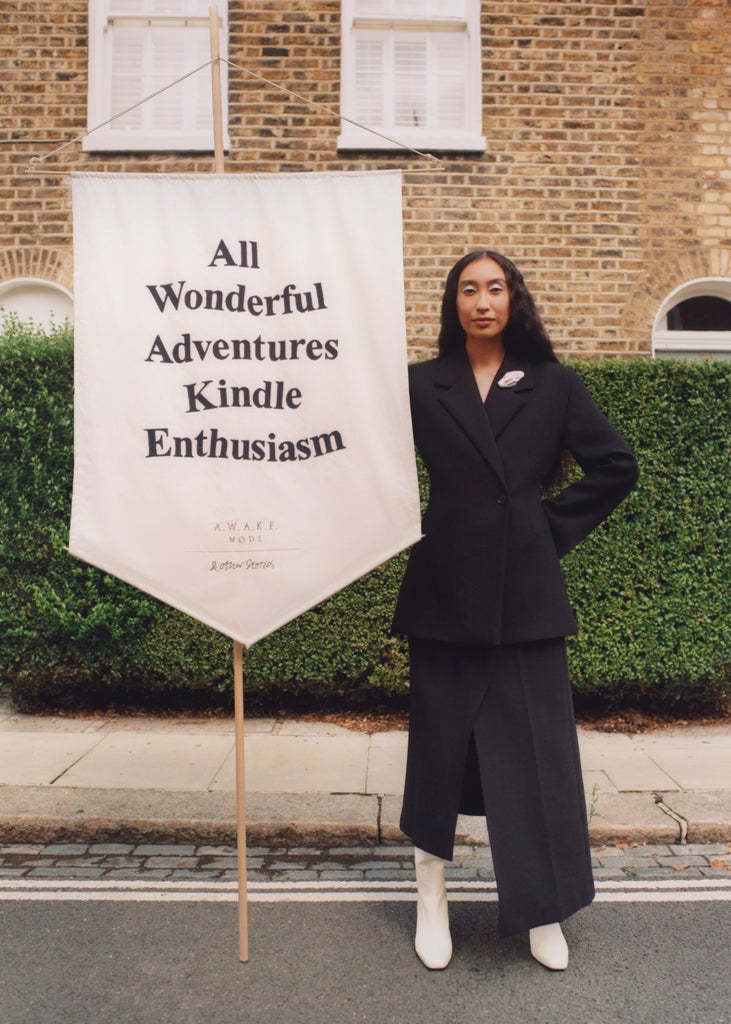 We're unsure which part of this blazer we love more: the front or the back. Like A.W.A.K.E. Mode's expertly tailored jackets, this hourglass blazer is elegant but fun, tough but flattering, trendy but timeless. Definitely a worthy investment.
A.W.A.K.E. Mode x & Other Stories is misogynist to shop now.
At Refinery29, we're here to help you navigate this overwhelming world of stuff. All of our market picks are independently selected and curated by the editorial team. If you buy something we link to on our site, Refinery29 may earn commission.