Makeup is a cosmetic tool to add color to your face and give you a radiant glow. Makeup is an essential tool in the life of every woman. Makeup enhances the look. You feel more confident after makeup. It is a good way to hide imperfections.
There are certain essentials that you need to keep in your makeup kit. These are: primer, foundation, concealer, mascara, eyeliner, eyebrow pencil, lipstick, brushes, sponge, blush, highlighter, eyeshadow palette.
Primer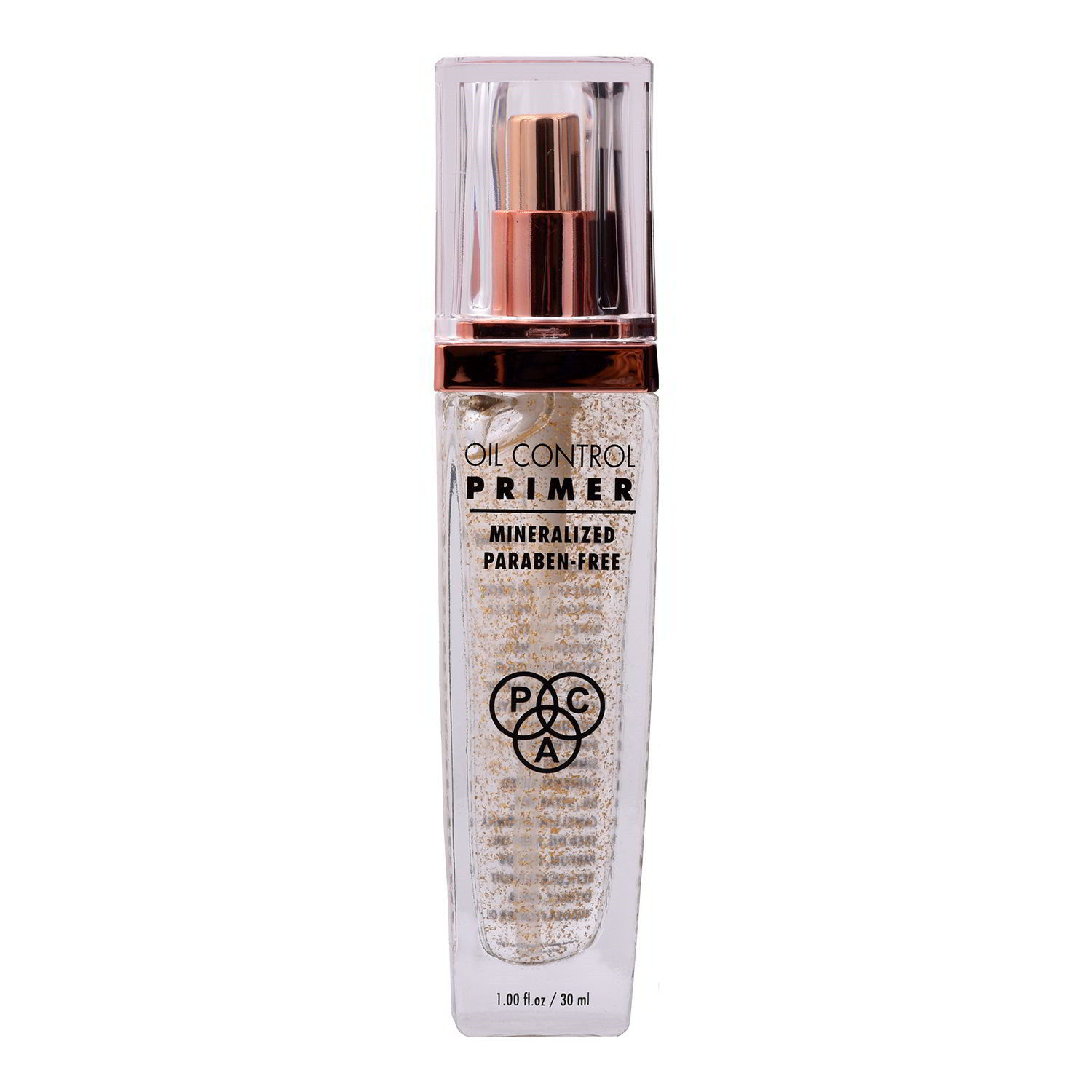 Image source: nykaa.com
Primer is basically to prep the skin, to ensure a flawless and smooth base for the subsequent makeup.
Concealer and foundation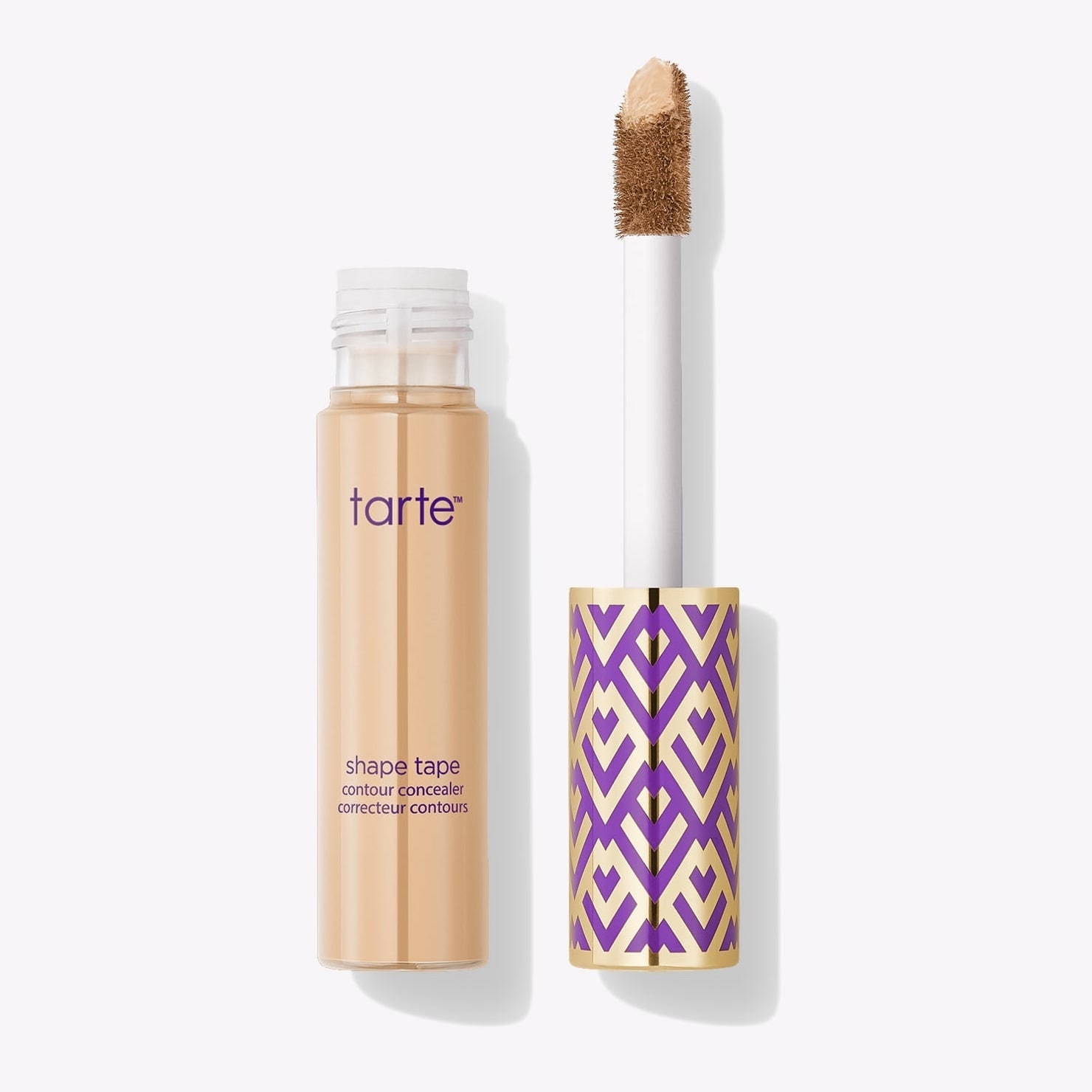 Image source: allure.com
Whether you are using it every day or once in a week, it is really important to have a liquid or powder foundation. You should pair it with a cream concealer to hide imperfections and under eye circles.
Eyebrow pencil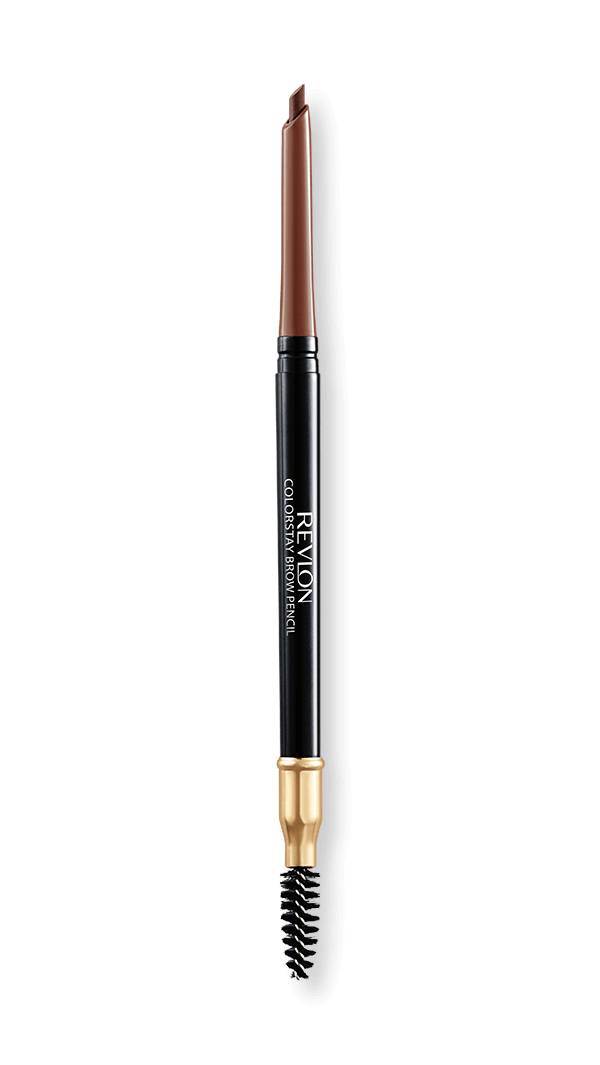 Image source: Revlon.com
Eyebrow pencils define and give shape. These are really essential.
Makeup isn't easy. Yes, it is difficult. But it can be easy if you have certain hacks on your way. You need to take a look at what all you have and think of what you can create with it. Your eye shadow palette can be used for much more things than just adding color to the eyelids. There are many makeup products available in the market. The hack lies in using them in a proper way. Makeup can be hard for beginners and daunting also. There are many hacks available to make life simpler. Follow these hacks for makeup if you are a beginner and you will look best at all times:
Make sure your primer complements your foundation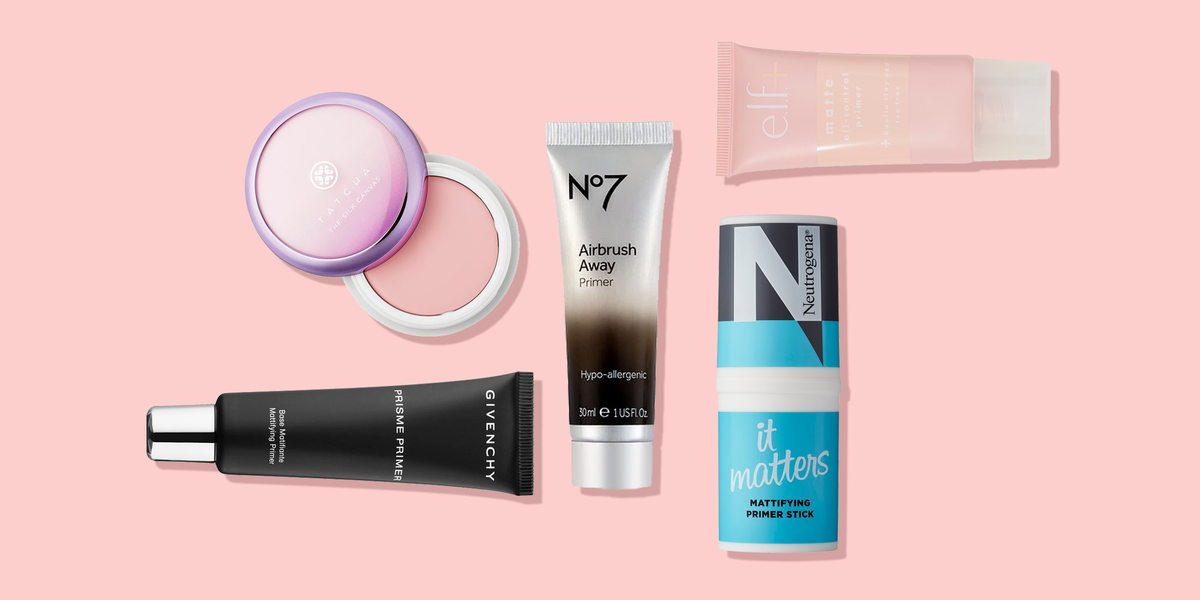 Image source: goodhousekeeping.com
Your primer and foundation should have the same base, whether oil or water. If the base is not same, they will repel each other making it difficult to blend. Hence, make sure that your primer complements your foundation.
Foundation application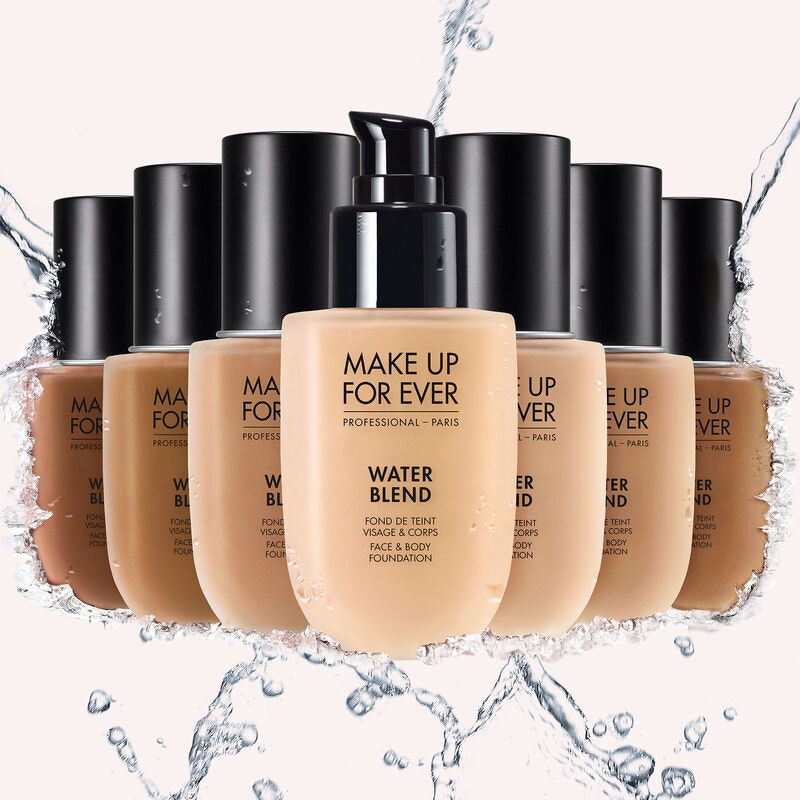 Image source: allure.com
When you are putting your foundation, if you want sheer coverage, use your fingers. If you want complete coverage, use a foundation brush. Foundation should be applied in a proper manner
Avoid peach fuzz
Apply foundation by using downward strokes. Applying foundation in an upward direction will make the hair strands stand out. So, you should apply the foundation using downward strokes.
Create a conical shape
One should not apply concealer in a semi-circular pattern. For best results, one should apply the concealer in conical pattern under the eyes and extend it to your nose ends.
DIY Color correcting palette
Color correcting palettes are used to cancel out flaws on the face. For instance, green concealer is used for canceling out redness, lavender for yellow toned discoloration, peach for bruises or blue toned under eye circles, etc. You can also make your own color correcting palette by mixing the eye shadow of the color that you want your concealer to be, with your normal concealer.
Know the important focal points
This hack is for those days when you are running late or you are just too lazy to apply your concealer properly. Just dab on a little concealer, with a brush on the focal points like eyes, mouth, and nose.
Face powder
There are basically two types of face powder-loose powder and passed powder and both come in dewy and matte varieties. It is important to know which one to use for which purpose. Loose powder is used to set the makeup and make it long-lasting. Pressed powder is used for touch-ups.
Choose the right brush
Always use the fluffiest brush for putting the powder on for best results.
Blush under foundation
Apply the blush first and then apply the foundation after it. You will get a glowing skin naturally.
Use a tissue paper for blotting
Instead of blotting the blush with a powder, use a tissue paper.
Be careful with shimmery Blushes
If you have large pores, pimples or other symptoms of troubled skin, it is a good idea to skip shimmery blushes.
Apply the bronzer in a triangular fashion for better blending
Mostly, it is a general practice to apply bronzer with a fluffy brush on the hollow of your cheeks but it is a better idea to draw two inverted triangles on your cheeks with a bronzer.
Feathery strokes
Always use light feathery strokes to fill out eyebrows with a pencil. It will make you look natural.
Instant eye lift
For an instant lift in the eyes, use the highlighter just above the arch of the brows and blend it out. It will define your eyebrows perfectly and make it more vibrant. It also has an impact on the appearance of the entire face.
Use of eyeshadow
This is one of the most important and versatile makeup hack. Eyeshadow can be used as a blush, bronzer, and highlighter and even to alter the color of the base makeup items. If you have an eyeshadow that has less pigment, what you can do is, you can create a white base by filling your eyelids with a white eyeliner.
Eyeliner
When you want a soft look, take an angular brush and use eyeshadow instead of eyeliner on the upper lash line. it will give you a natural and gentle look which is absolutely perfect for summers.
Use dots
For some people, drawing a straight line on paper is a difficult task and hence it becomes even more difficult to use eyeliner. What you need to do is, you can draw small dots or dashes with your eyeliner on the lashline to join them. Perfectly done eyeliner in a moment.
Scotch tape method
Stick a scotch tape in an angular fashion of your eyes and you will get a winged eyeliner look. You can also use a spoon, business card or anything with a straight edge as a tool.
Use an eyeshadow of the same shade as the eyeliner.
Kajal application
When it comes tp prevent smudge kajal is not easy to use. To ensure that your kajal stays for hours, you can dab some eyeshadow over it once you are done. You can also use an eyeliner.
You can convert your lipstick to eyeshadow and blush. What you need to do is, apply lipstick and then take a little amount of lipstick on your fingers. Gently spread it on the eyelids. Apply it on the cheekbones with a makeup sponge, makeup brush or beauty blender.
Applying mascara
Mascara is also an important component of makeup. When we try to apply mascara, our eyelids also get coloured by that mascara. For this, what you can do is take a spoon, apply it to your eyelids and then do mascara without any worries. All the mascara will affect the spoon nd not the eyelids. It is a good makeup hack for beginners.
Nail paint hack
There is always trouble to remove nail paint. Now the nail paint hack is that you should use PVA glue.
Winged eyeliner hack
A winged eyeliner is a big concern. The hack is that you can apply a perfect liquid eyeliner by bobby pin.
Hack for eye spots
This is a hack for dark circles. Take a lipstick, apply it on the spots gently, blend it well, apply concealer on it then just blend it again and apply makeup as usual. The concealer helps in covering redness from the edge.
Hack for hairlines
If you want to make your hairlines look good, use an eyebrow pencil for it. Make small lines with this along with the hairlines and spread it. You will get natural-looking hairlines.
The dewy skin
Combine your foundation or concealer with an essential oil or moisturizer and apply it with your foundation blender.
Conceal
The perfect way to hide the eye circles is to draw a triangle with its base under the lashline and the tip at the bottom of the cheek. This hides the redness under the eyes and brightens the face. This is a simple makeup hack.
First blush, then foundation
To look radiant from within, put some blush first and then follow it with foundation. You will get a makeup base that gives you perfect look and glow.
Smoky eyes
If you think that creating smoky eyes isn't the easiest, you are wrong. Think again. Simply draw a slanted hashtag with black or brown kajal pencil on the corner of the eyelid and blend it well. It is so easy.
Lip liner
If you want a look like Kylie Jenner, you need to make sure that you've got a good lip liner. It is the best way to get lips in good volume and dimension. Apply the lip liner after the lipstick so that you know exactly where to draw your lip line.
It will last long
For that long-lasting lip look, just dab on a little translucent powder, or a little eyeshadow, on your lipstick and you are selfie-ready.
Multitasking with makeup
You can use your lipstick as nail paint or even as a blush to add a glow to your cheeks. Eyeshadows, similarly can be worked as lipstick or blush.
By Bhawna