There is nothing better than eyeliner for defining your eyes. The lines may look perfect, but sweat, tears, face oils, and sebum can smudge the line, giving you a panda-like appearance instead of a glamorous one. A liquid liner comes in the form of a marker pen or a vial with a tiny brush. The brush and jar may take some practice to use if you are used to liquid liner markers. Even though liner pencils are easy to apply, they are rigid enough that the lead does not leave a mark. Make sure your eyeliner does not transfer to the crease of your eyelid or smudge under your eyes to ruin your entire look. Here are 15 waterproof liquid eyeliners you should try in 2021. They are definitely water-resistant. Take a look!
stila Waterproof Liquid Eyeliner
https://www.stilacosmetics.com
With this waterproof liquid eye liner, you can create a variety of eye-opening effects, from thin, precise lines to thick, dramatic ones. The liquid goes on smoothly, dries quickly, and won't run or smudge. The fine tip of this liner makes it easy to apply, whether you're a beginner or an expert. Beautifully defined eyes can be created that last a lifetime. Before using, shake the product thoroughly. Pull gently on the upper corner of the eye area when applying liner to stretch and smooth it. It will make the application process easier and prevent bleeding. The liner should be applied as close to the eyelashes as possible. When you apply the liner, try brushing it into the lashes with feathering strokes so that there is no gap between the liner and the lashes. Store horizontally for optimum performance.
Benefit Cosmetics Matte Liquid Eyeliner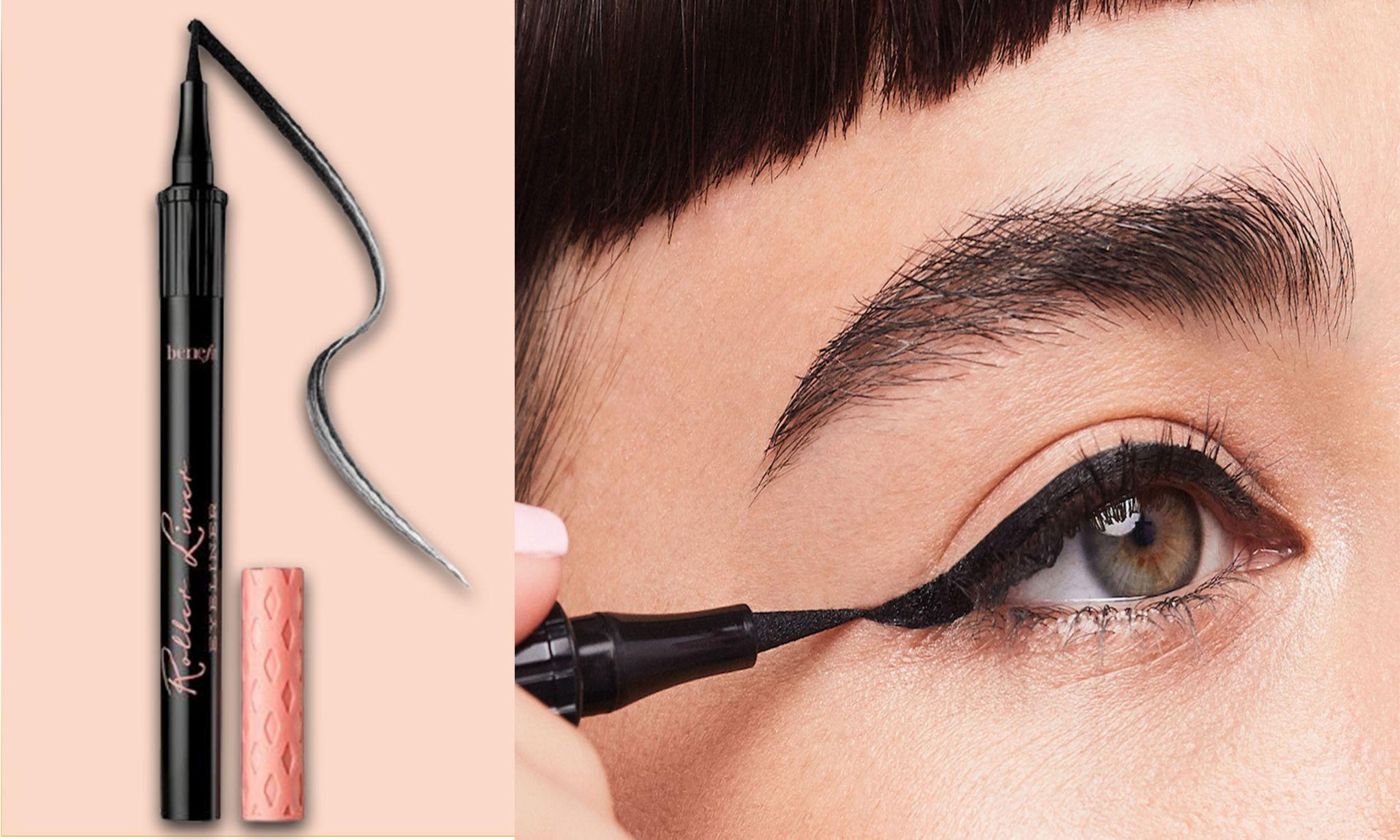 https://www.benefitcosmetics.com
Roll on a fine, natural-looking line with a Roller Liner! This gel eyeliner has a precision felt tip for precise control and an application that won't budge. The matte liquid eyeliner might be your best choice if you want one. This liner applies as smoothly as a rollerball, packs a powerful punch of black color, and goes on smoothly as a rollerball. There's no fading, flaking, or smudging, so enjoy it all day and all night!
Tom Ford Eye Defining Liner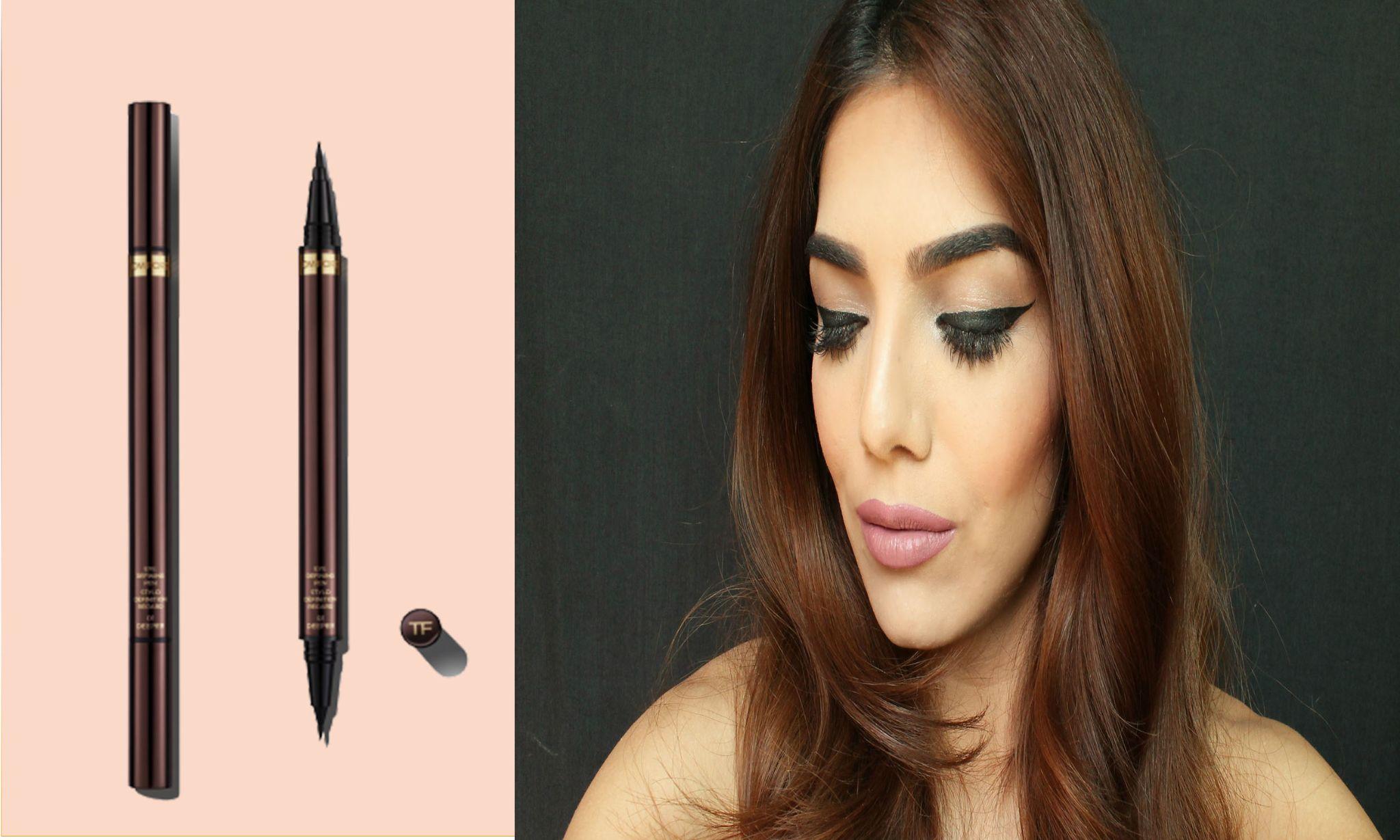 https://www.tomford.com
Using this innovative, dual-ended liquid liner, complete the look of Tom Ford's seductive eye. Black to the very edge, it brings ultimate precision and makes fluid strokes effortless. From classic, sleek lines to dramatic wing tips or sultry doe eyes, it creates a variety of transforming effects with its calligraphy tip on one end and brush on the other.
bareMinerals Lash Domination In Eyeliner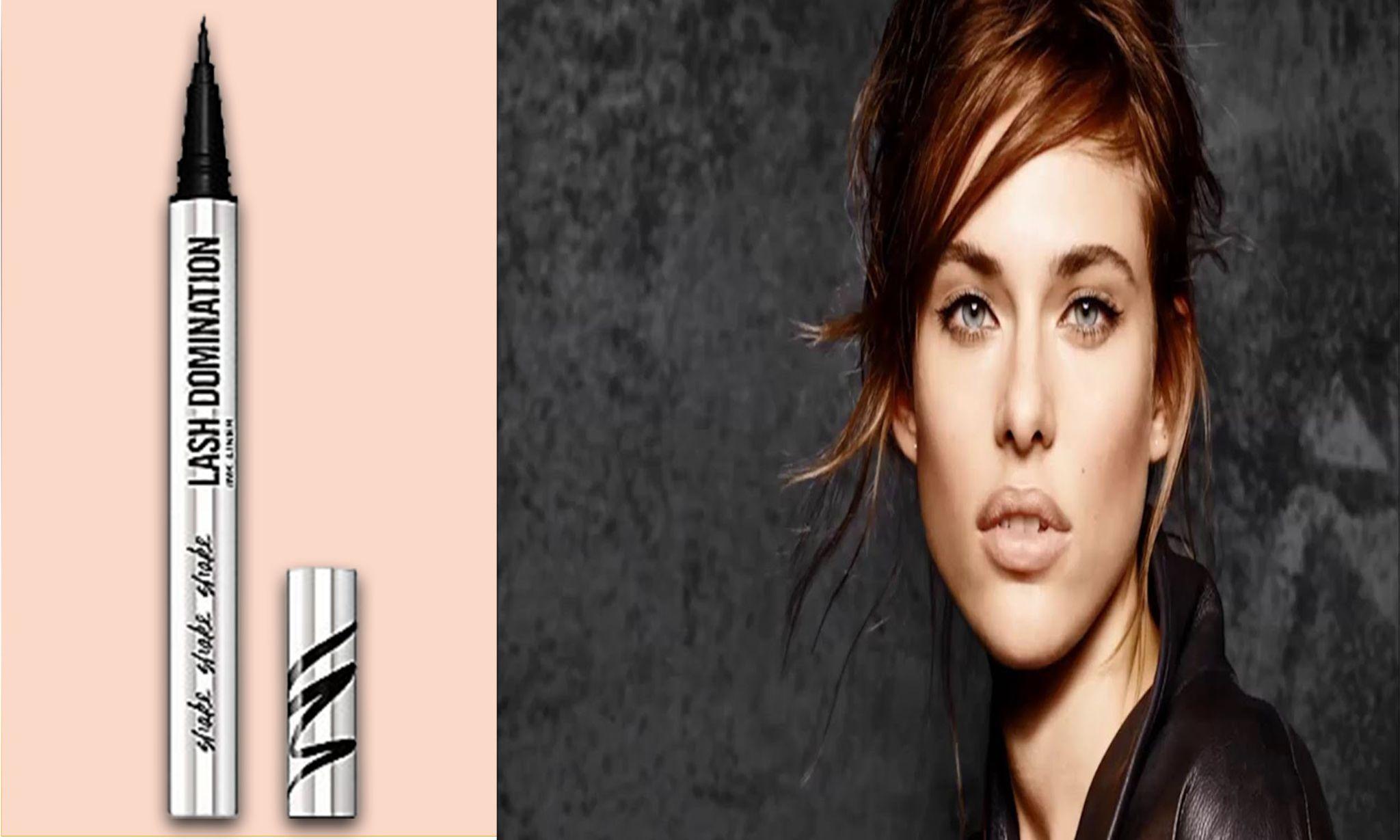 https://www.bareminerals.com
This long-lasting vegan liquid liner has a felt tip and rich black pigments. This formula is easy to apply for both subtle and dramatic effects. Precision tip markers can create thin or thick lines for a variety of looks. Each use of the shaker ball evenly dispersed pigment. Lasts all day. It's waterproof. Ophthalmologist-approved. Suitable for those who wear contact lenses. Animal-free. Plant-based. Talc-free + gluten-free + formulated without synthetic fragrance. In addition to the 1,400+ ingredients banned in the E.U., over 2,500 ingredients have been restricted by bareMinerals.
LORAC Front of the Line Pro Liquid Eyeliner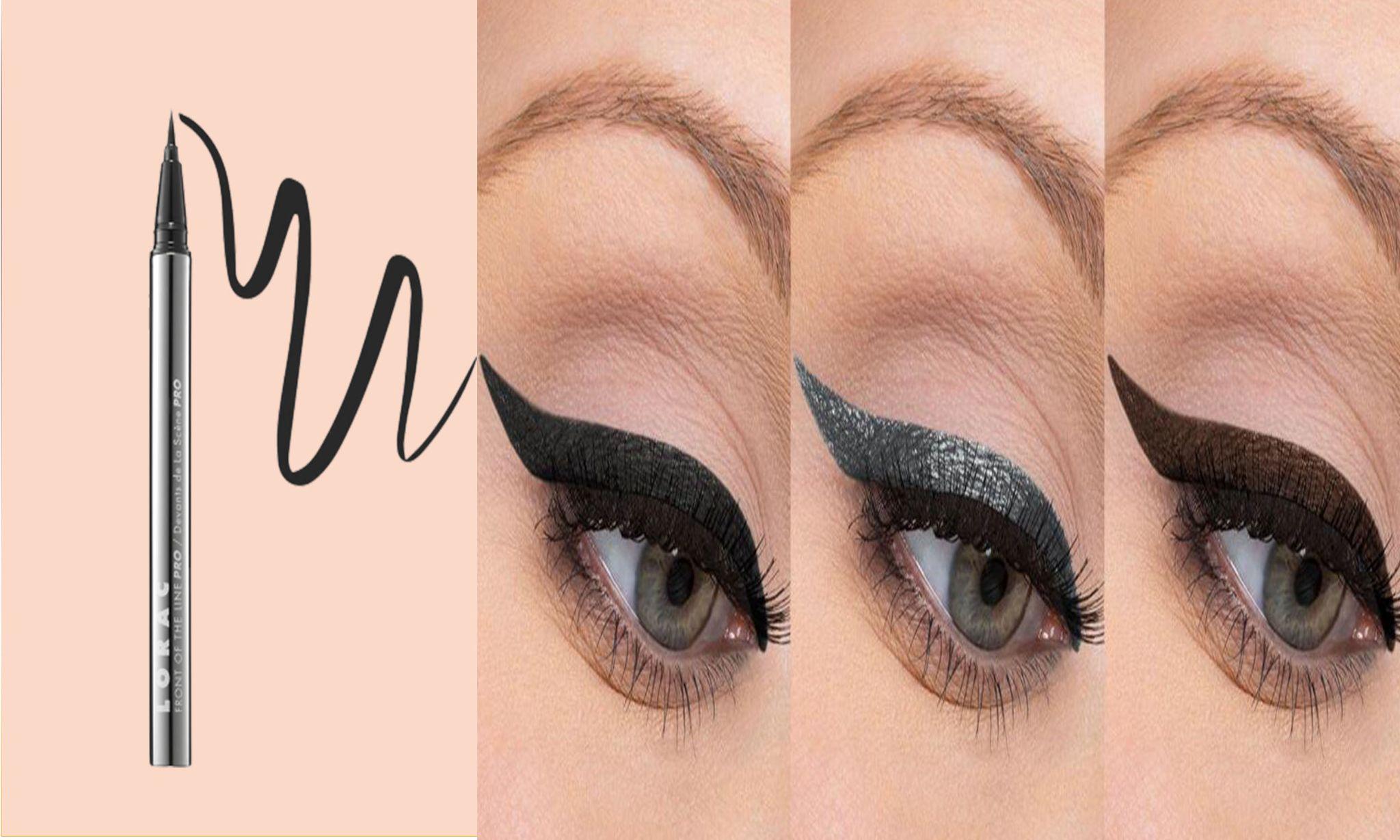 https://www.lorac.com
Liquid liners from LORAC are among the best available. A sharp tip and an easy-to-control grip make it easy to create smooth, even lines with this eyeliner pen. Creating cat-eyes is easy, and you'll end up with angles that are so precise! Lorac Eyeliner provides the ultimate control and accuracy with its water-resistant, automatic delivery system that delivers a clean, precise application. Additionally, you can choose from brown, black, or charcoal shades!
Xtreme Lashes Lash Densifying Liquid Eyeliner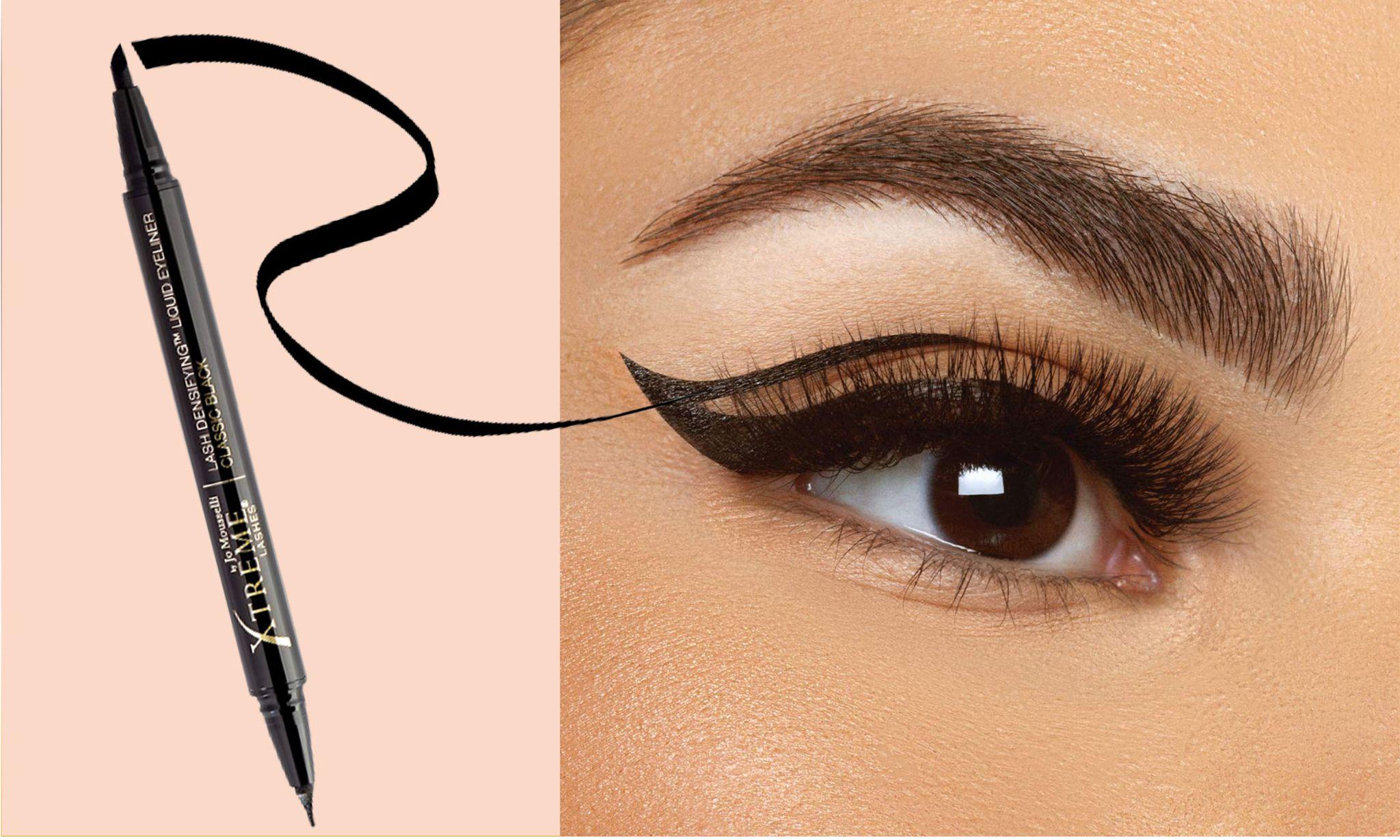 https://www.xtremelashes.com
Amplifeye® Advanced Lash & Brow Fortifier provides lash-nourishing peptides in this felt-tip liquid eyeliner. This felt-tip liquid eyeliner was designed to be compatible with eyelash extensions. It provides precision, ease, and control. The easy-to-use Precision Tip helps to fill in gaps along the lash line for a more dense look, while the Style Edge Tip helps to create a wing liner with ease for a more dramatic appearance. This long-lasting eyeliner is perfect for both day and night. Dark Brown and Classic Black colors are available.
blinc Liquid Eyeliner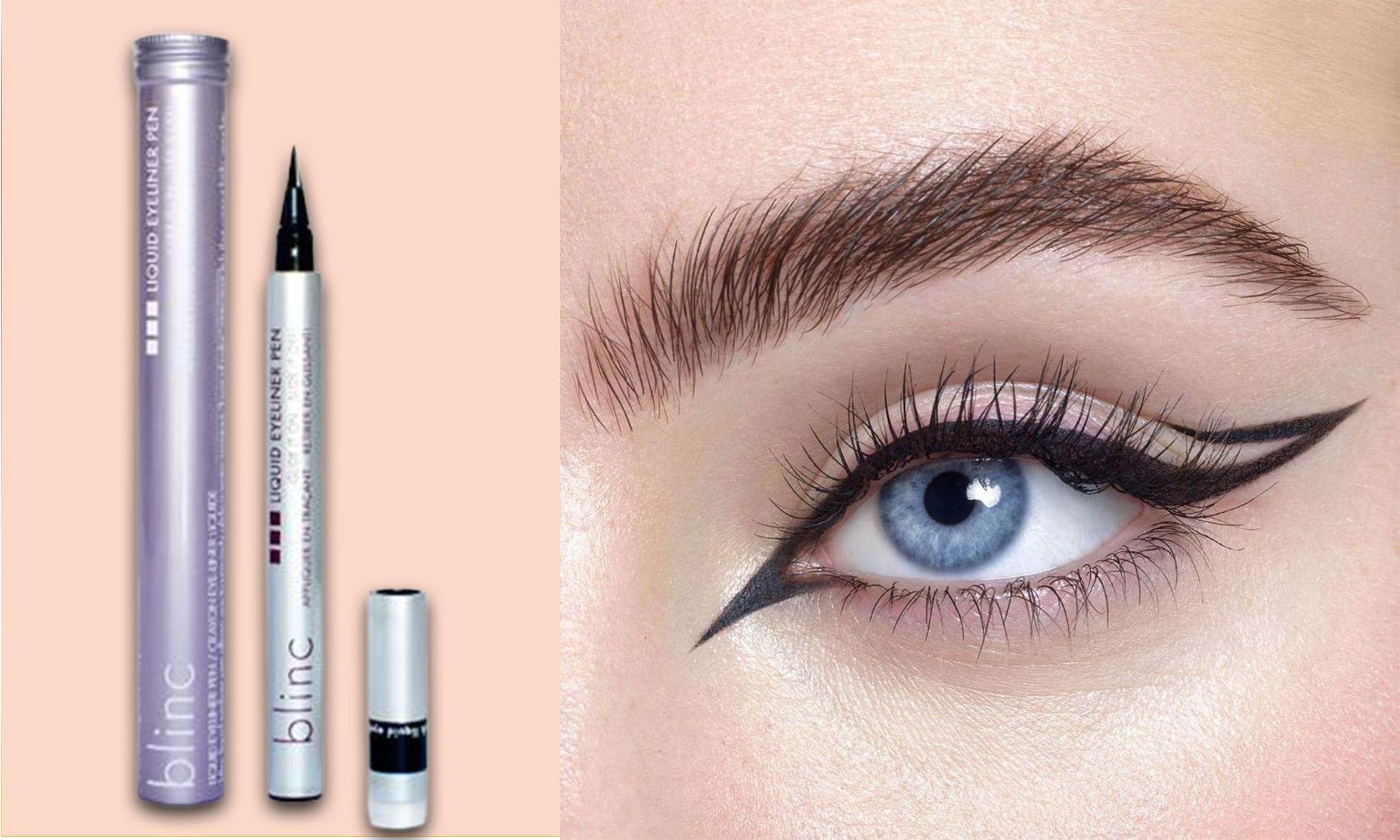 https://www.blincinc.com
From Blinc, a great formula appears in a high-precision pencil with a thin brush and a vibrant black color. With the blind liquid eyeliner pen, you can apply a water-resistant "layer of color" that will not smudge, flake or fade even if you cry or rub your eyes. Only when you're ready will you be able to easily slide the layer of color from your fingertips or cloth into your hand using warm water and gentle pressure. You don't need a makeup remover. Made with Vegan & Cruelty-Free ingredients.
Chantecaille Les Perles Metallic Eye Liner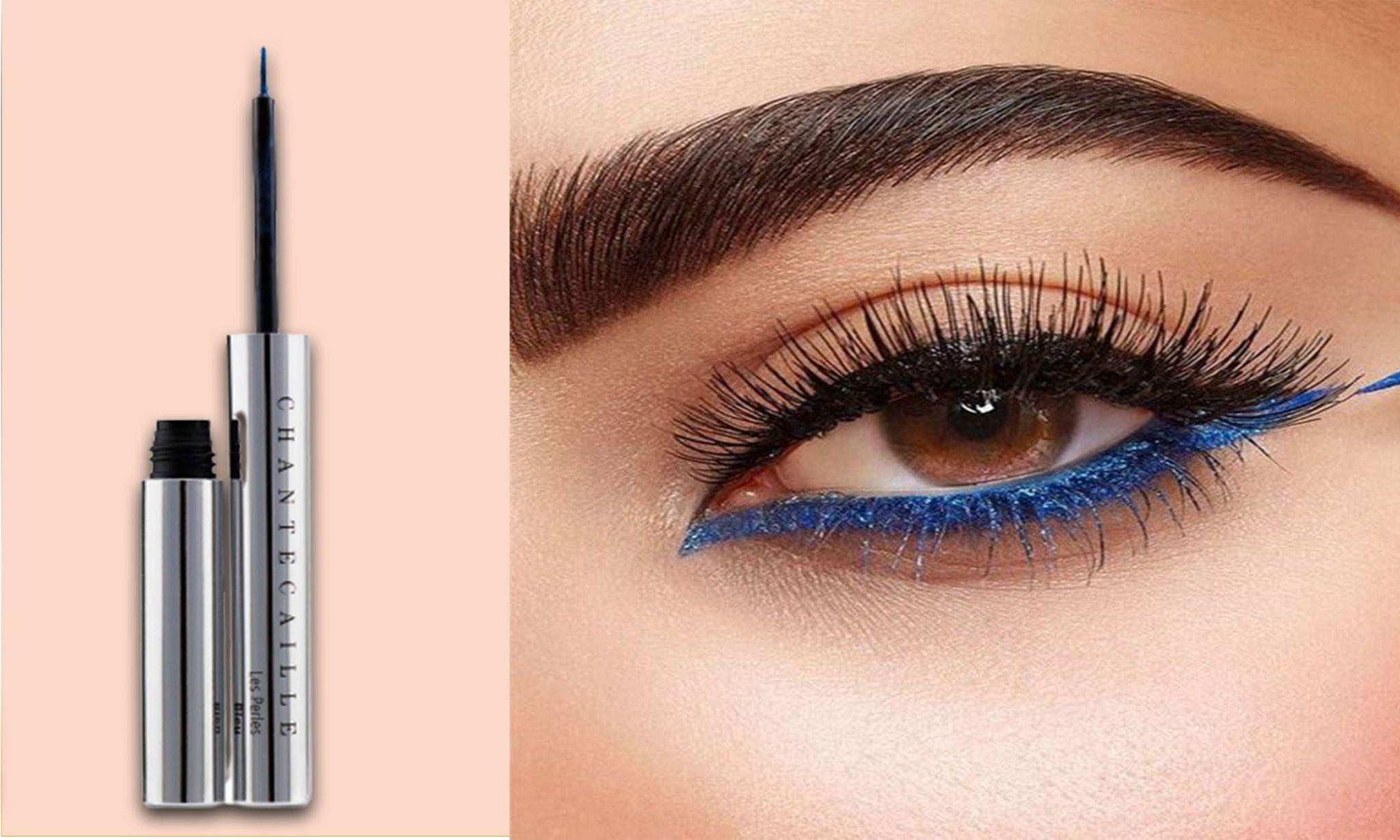 https://chantecaille.com
Chantecaille Les Perles Metallic Eye Liner is a rich, pigmented eye makeup product that has a sharp-tipped applicator to ensure precise application. This shimmering liner can achieve extreme results when used with its buildable definition. For defining cat-eyes, accentuating a subtle daytime look, or creating drama for after-dark adventures, this liner is flexible and versatile. Chantecaille Les Perles Metallic Eye Liner performs best when used along the upper lashes. The shape of the eye will be brought out simply by drawing a line up in the direction of the brow. If you want a bolder result, extend the line upwards into the brow.
Pretty Vulgar The Ink Gel Eyeliner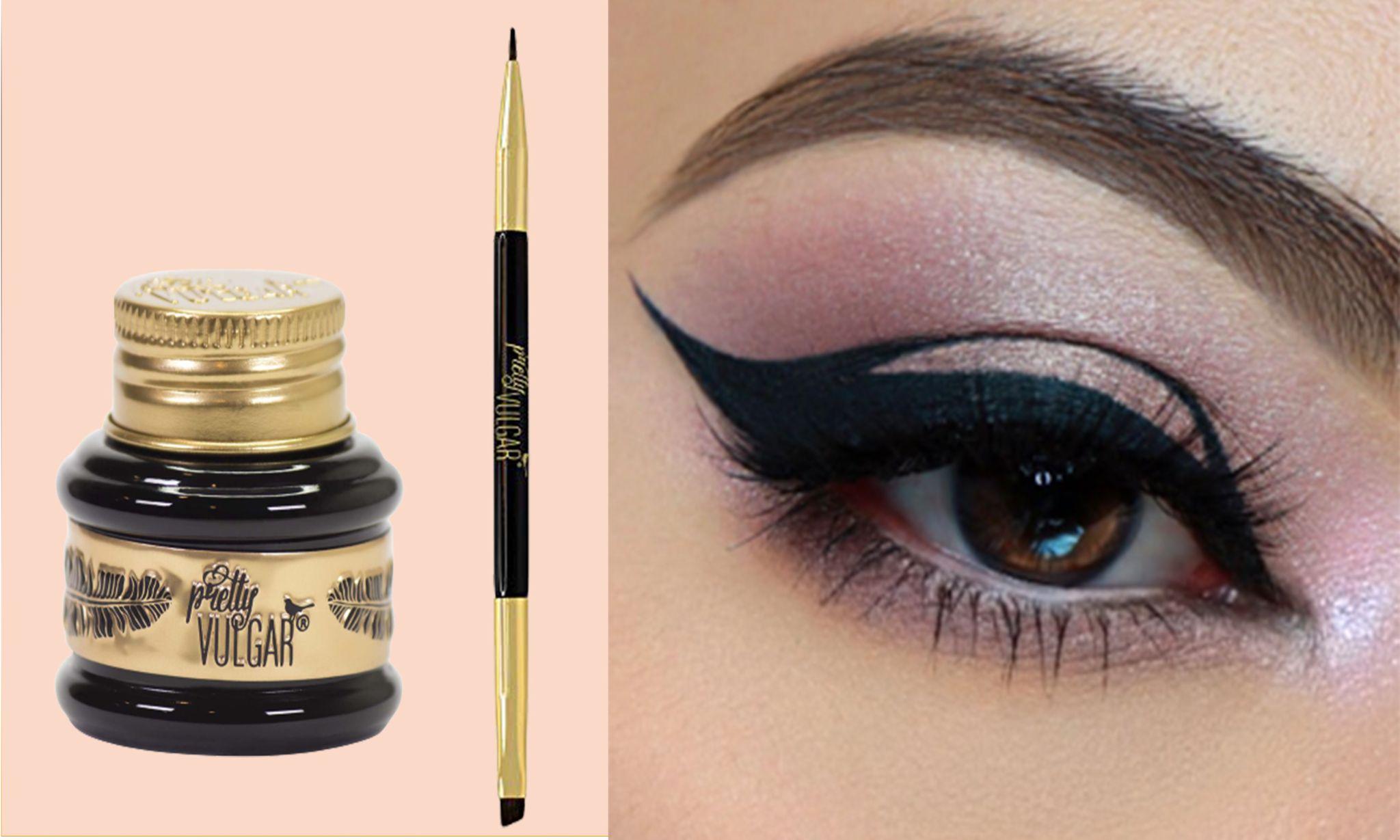 https://www.prettyvulgar.com
With the Ink gel eyeliner, you can achieve precise, long-wearing, transfer-proof, and smudge-proof eyeliner looks that are highly pigmented, quick-drying, and water-resistant. This formulation contains linoleic and linolenic acids, which offer luxuriously smooth, creamy eyeliner that is effortless to apply. With The Wing Master double-sided liner brush, you'll achieve a perfect line every time.
Christian Dior Diorshow On Stage Liquid Eyeliner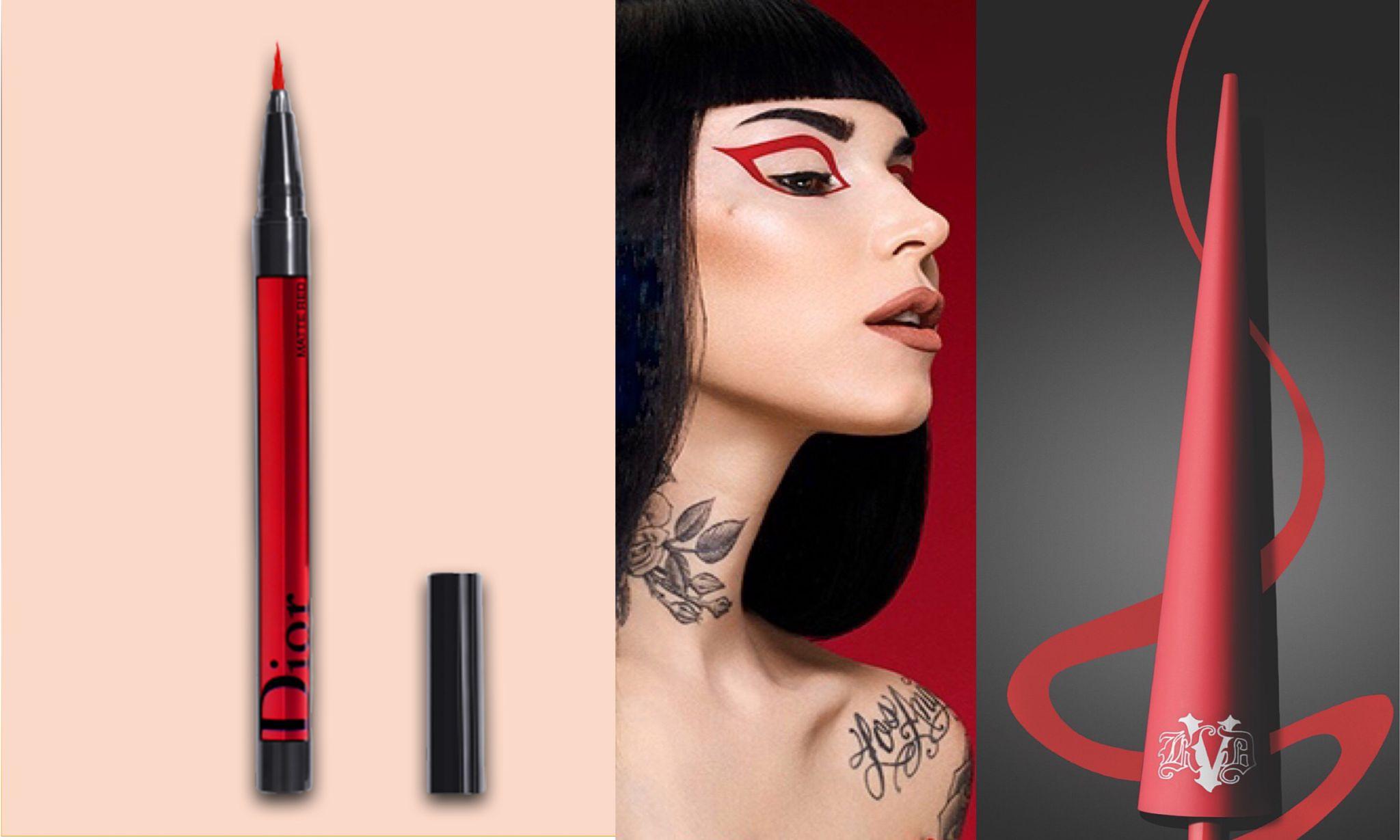 https://www.dior.com
Dior has created the world's first eyeliner with an ultra-flexible hybrid tip that creates effortlessly stunning eye looks. Inspired by the backstage, Dior has created the world's first eyeliner with an ultra-flexible hybrid tip that creates effortlessly stunning eye looks. The versatility of a brush combined with the precision of a felt tip delivers an easy, accurate and instant line. The fine tip combines the ease and suppleness of a felt pen with the versatility and clarity of a brush for a dramatic look that cannot be beat. Diorshow On Stage Liner is available in 14 shades of intense, pure, saturated, matte or pearly colour to give women total freedom of expression.
Clinique Pretty Easy Liquid Eyelining Pen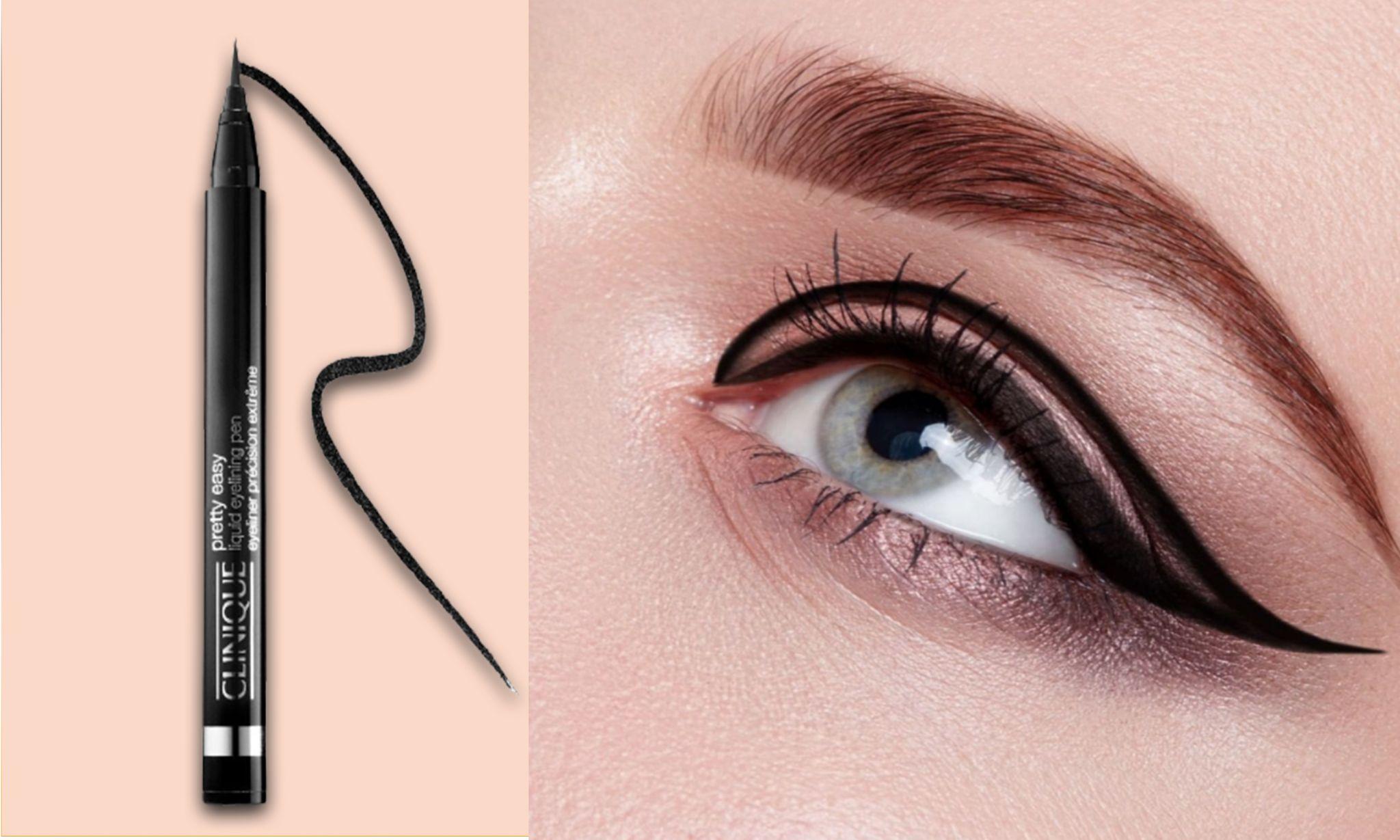 https://www.clinique.com
Clinique liquid eyeliner should be tried if you usually react negatively to makeup. Tested by allergy and ophthalmologist specialists, it is fragrance-free and does not irritate the eyes. With its mistake-proof pen, Clinic creates a straight line in just one steady motion. From thin to thick, this precision brush paints on pure, deep colour. The brush is waterproof and smudge-proof for 24 hours.
MAC Liquidlast Eyeliner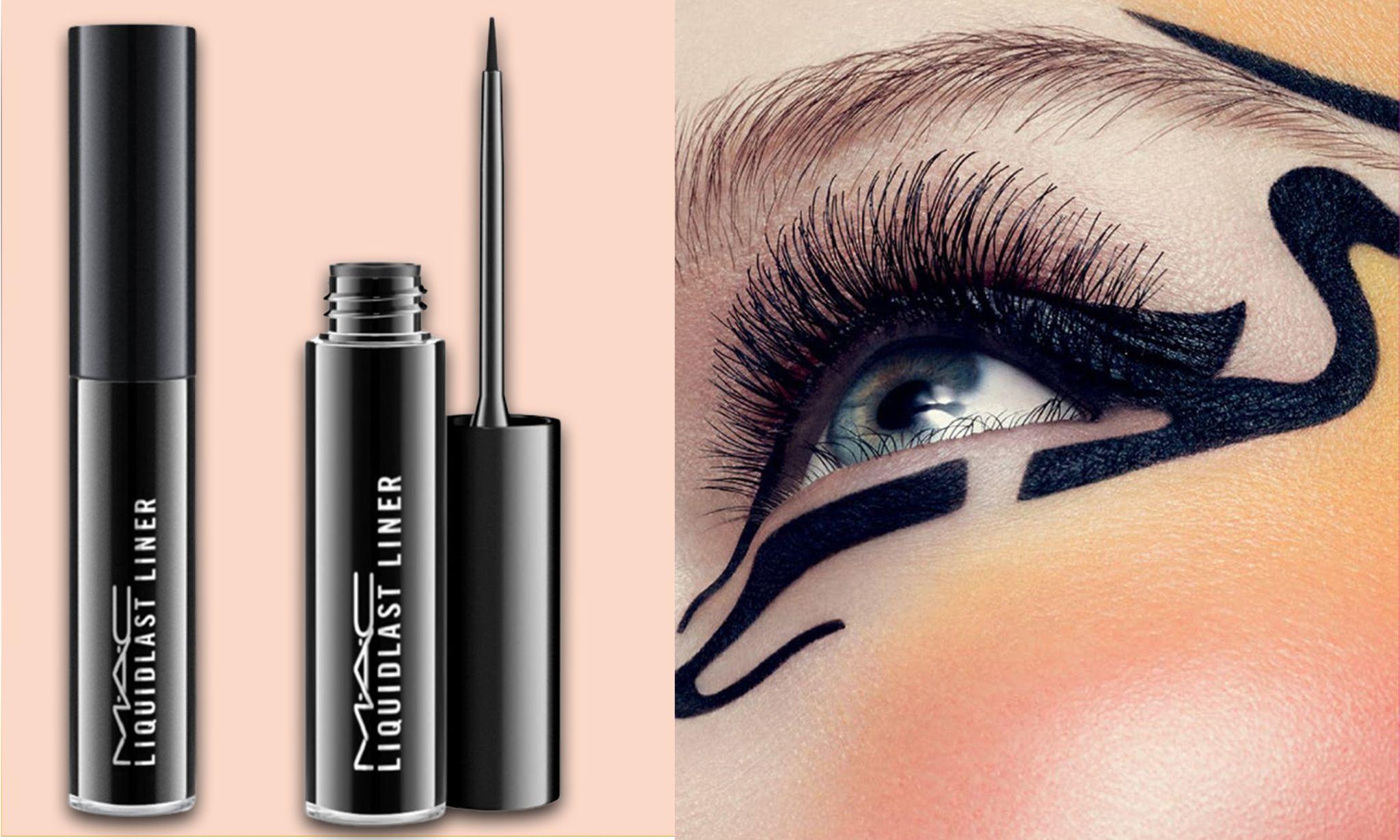 https://www.maccosmetics.com
MAC Liquidlast Liner will support you to show off all your beauty, whether you want a subtle look or one that will turn heads. Long-wearing, waterproof, and fade-resistant, this eyeliner is practically indestructible. The Liquidlast Liner boasts a 24-hour wear time and is available in vibrant pop colors and metallic finishes. A perfectly defined, impervious line is drawn by its own brush.
Estee Lauder Little Black Liner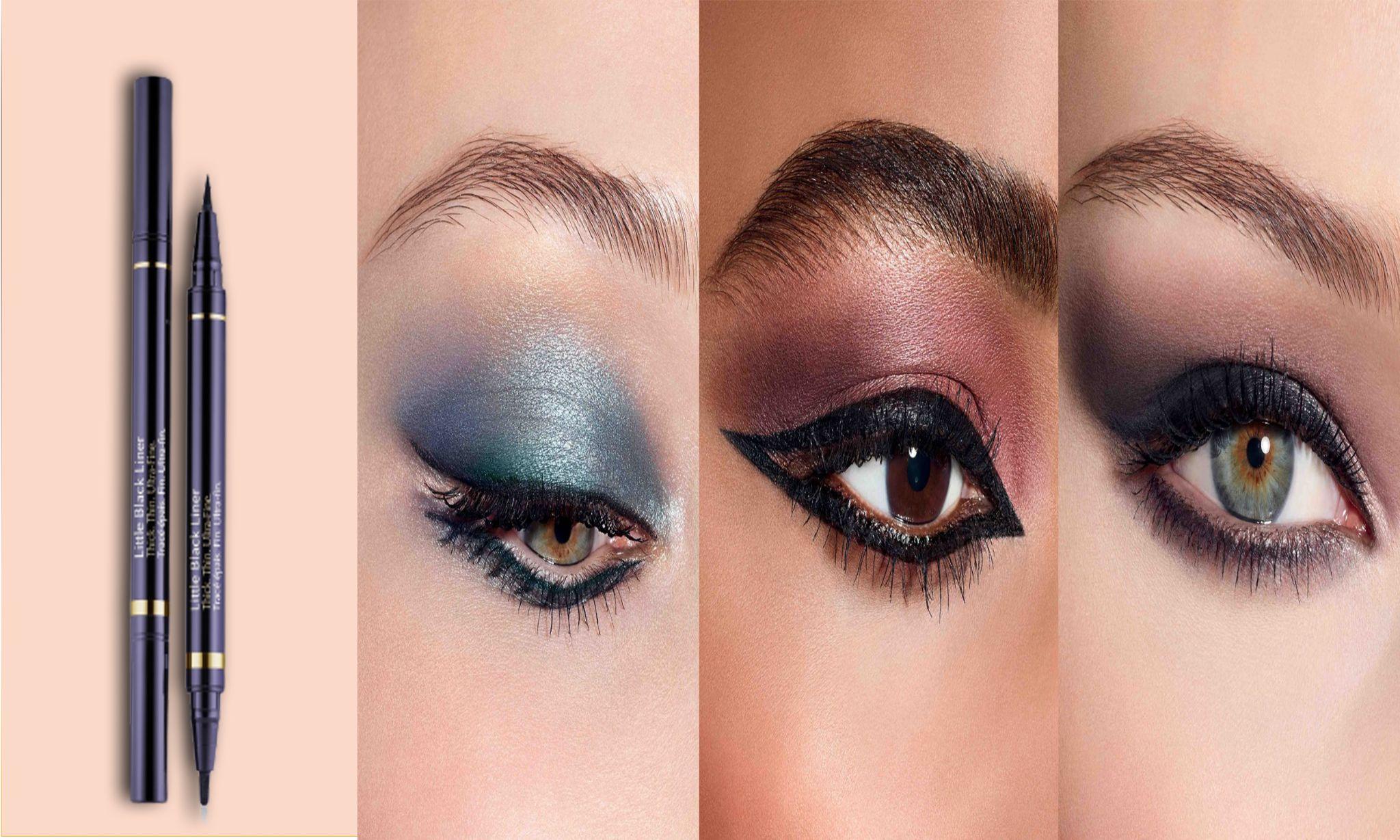 https://www.esteelauder.com
Three different alluring eye looks are created by this two-sided, waterproof eyeliner. It glides on with precision and creates three different looks. To create a classic look, use the wedge tip. When you flip the flat wedge tip, you get thick, dramatic drama. A single liner can transform your look from subtle daytime elegance to amplified evening glamour.
Too faced Better Than Sex Waterproof Eyeliner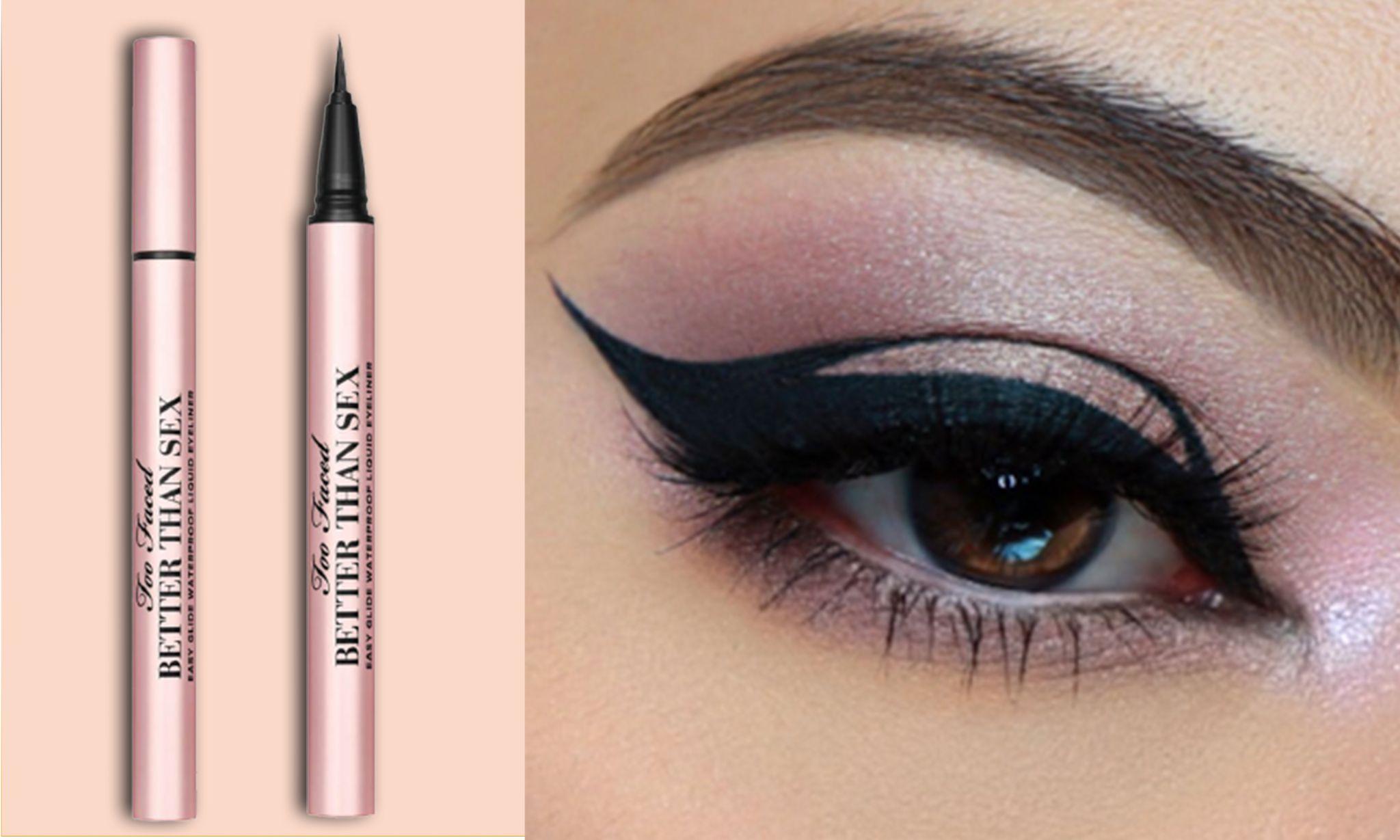 https://www.toofaced.com
Too Faced Better Than Sex Eyeliner makes it easy to get a crisp, smudge-proof and fade-resistant line with the help of a waterproof formula and an easy-to-use pen. Whether you want thin or dramatic cat eyes, this eyeliner does it all! Featuring a waterproof formula that doesn't fade or feather, it's inspired by Japanese calligraphy pens. The bold black and shape make it a great canvas for creating works of art. It should be shaken before use. To achieve a perfect tight line, lay the brush down against the lashline and let the flexible bristles hug the lash line.
By Rashmi Goel